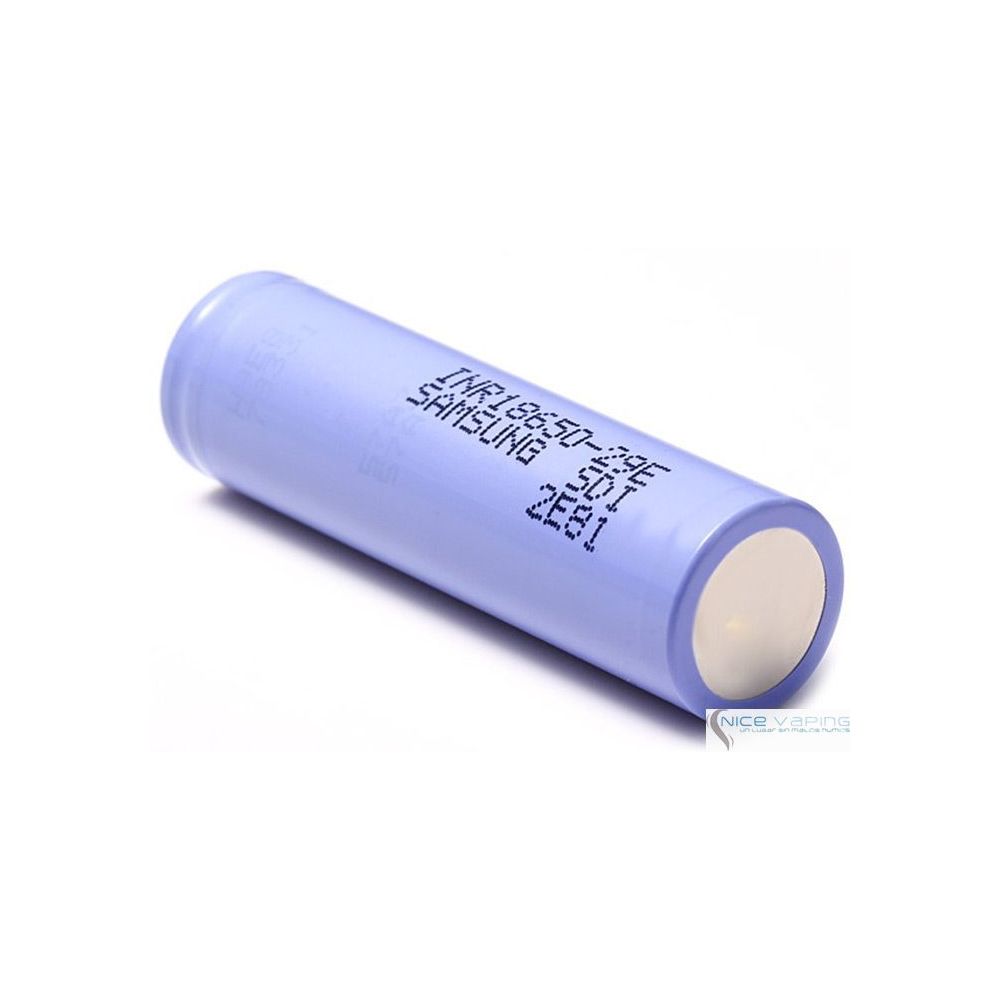 View larger
Samsung INR 18650-29E 2900mah battery flat - BLUE
Samsung Azul 29E - EFEST
New product
This product is no longer in stock
Warning: Last items in stock!
Availability date:
By buying this product you can collect up to 18 loyalty points. Your cart will total 18 loyalty points that can be converted into a voucher of MXN $ 3.60.
More info
Samsung 20A INR 18650-29E 2900mah 20amp battery with flat top
Official specifications:
Nominal Capacity: 2,850mAh (0.2C, 2.50V discharge)
Typical Capacity: 2,850mAh (0.2C, 2.50V discharge)
Minimum Capacity: 2,750mAh (0.2C, 2.50V discharge)
Charging Voltage: 4.20 ± 0.05 V
Nominal Voltage: 3.65V (0.2C discharge)
Chemistry : INR
Origin : South Korea
Max Continuous Discharging Current: 2.75A
Max Pulse current: 8.25A
Charging Method: CC-CV (constant voltage with limited current)
Charging Current: Standard charge: 1,375mA
Charging Time: Standard charge: 3hours
Max. Charge Current: 2750mA (not for cyclelife)
Max. Discharge Current: 2,750mAh (continuous discharge), 8250mAh (not for continuous discharge)
Discharge Cut-off Voltage: 2.50V
Cell Weight (max. (g): 48g
Cell Dimension: Diameter(max.) : 18.40 mm, Height(max) : 65.00 mm,
Operating Temperature: (Cell Surface Temperature) Charge: 0 to 45°C, Discharge: -20 to 60°C
Storage Temperature: 1 year : -20~25°C, 3 months : -20~45°C. 1 month : -20~60°C
Samsung INR18650-29E 2900mAh (Blue)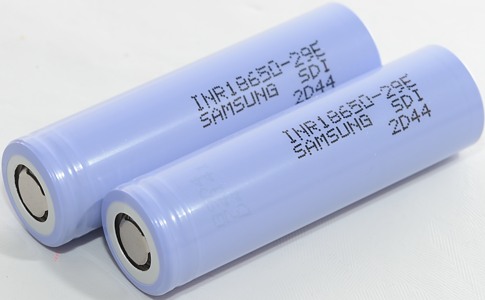 This cell has a rather low maximum current, to get the maximum life of the battery, but it is possible to draw high current peaks.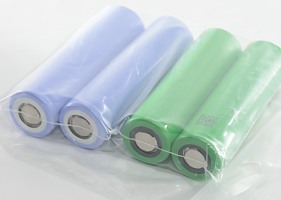 The cell capacity does change with load, except when the cell gets warm.
The cell has same type of discharge curves as other high capacity cells, i.e. the voltage drops all the time, it does not have a plateau.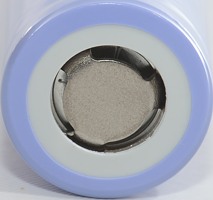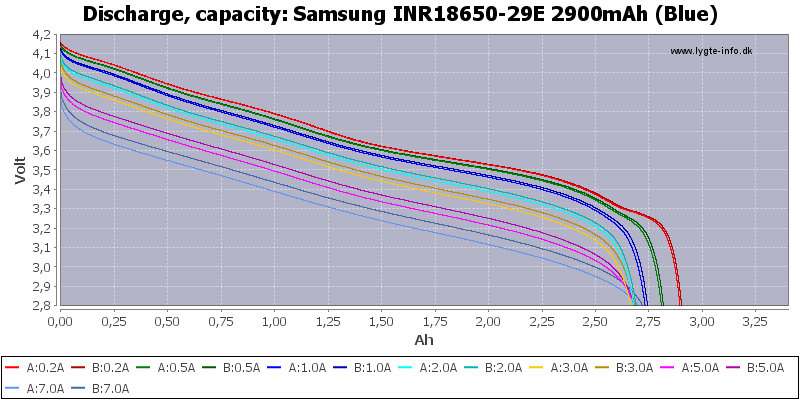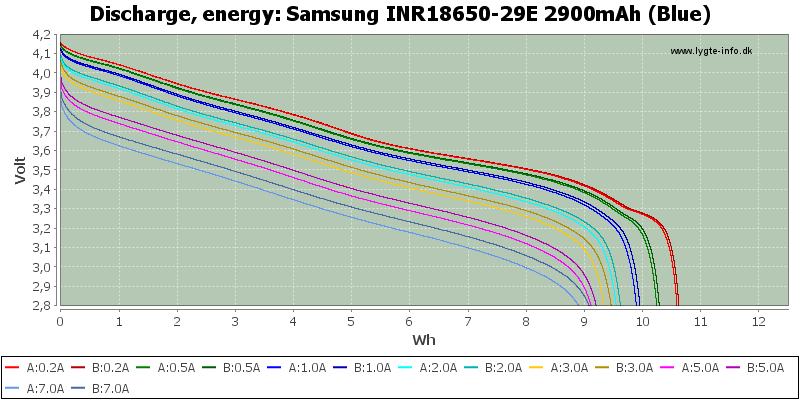 The cell is not rated for high current, but it can deliver, at least for a short time.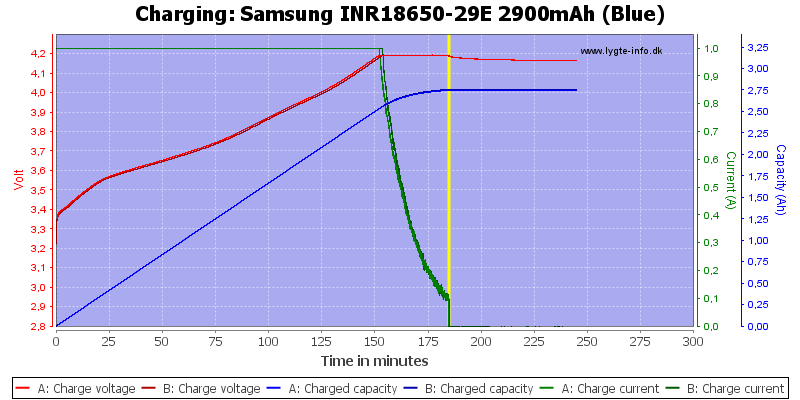 Conclusion

Being Samsung it is a very good cell, performance is good, but not anything special.