eGrip OLED-CL
eGrip OLED-CL, features an OLED screen presenting watts, volts, and ohms based on the original eGrip. It boasts not only a 360-degree regulation ring to adjust output wattage 5W-30W, but also the shift function from VV mode to VW mode and battery protection function. In addition, it has six colors catering to your preference, and support eGo ONE head with its new base.
Do not forget the case for your egrip in black i : http://nicevaping.com/mx/accesorios/552-funda-para-mod.html?search_query=funda&results=6
Do not forget the RBA base for your egrip to rebuild your coils and increase the vapor and flavor in your brand new equipment (works in both, egrip 20W and egrip OLED) : http://nicevaping.com/mx/home/468-base-rba-para-egrip-joyetech.html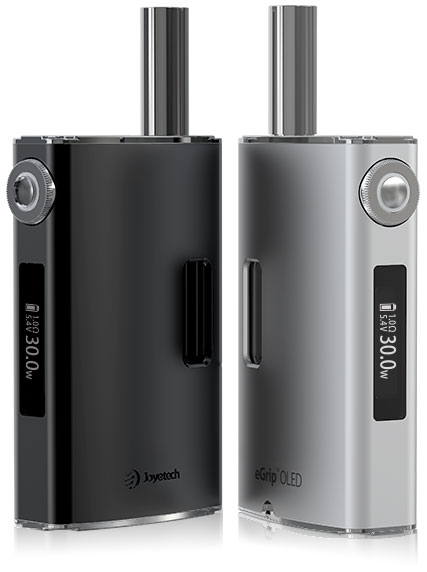 Standard configuration:
1× eGrip Mouthpiece
1× eGrip Body
2× eGo ONE CL Atomizer Head (1.0ohm)
1× eGrip-CL Base
2× Silicon Cap
8× Seal Ring
1× 1A Wall Adaptor
1× USB Cable
1× Manual & Warranty Card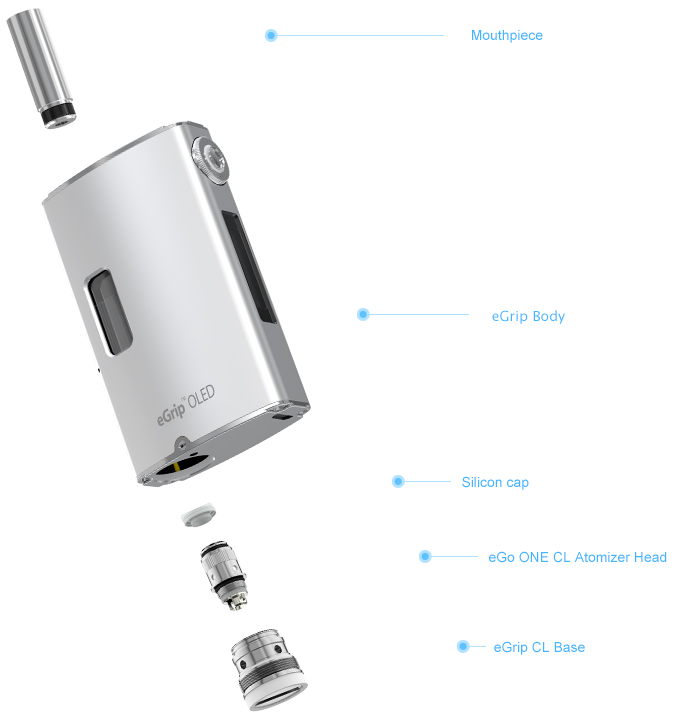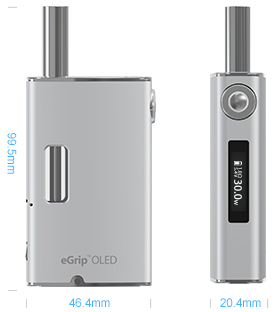 Specification
Size: 46.4mmX20.4mmX99.5mm(including mouthpiece) Capacity: 1500mAh Output mode: VV/VW Mode E-juice Capacity: 3.6ml

eGrip OLED-CL has six colors catering to your preference and its compact size and stainless steel body make it comfortable to hold.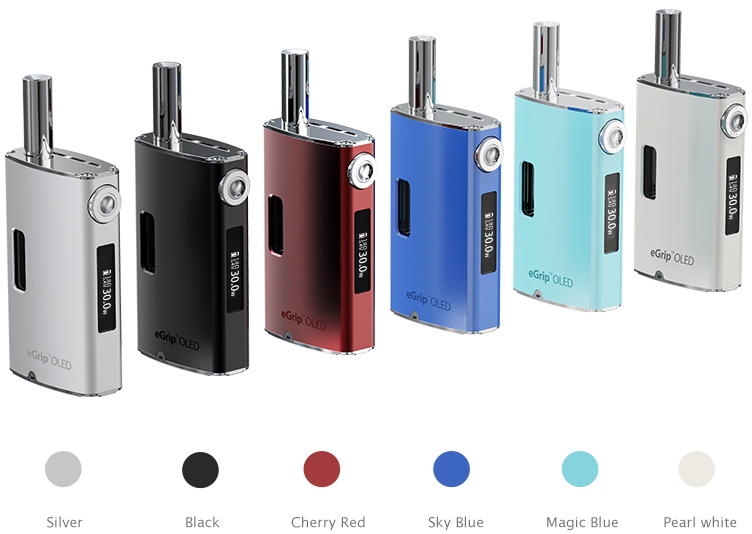 The OLED screen presents electric quantity, watts and volts, resistance and timing when you are taking puffs.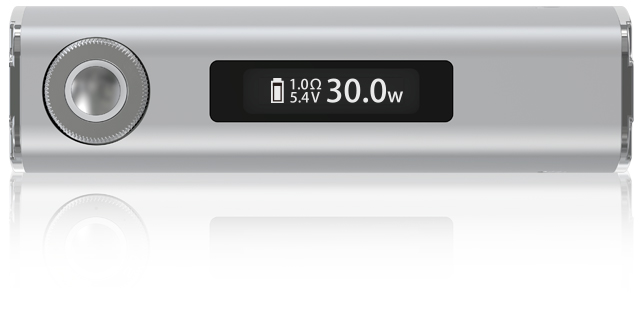 Multiple Choices of Atomizer Heads
eGrip OLED supports not only the original eGrip CS head, eGrip RBA, but also eGo one CL atomizer head, bringing you variable vaping experience with application of different kinds of atomizer base.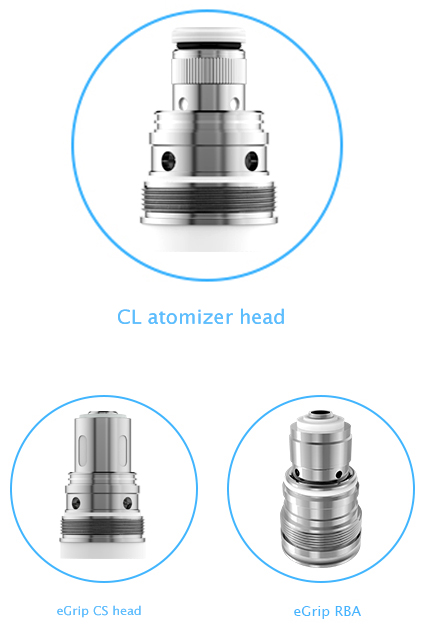 Data Table of Atomizers for eGrip OLED


eGrip OLED can shift between the VV/VW mode when the battery is on by pressing the round button for three times.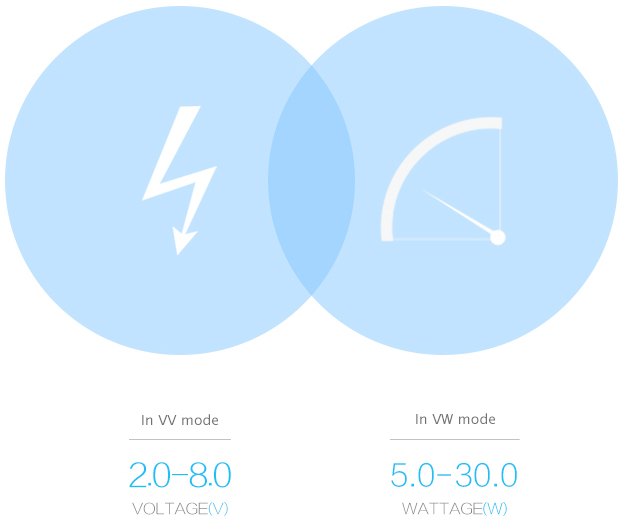 In VV mode, you can adjust output voltage between 2.0V-8.0V. In VW mode, you can adjust output wattage between 5W-30W. We kindly suggest you use 20W as maximum wattage when applying eGrip CL head.

Atomizer Head Replacement
Unscrew the big screw at the bottom with a coin, and the atomizer head is located on the base of it. Simply unscrew the atomizer head and replace with a new one.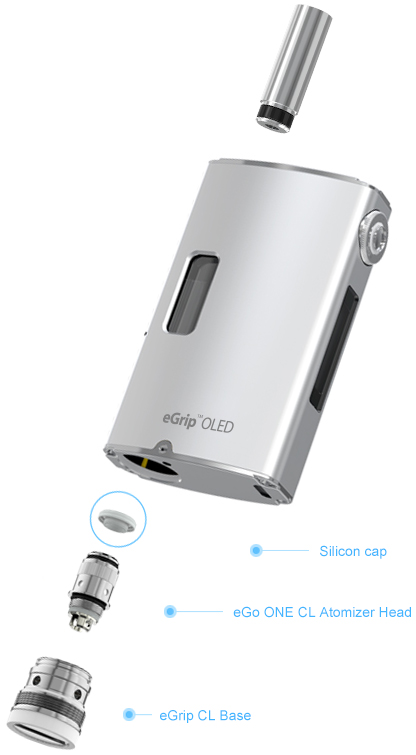 (Please do remember to screw up the silicon cap and the atomizer head before use.)

It will take 2.5 hours to fully charge the battery via 1A wall adapter.

The battery level indicator on the OLED screen will keep flashing during charging. When fully charged, the indicator will stop flashing and go out.