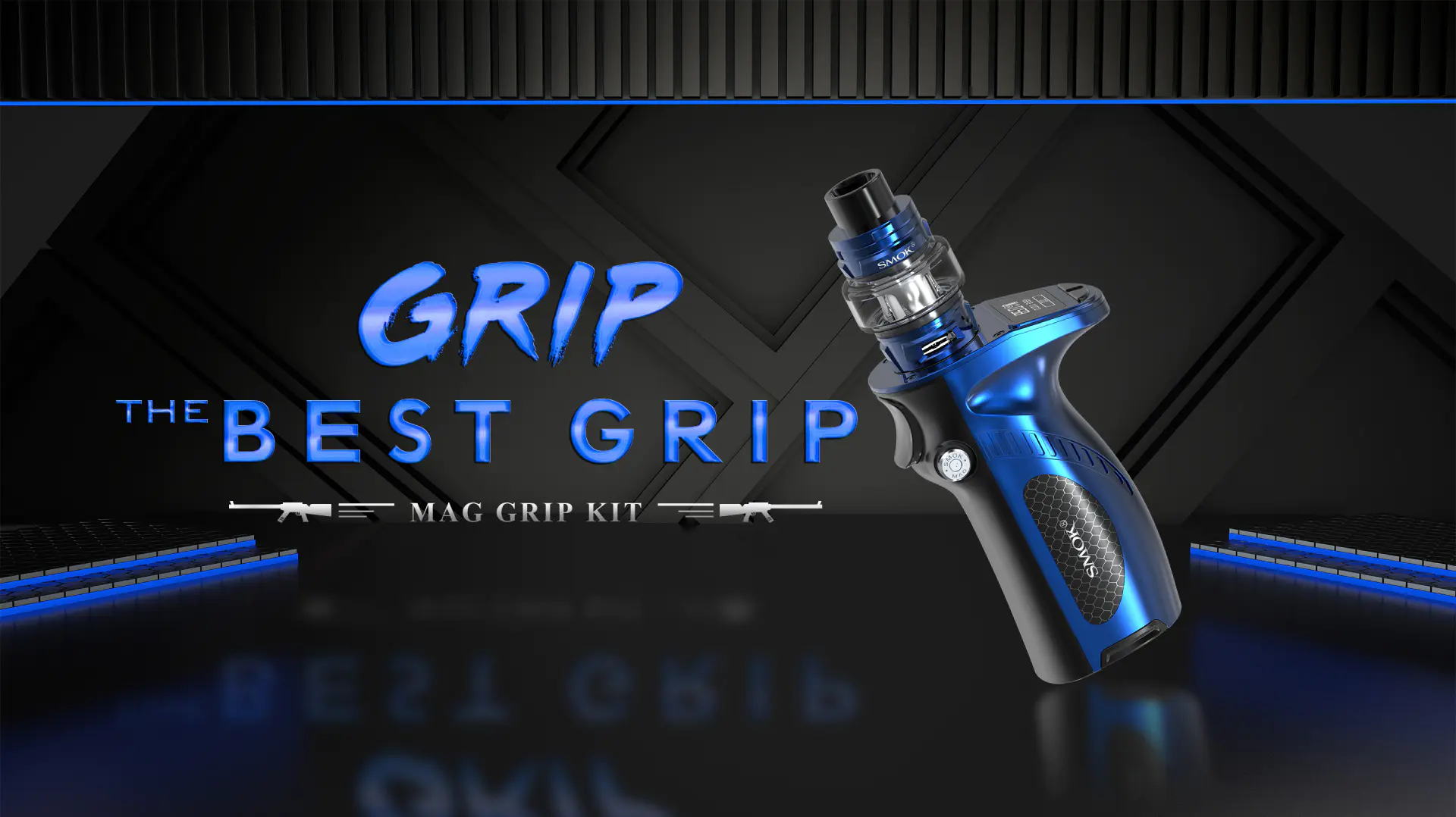 MAG series has long been fancied by vape fans for its stunning appearance and strong performance.
MAG Grip, a new member of MAG family, is also worth looking forward to. It still continues the features of handheld mod, exquisite
fire key, and magazine release. In addition, some fresh design concepts have been added: the distinctive OLED screen
area and UP/Down buttons underneath perfectly blend the data reading and data adjusting together. And it is compatible
with 21700, 20700 and 18650 battery; what's more, a single 21700/20700 battery can offer a power output up to
100 Watts with high performance. MAG Grip comes with TFV8 Baby V2 tank adopting two new coils---Baby V2 S1 and
Baby V2 S2, which are custom-made coils for Stick series battery with intense clouds and flavor. Holding MAG Grip in
hand, you'll feel the power of Grip. Innovation keeps changing the vaping experience!
4 COLORS AVAILABLE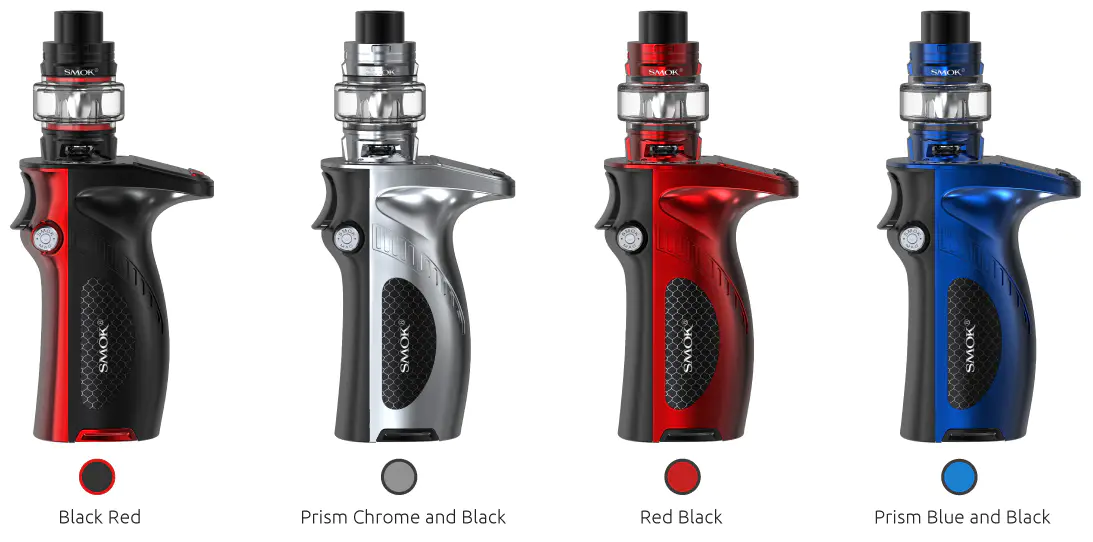 THE KIT INCLUDES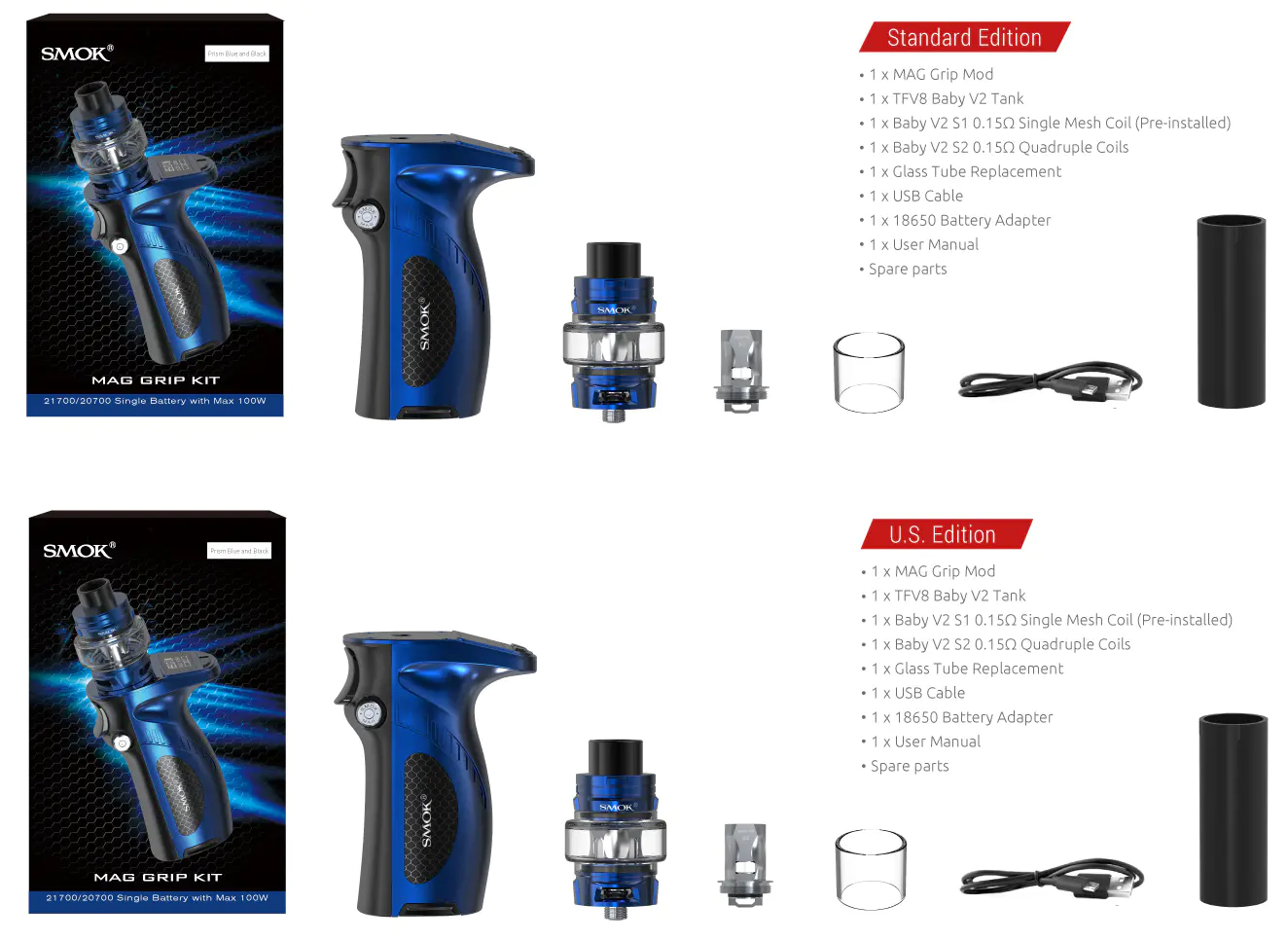 FEEL THE POWER OF GRIP.
GRIP YOUR OWN WAY OF VAPING.
MAG Grip is designed for a better user experience by continuing the previous typical features and adding
some new characteristics. Simple color way lets the whole device appear more concise and practical. The grooves on the
upper part of the mod are optimized to maximize the practicability that makes the mod more comfortable to grip and hold.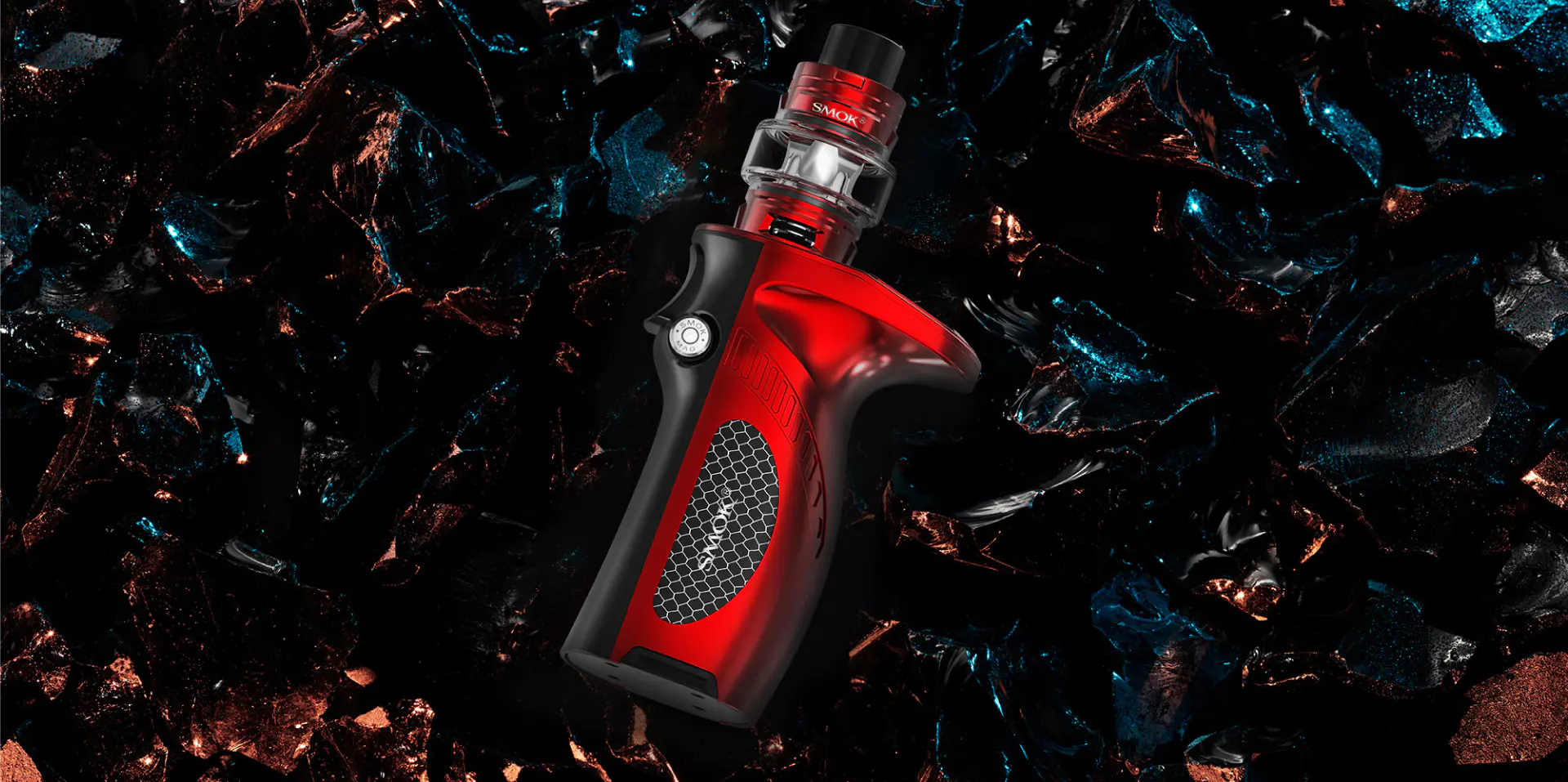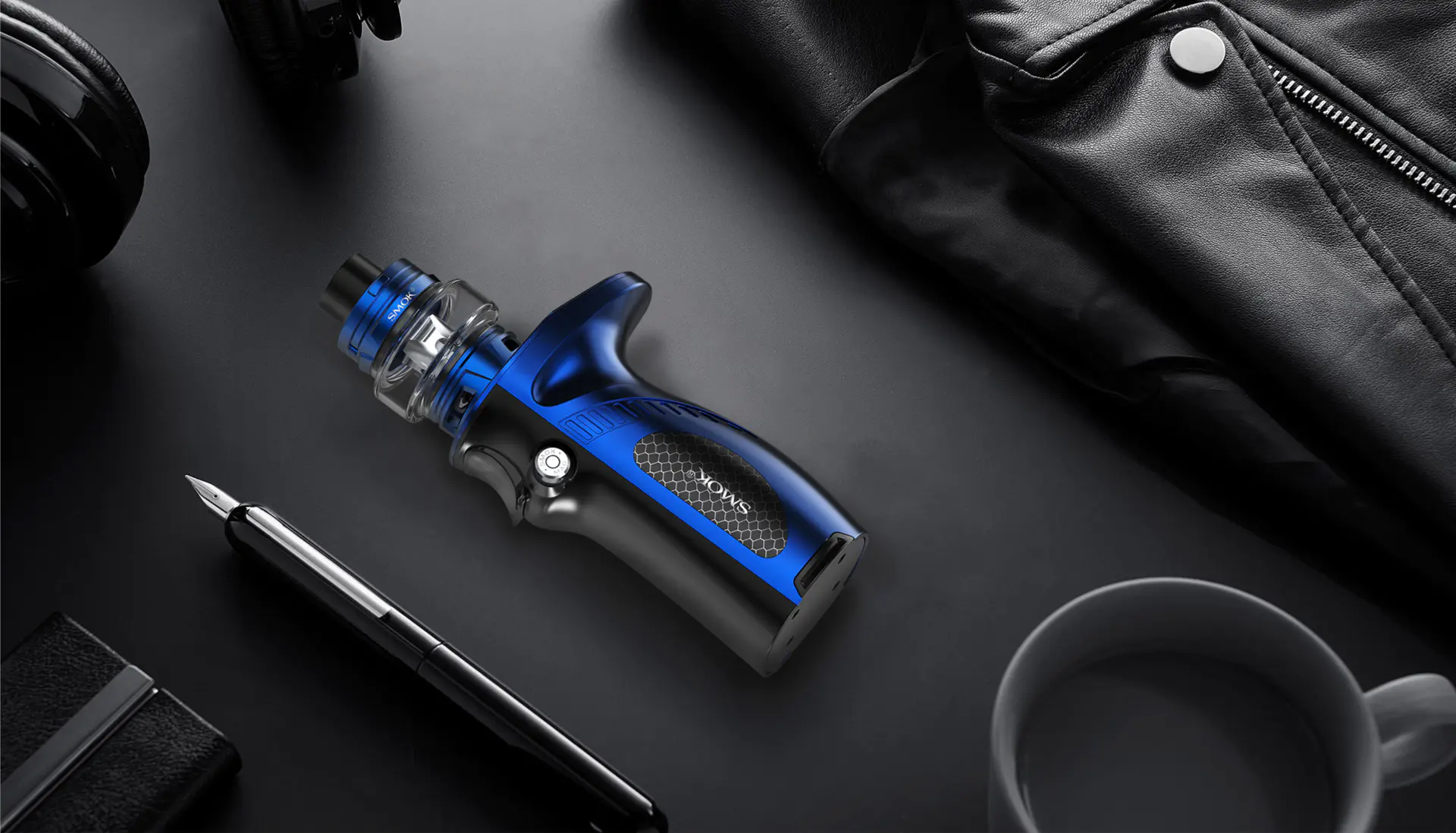 SPECIFICATIONS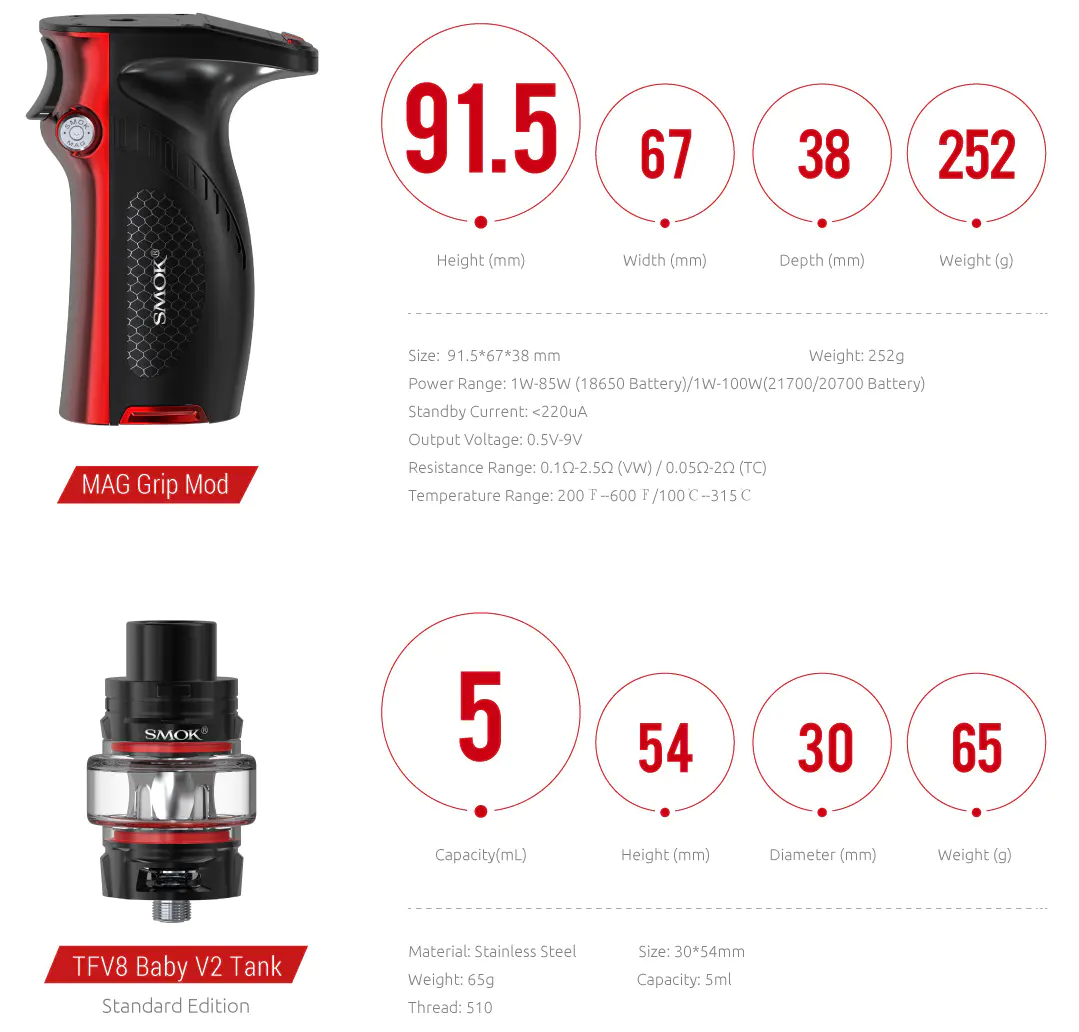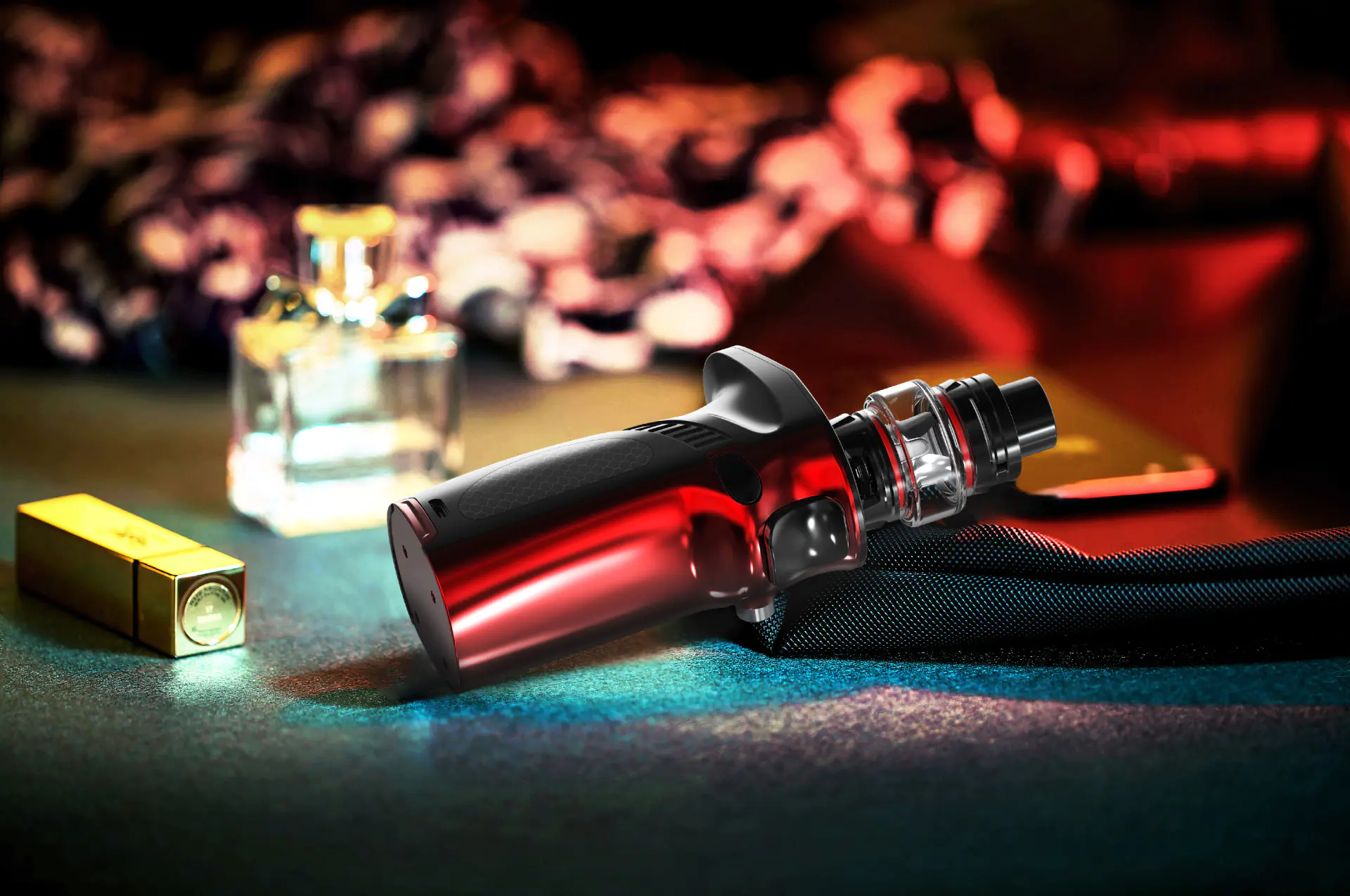 USE EXQUISITE FIRE KEY.
ENJOY RELAXED VAPING LIFE.
Following the style of Mag, MAG Grip still adopts the exquisite small fire key, like the trigger of a gun,
and you can press the triggering button easily. Most importantly, the surface of the key is fairly smooth,
which makes you feel comfortable when your finger pulp touches and presses the button.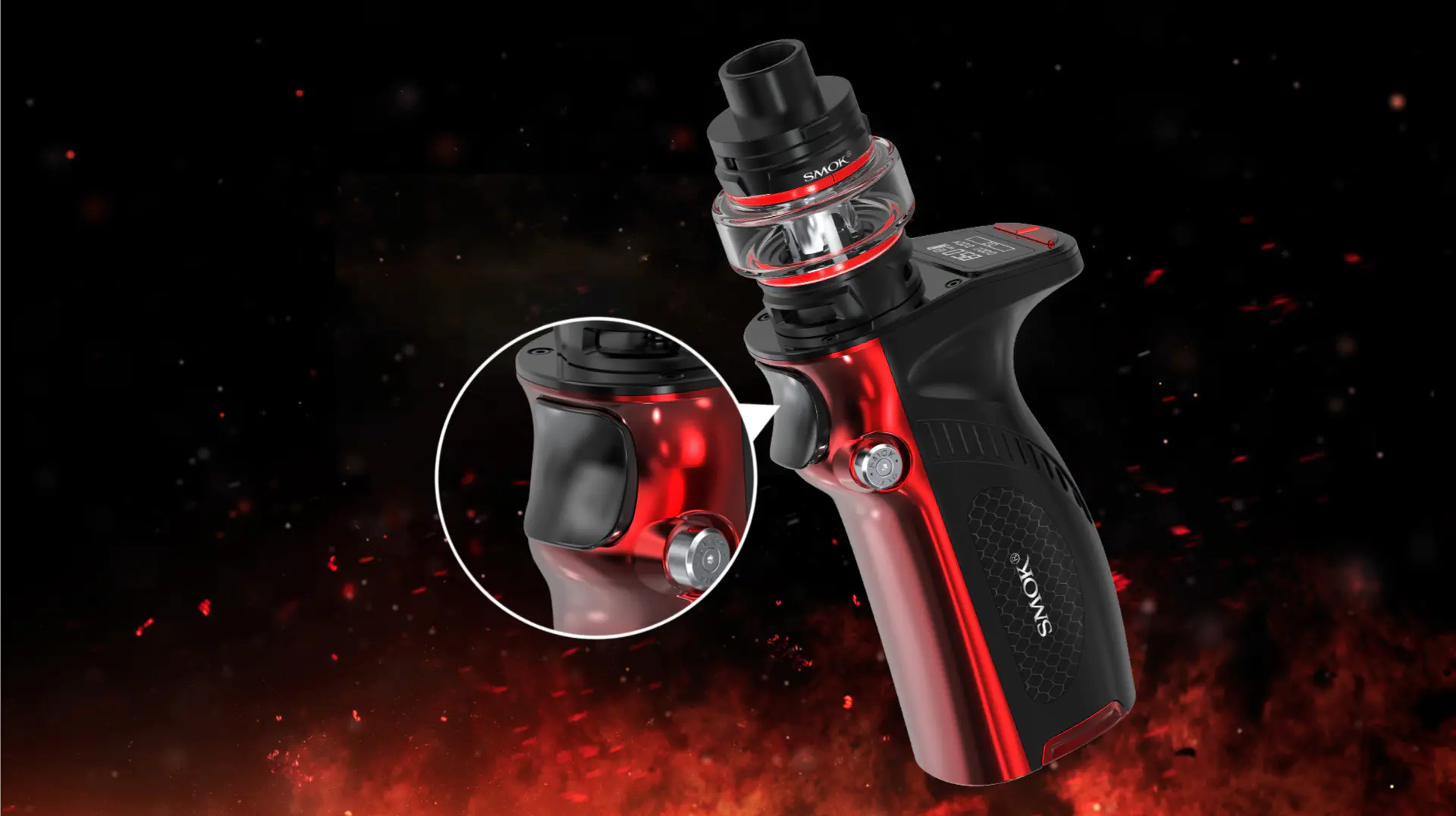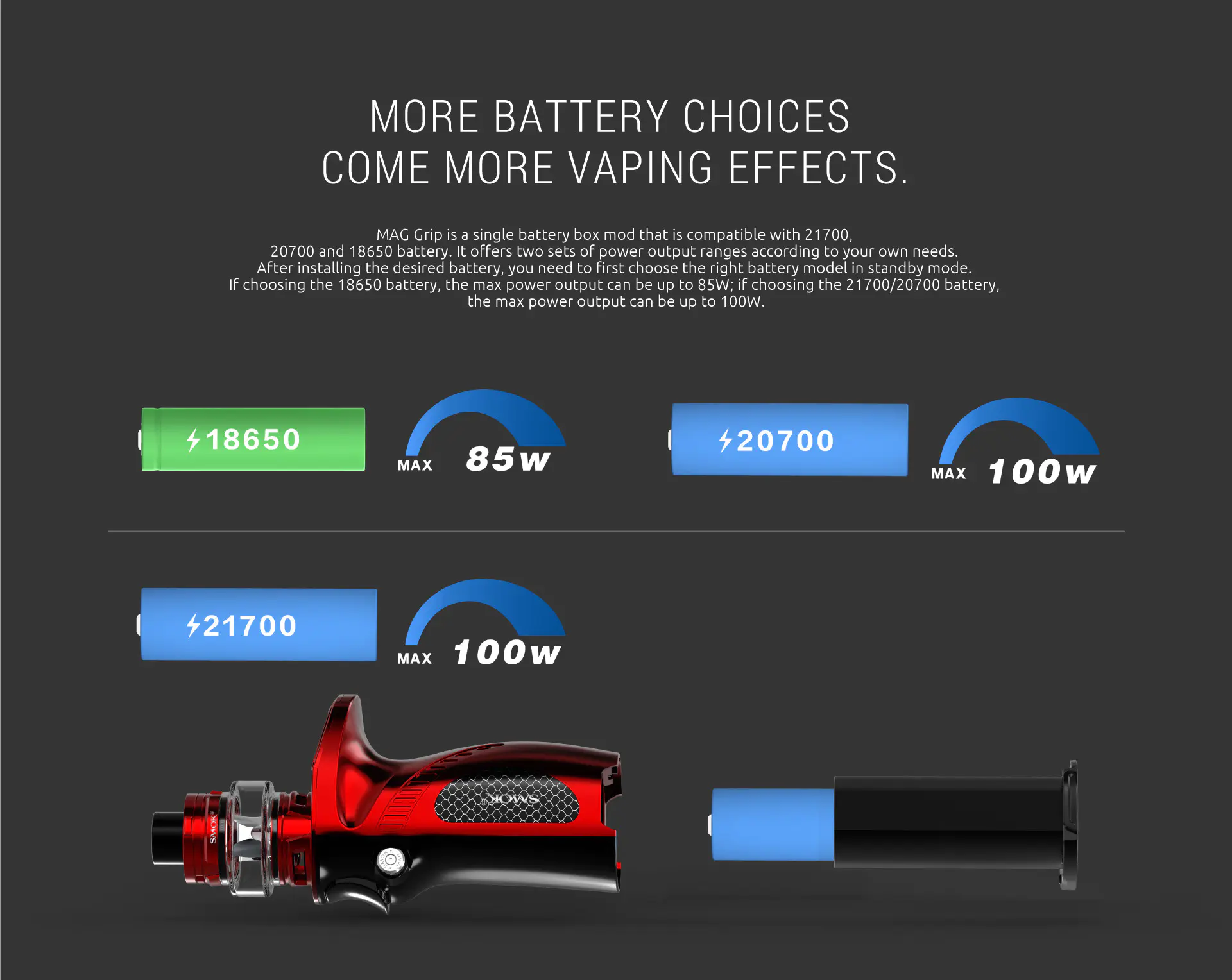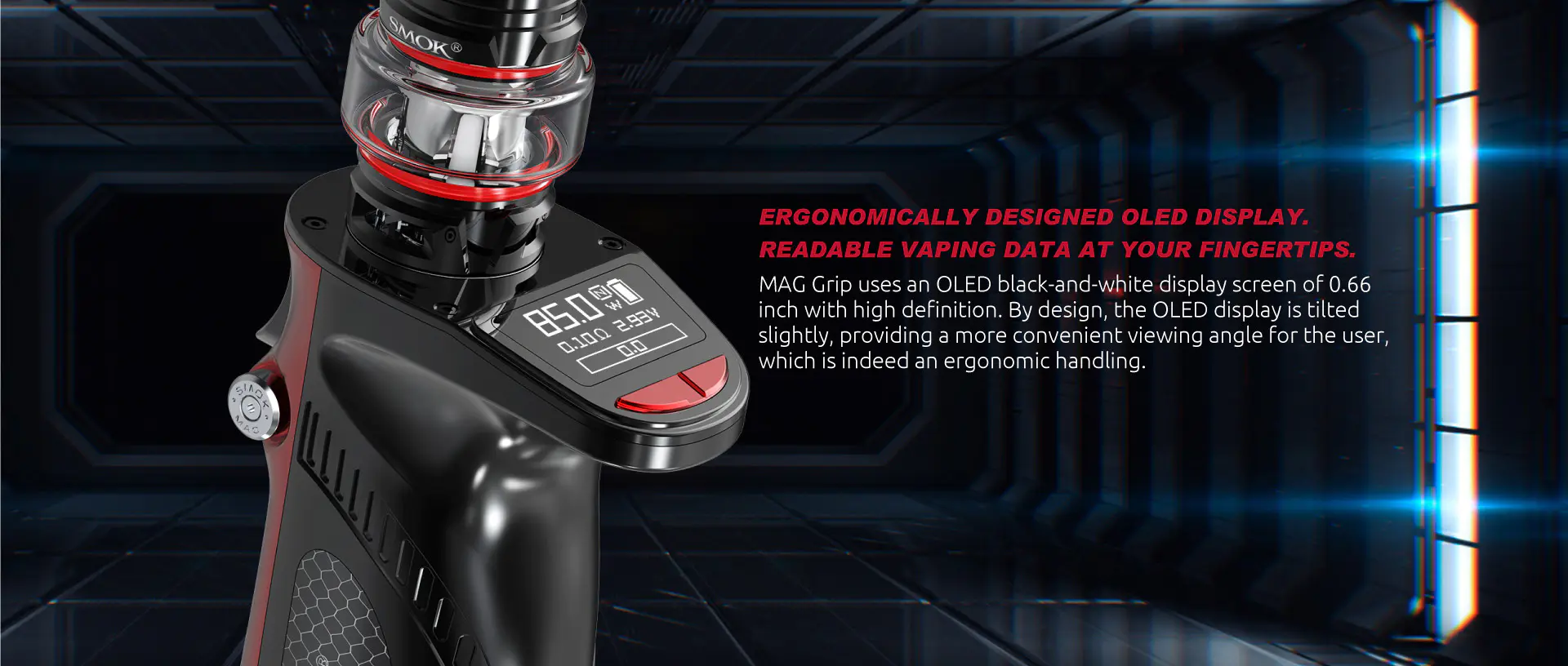 BATTERY INSTALLATION
AS SIMPLE AS IT IS FUNCTIONAL
MAG Grip uses a coin-shaped button for battery installation, lock and load,
you can even hear the pleasant sound that a real gun can offer you.
(1) Press the coin-shaped button, and then the box magazine pops out;
(2) Place batteries into the device according to the correct direction;
(3) Push the box magazine into the mod.

MULTIPLE PROTECTIONS
MAG Grip provides multiple types of protections to avoid potential risks.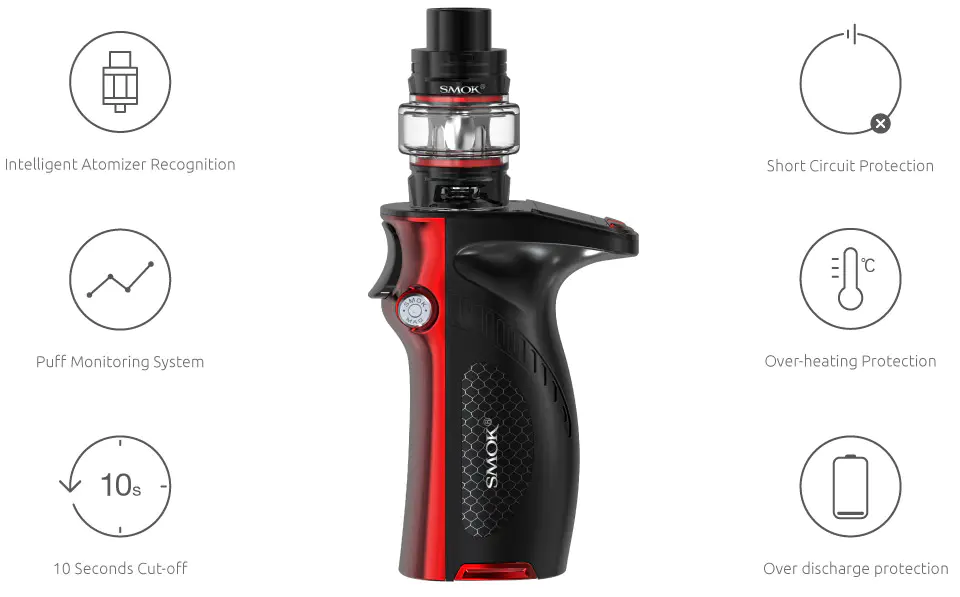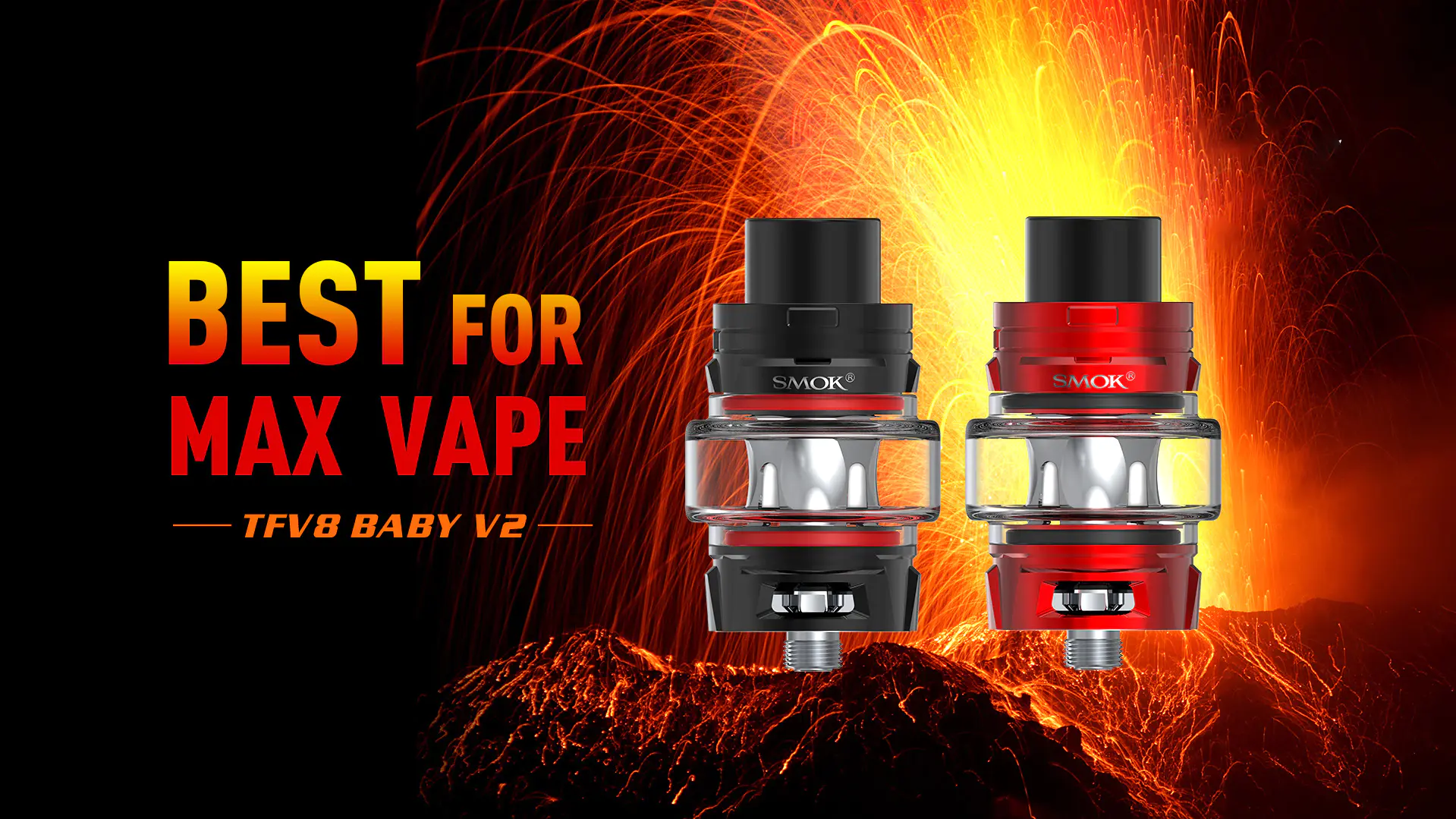 NEW BABY V2 COILS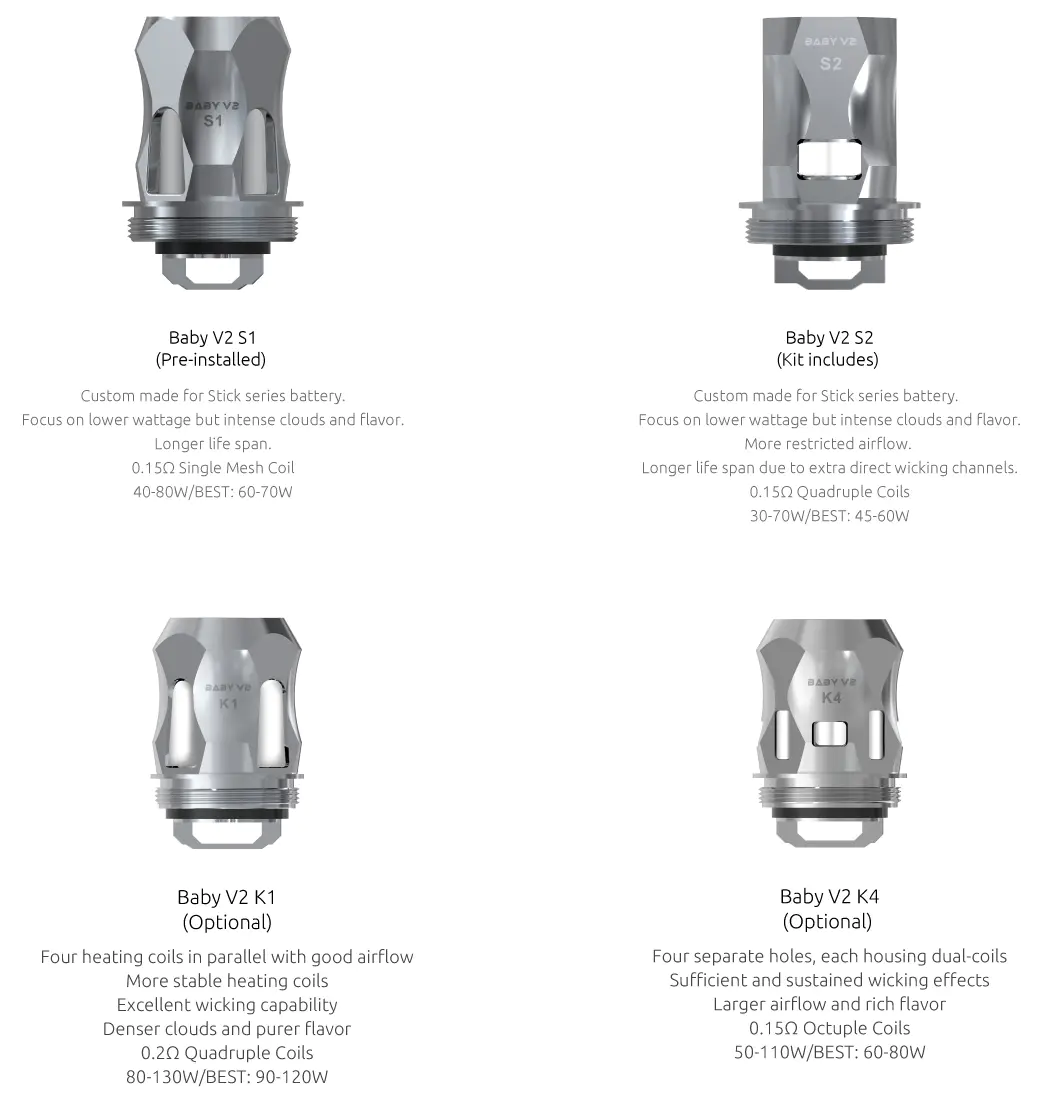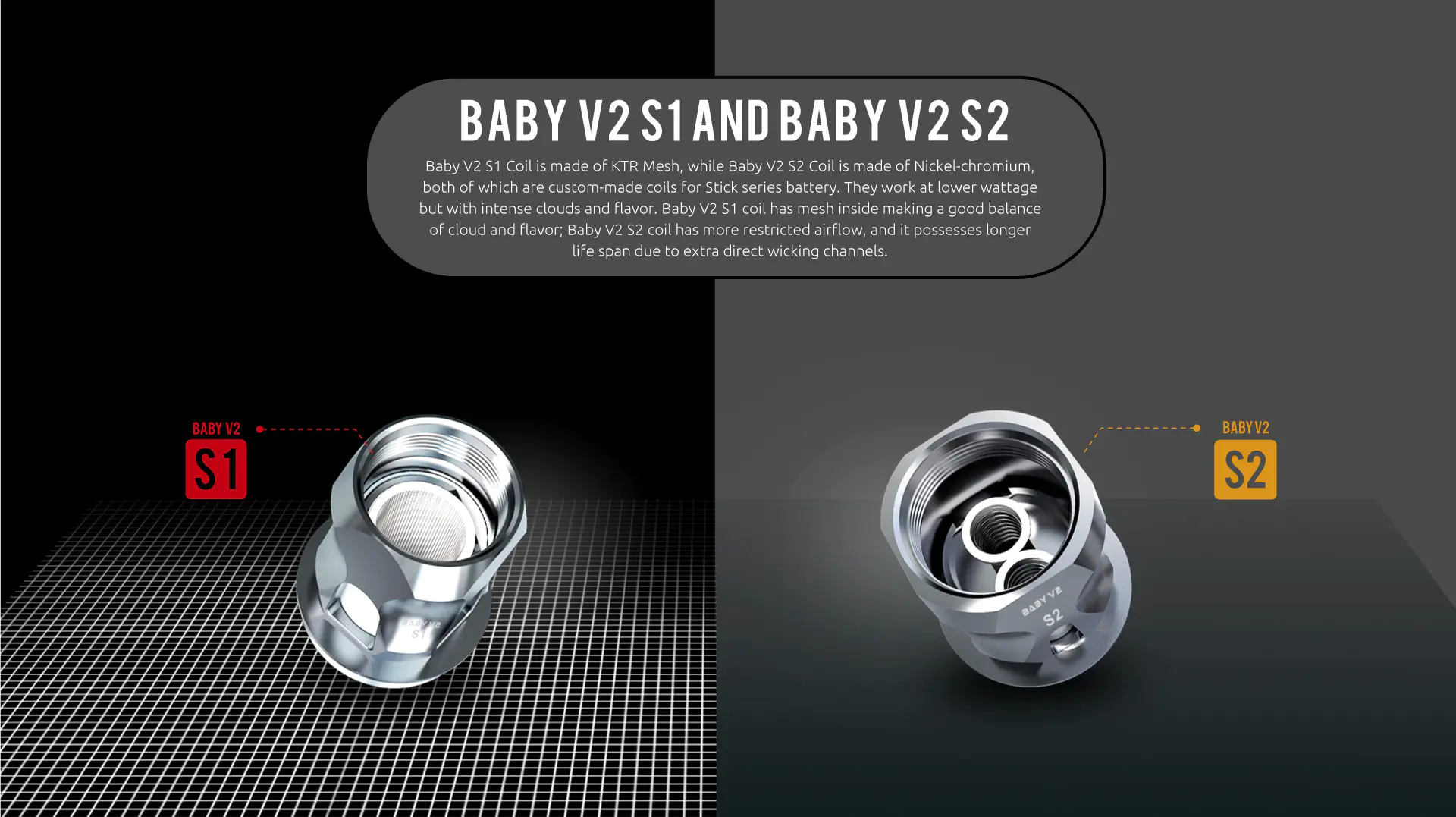 BABY V2 COIL FAMILY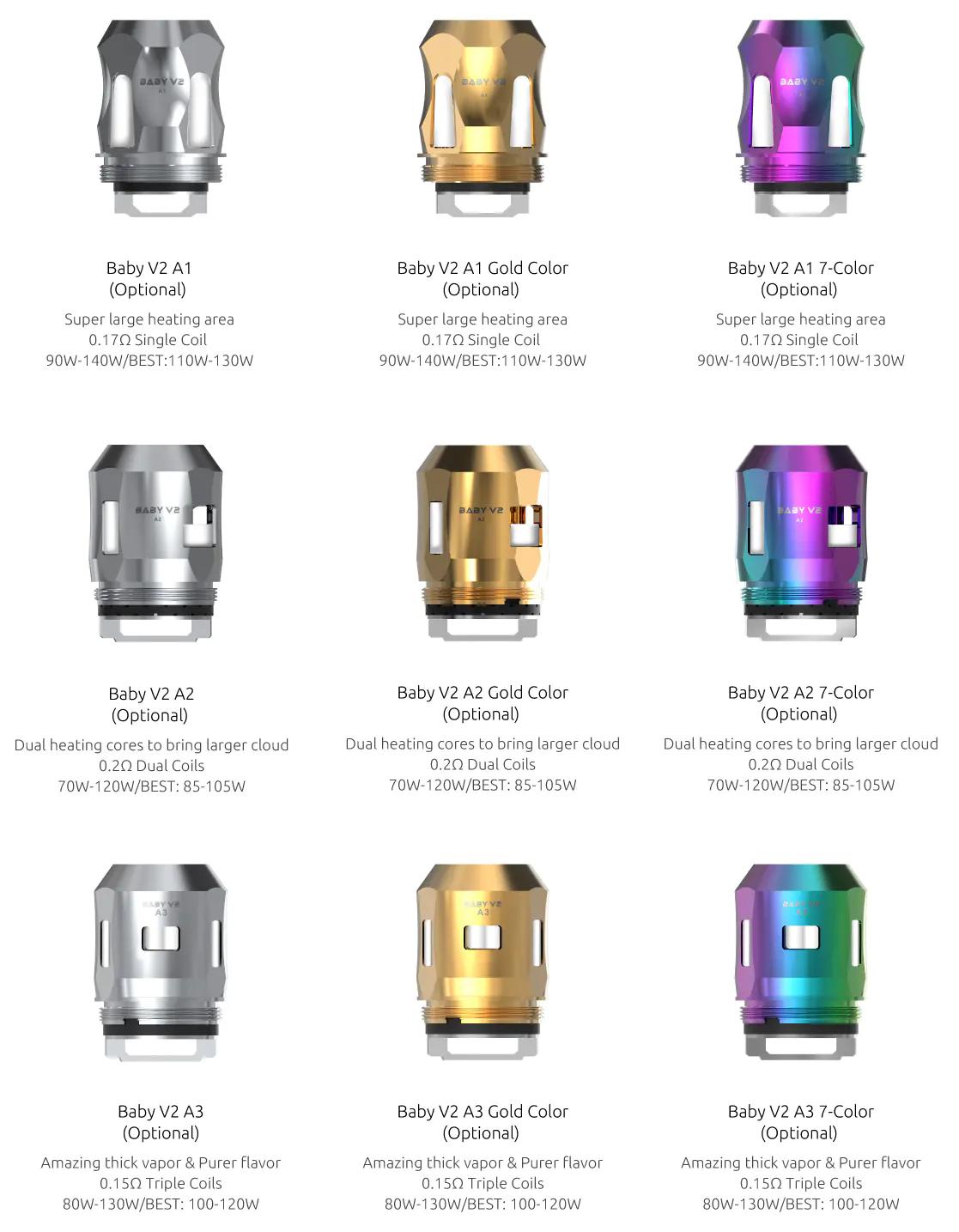 GASKET—SMALL CHANGE, GREAT IMPROVEMENT
For the former tanks you can see a gasket when you screw the top cap,
while in this tank you will find gasket has changed its position to the bottom of top cap.
This design makes the filling slot looks cleaner and at the same time avoid leaking of e-liquid.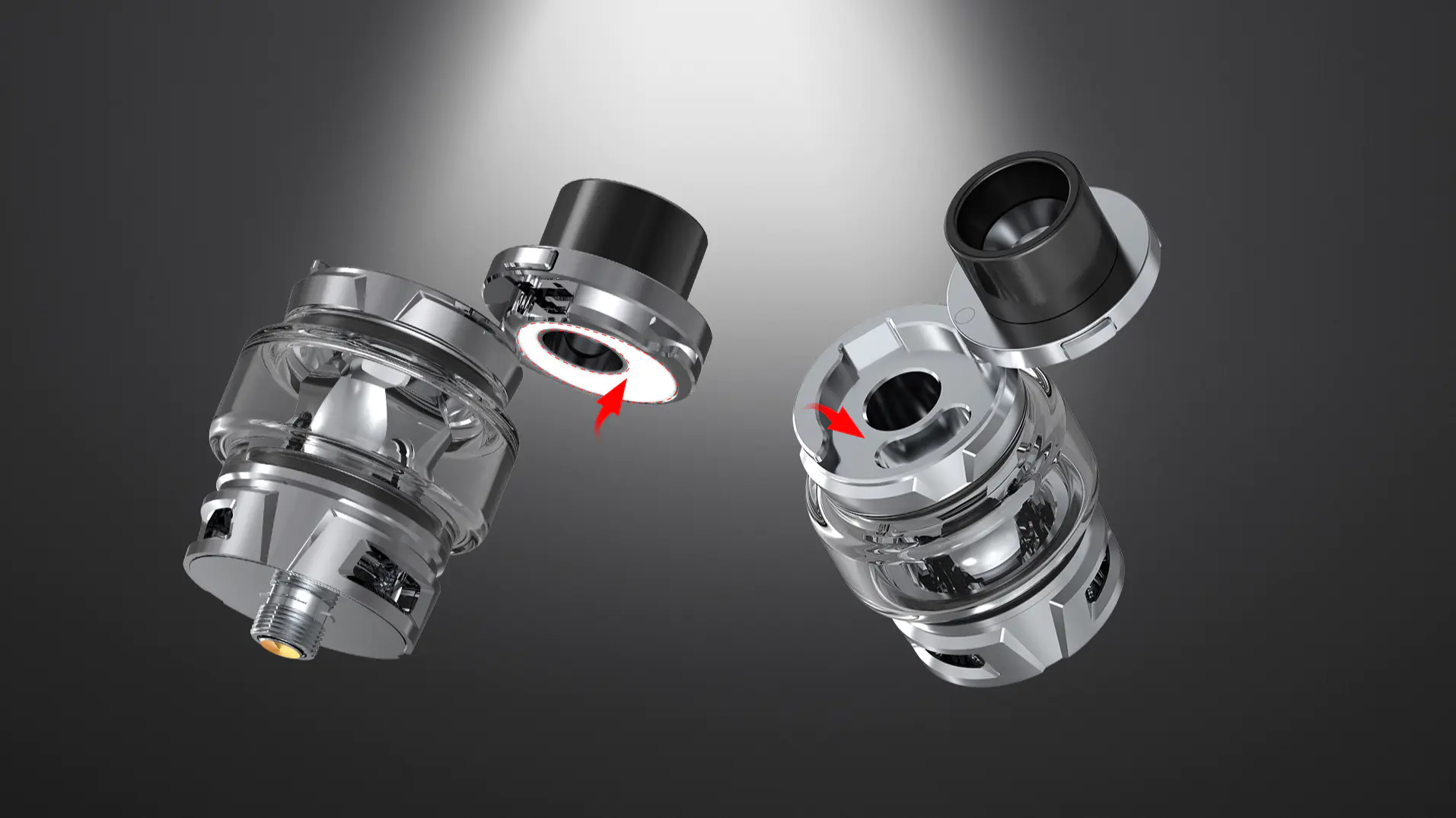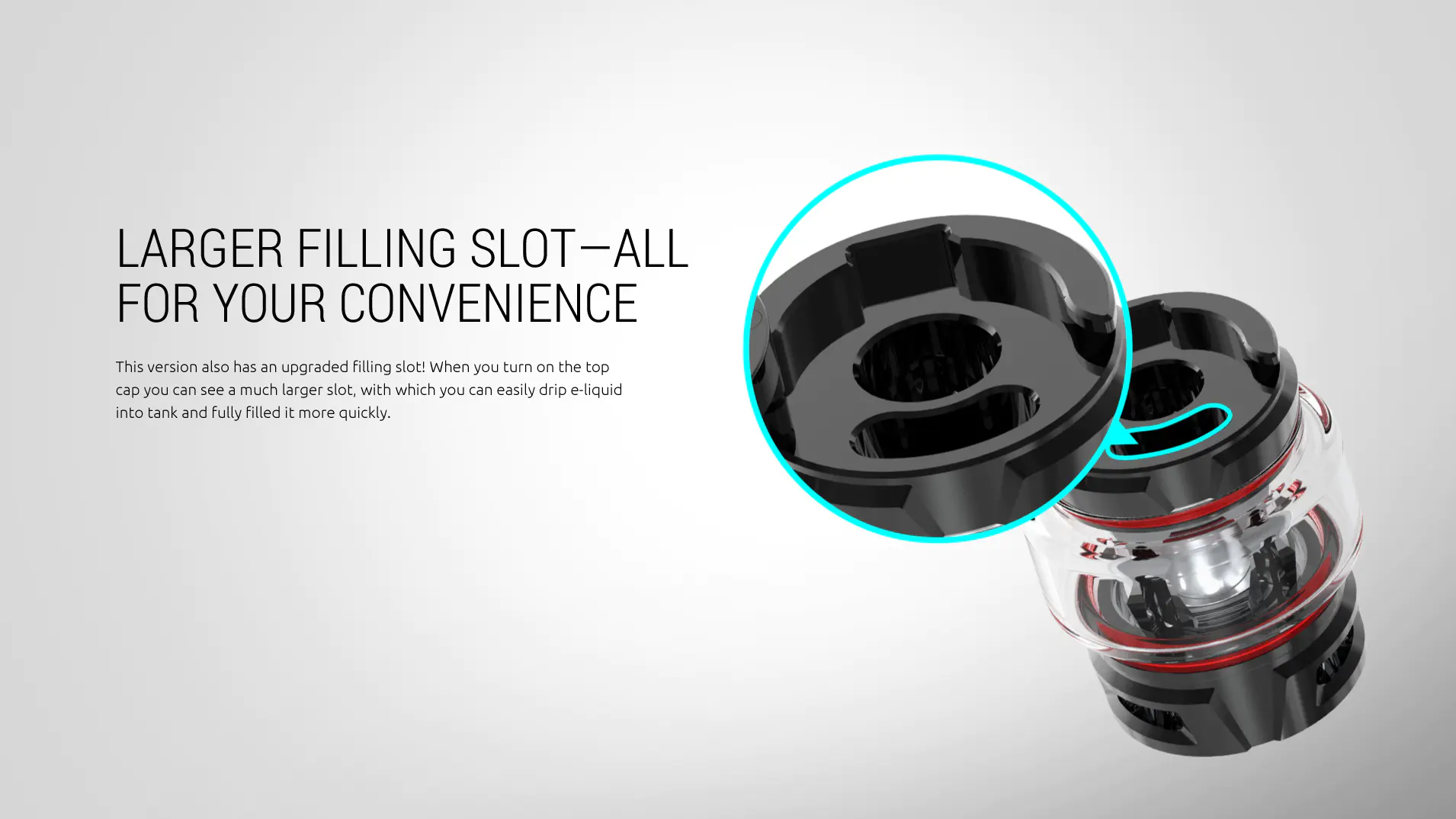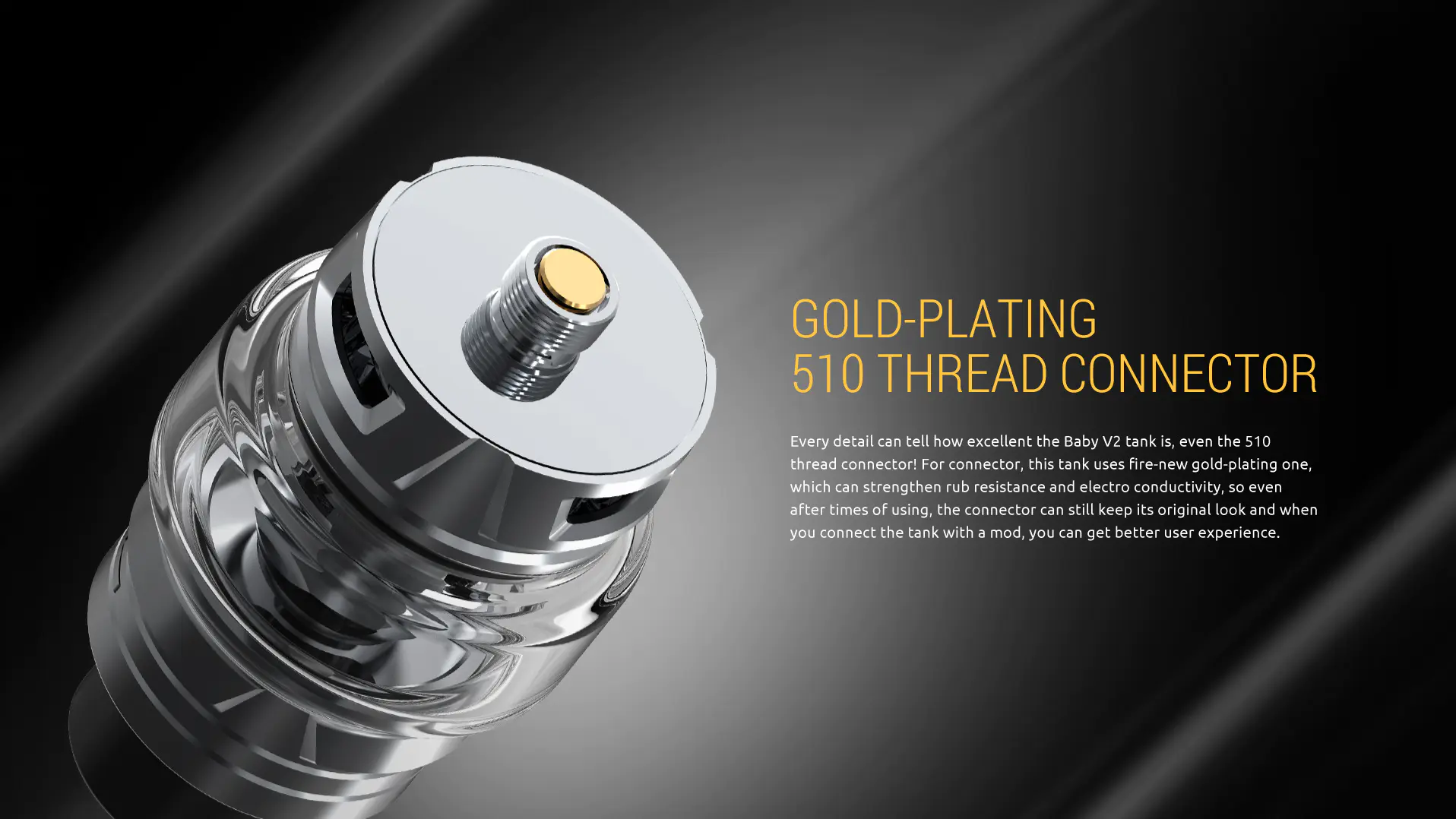 16MM V2 BABY EXCLUSIVE DELRIN DRIP TIP
The specially made drip tip has perfect diameter to fit your mouth, and it doesn't need to screw,
only with simply press can you finish the install work. Without doubt, it will bring increased airflow and provide more powerful draw effects.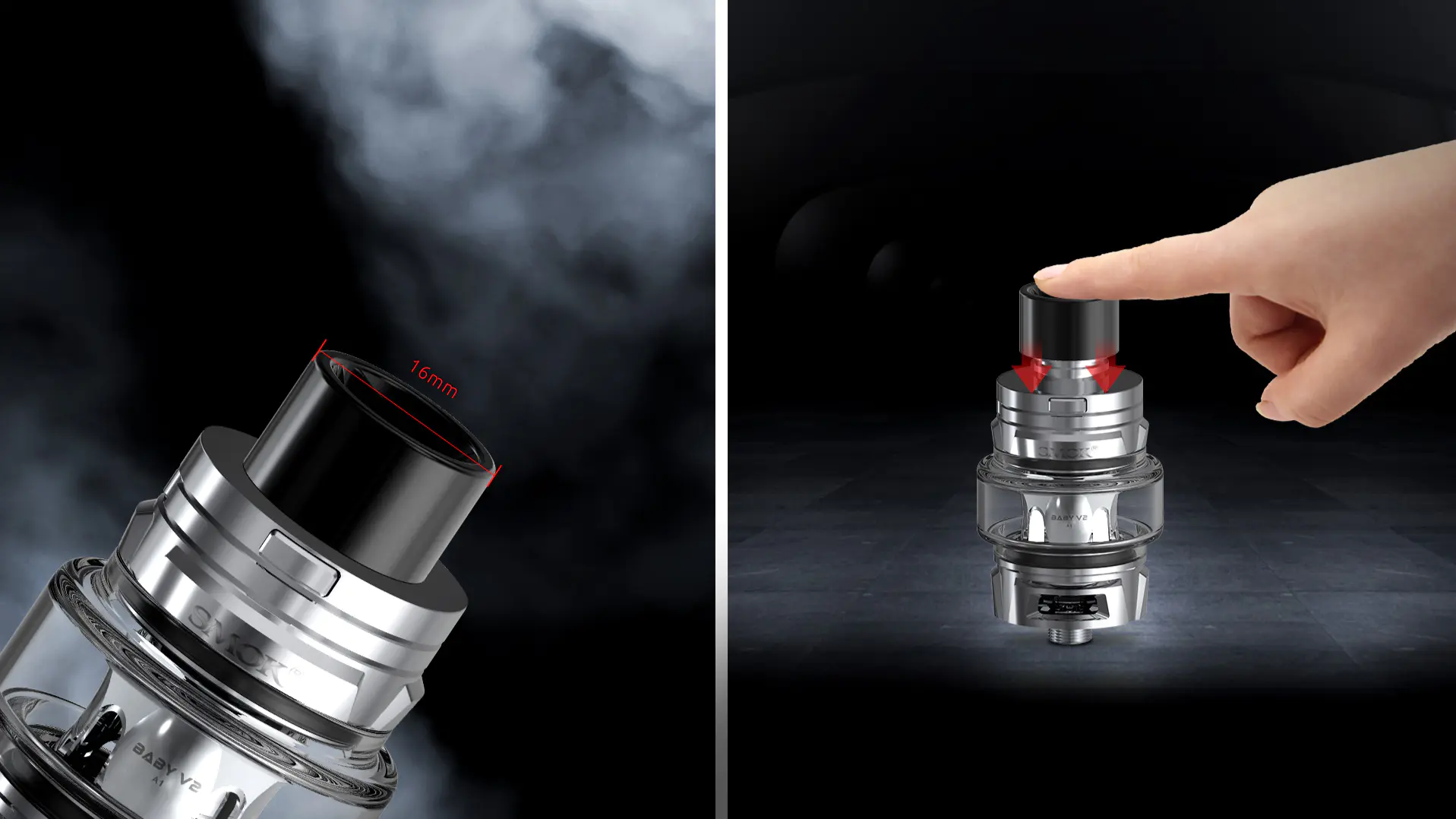 BABY V2 COBRA RESIN DRIP TIP
For the 16mm V2 Baby Exclusive Delrin Drip tip, you also have cobra edition to choose from; with wild appearance and excellent tactility,
it will bring you increased airflow and powerful draw effect.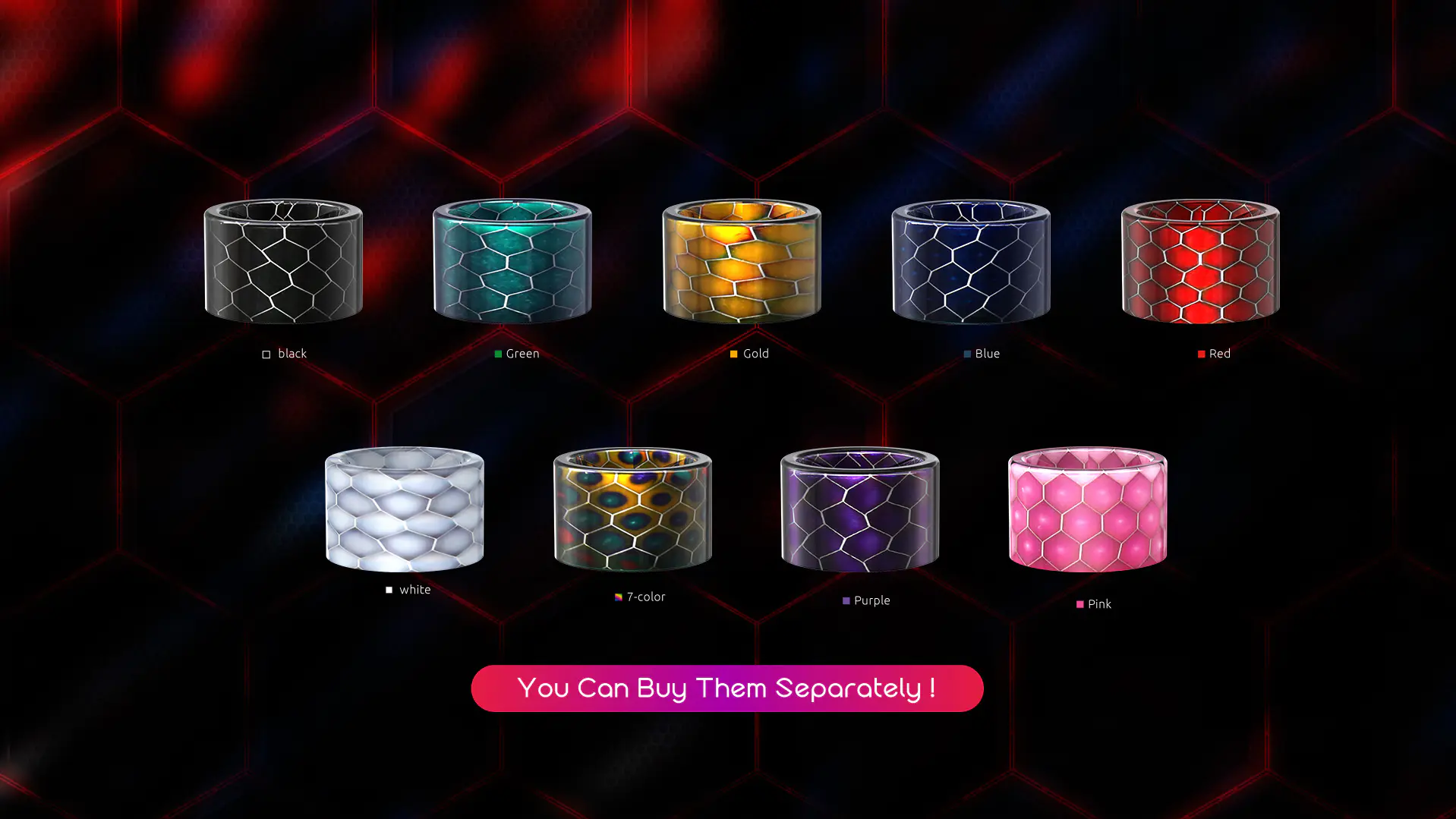 TOP REFILL SYSTEM
Top rotary refill makes filling an easy thing. Leak proof slot can significantly solve the leaking problem.