The EFEST Soda Charger is an intelligent charger capable of charging two batteries simultaneously and monitoring separately both. Has a dual input of 127VAC and 12 VDC to connect an external automotive charger (not included)
The charger does charge with the correct algorithm and especially for IMR cells the two currents works fine, but the low current is too high for some ICR cells. Except for the high charge voltage, it is a good charger.


Batteries not included.
1. Capable of charging 2 batteries simultaneously;
2. Each of the two battery slots monitors and charges independently;
3. Automatically identifies Li-ion, Ni-MH and Ni-Cd rechargeable batteries;
4. Features three charging modes. (CC, CV and Trickle Charge);
5.Automatically detects battery status and selects the appropriate voltage and charge mode;
6.Adjust to Rapid charger or normal charger
7.charger for 3.7V rechargeable 10440/14500/14650/16340/16650/17650/17670/18350/18490/18500/18650 Li-ion battery

Spec:
Brand Efest
Model Name SODA
Input AC 100-240V / 50-60HZ or DC 12V /1A
Output
4.2V ------ 0.5A
4.2V ------ 1.0A
Certification: CE, RoHs
The charger comes in a transparent plastic box. There is no doubt about the contents of the package, the charger and a mains cable.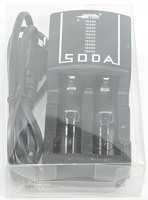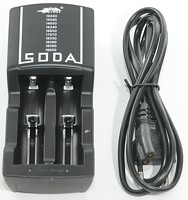 The charger can be powered from mains or from 12 volt, there is also a current selection switch.
The placement of the switch is not ideal, I would have preferred having some indication on top of the charger, about the charge current. Either the switch or a led.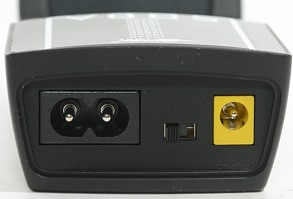 There is a charge indication on top of the charger, it is at the bottom (minus) end and is the usual red/green leds. They are red when charging and green at other times.

The sliders for the battery works smoothly and can accept batteries from 30mm to 71mm.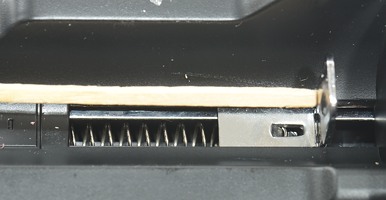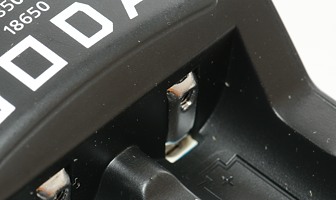 On top of the charger is a list of supported battery sizes, but it does include some batteries that are too small to charge on the charger and it is missing a list with current settings.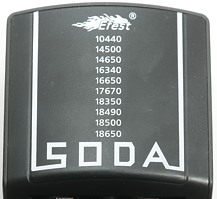 The list of compatible batteries are :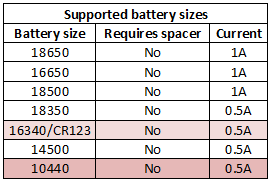 The charger can handle 70 mm long batteries including flat top cells. Because the 0.5A current is more like 0.7A, the charger is not that good for 16340 batteries (except IMR).
It is even worse with 10440 batteries, it is only a good idea to charge IMR 10440 on it. Note: Using to high charge current will not make the batteries explode, but will reduce lifetime of the batteries.
The charger dose a fine CC/CV curve. The termination current is a bit high and the charge voltage is also a bit high.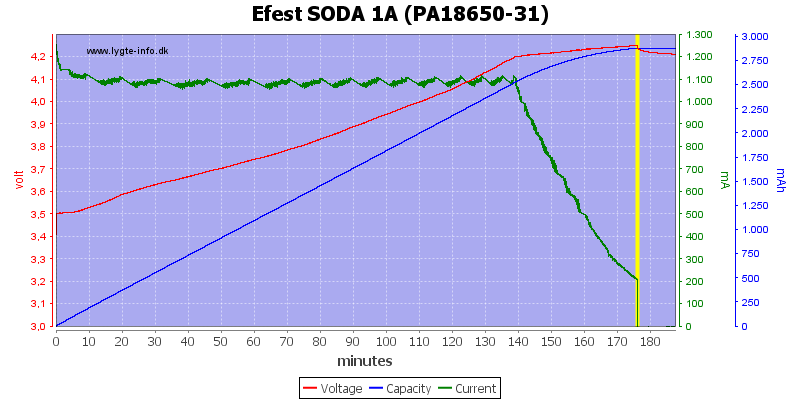 Charging with 12V DC supply looks a bit strange, instead of slowly reducing the current it drops to 0.5A and then goes into the CV phase a bit later. There is nothing wrong with this, except it is a bit slower.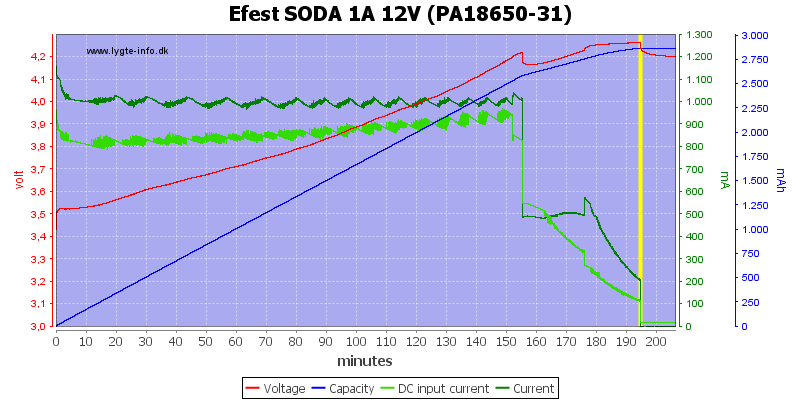 As with most chargers, there is generated a lot of heat when charging.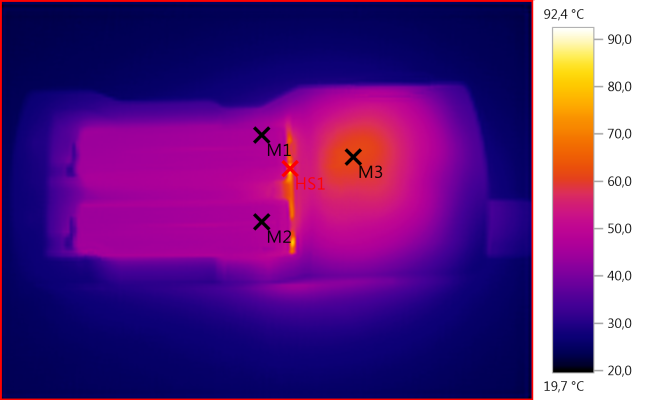 There is something inside the charger that gets very hot, but the high temperature does not transfer to the batteries.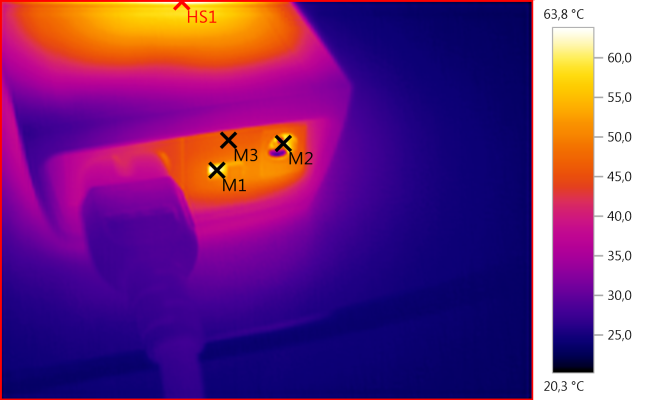 The charger starts up very fast and goes to full charge current.

Testing with 2500 volt and 5000 volt between mains and low volt side, did not show any safety problems.