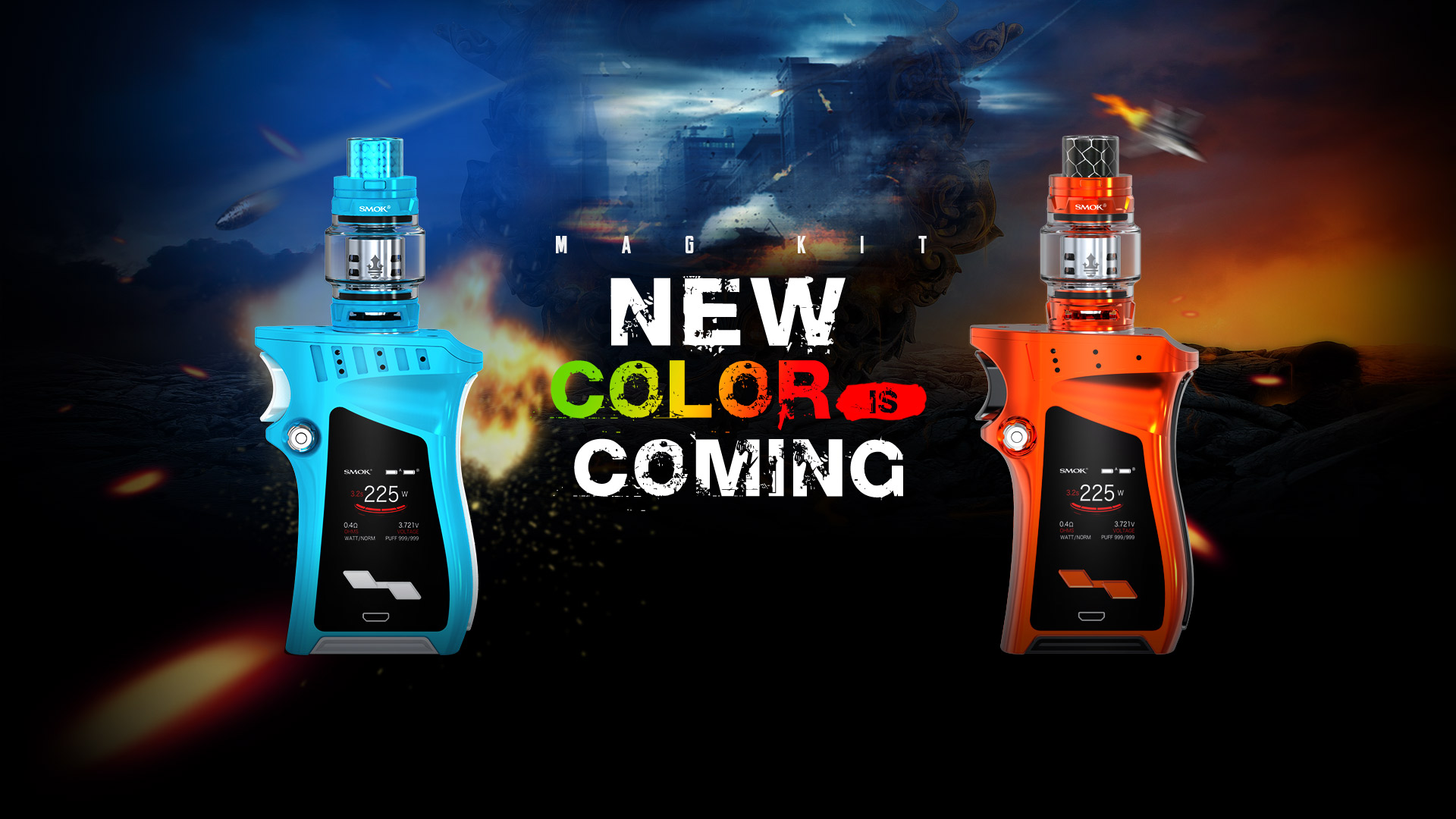 Here comes the most ergonomically designed handheld mod made to date!
Fast and furious, lock and load, it is 225W Mag Mod! You can pull the trigger to vape.Mag has large HD color screen that displays specific data.
And it uses the new revolutionary TFV12 Prince tank, which has an unprecedented super large capacity--8ml.
With all new and powerful vaping cores this Prince ensures you will have a great experience.
We have also incorporated a patented tank locking mechanism that ensures a perfect seal.
When the MAG meets the PRINCE you will be pleasantly surprised!
22 COLORS AVAILABLE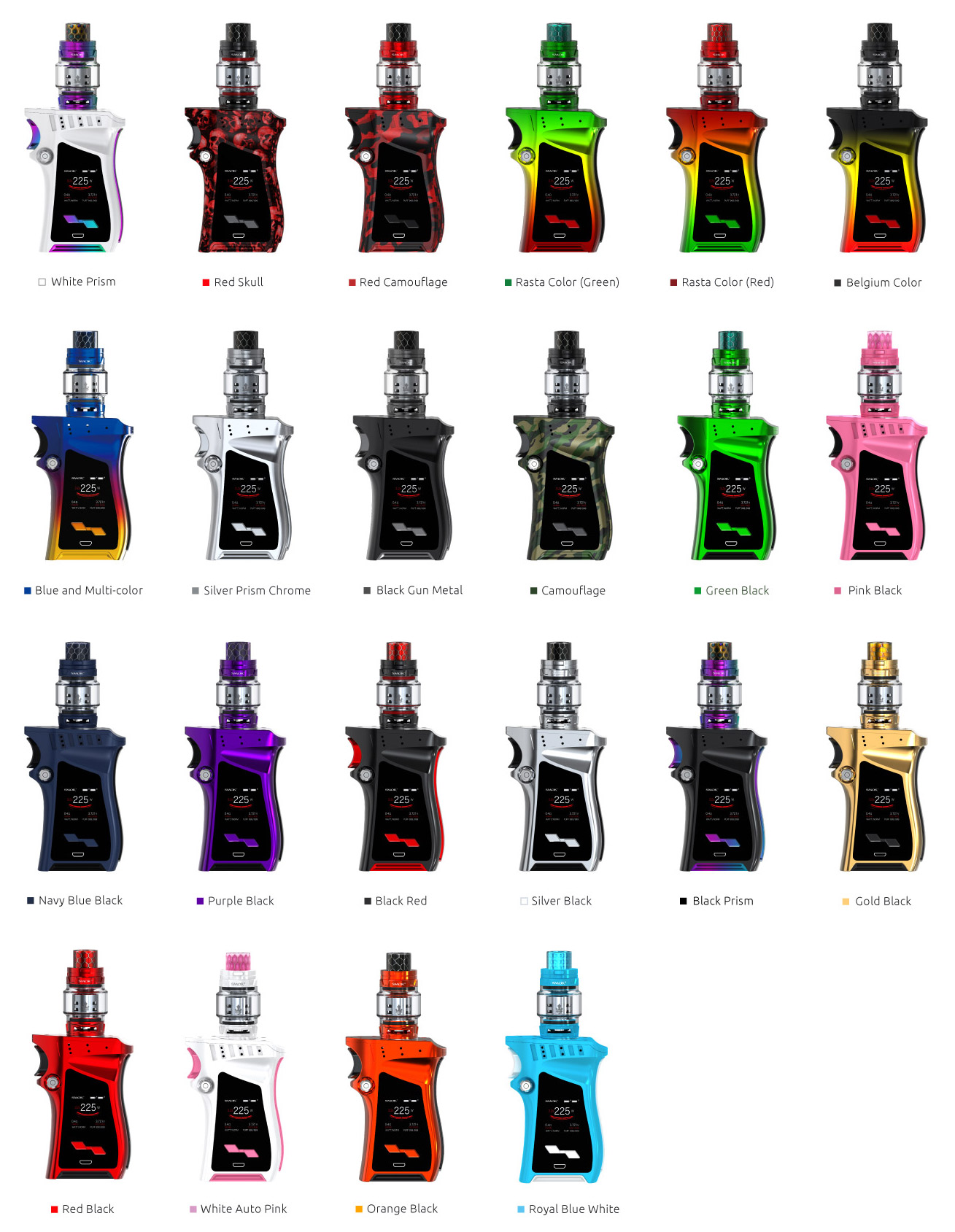 THE KIT INCLUDES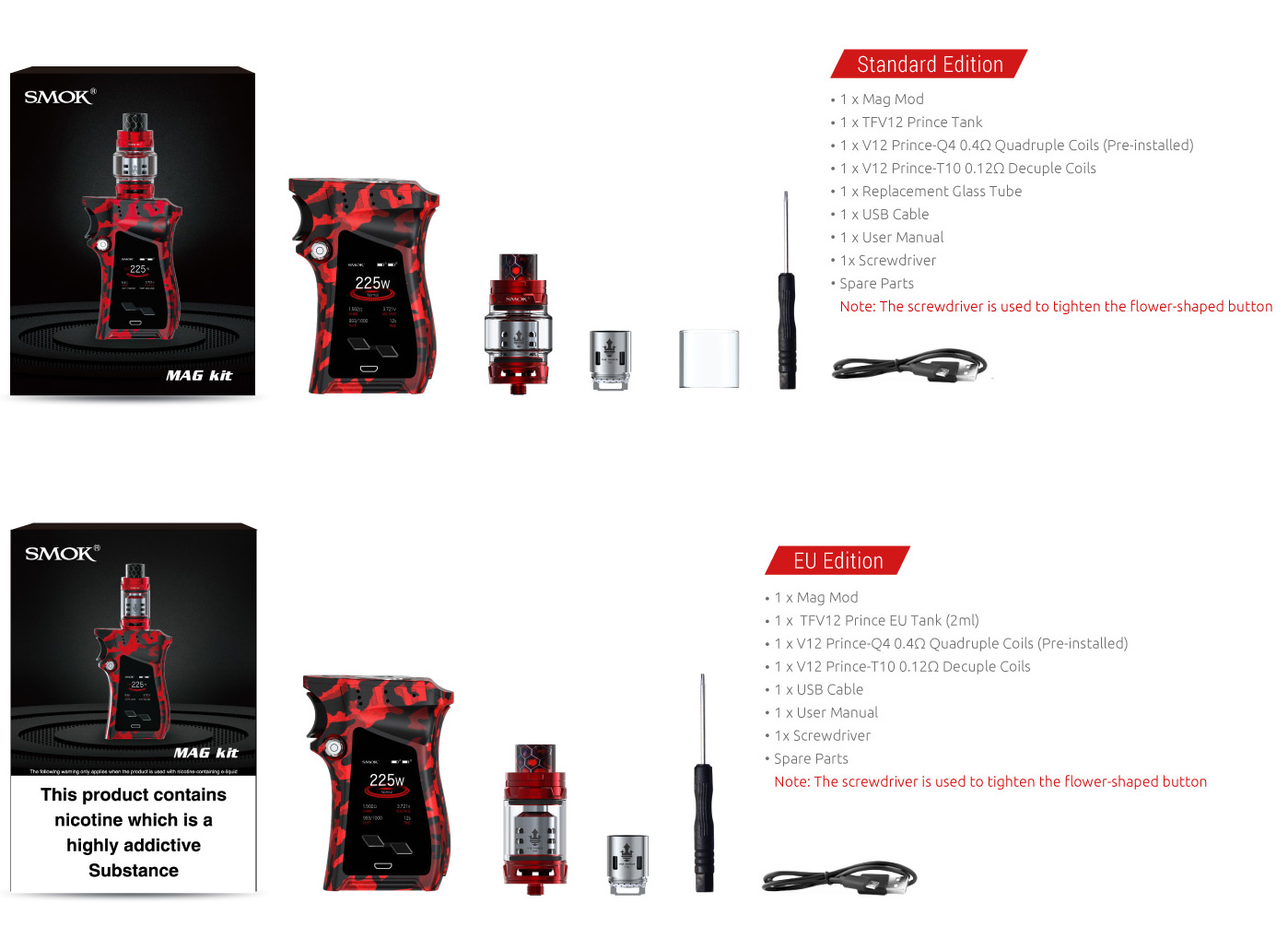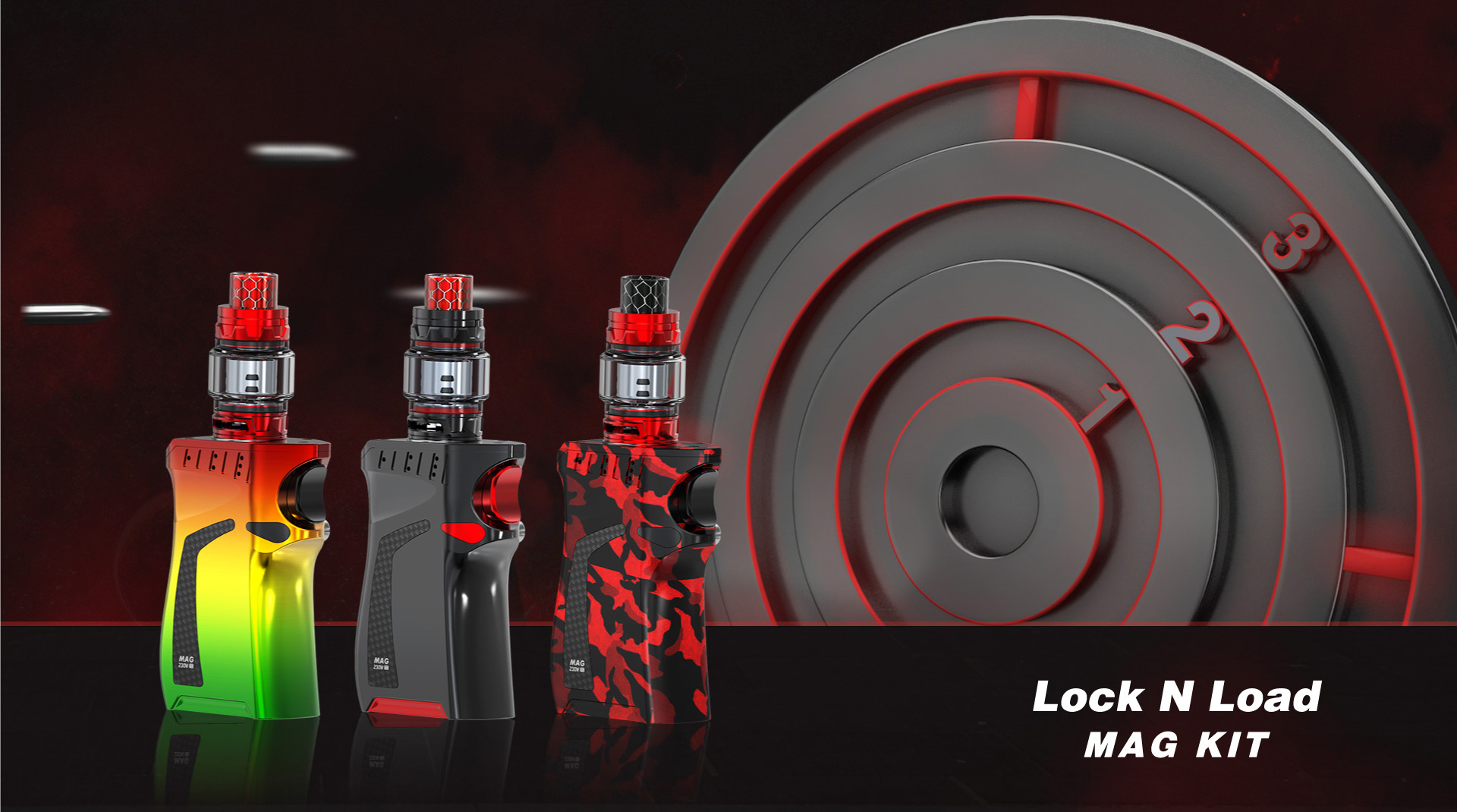 SPECIFICATIONS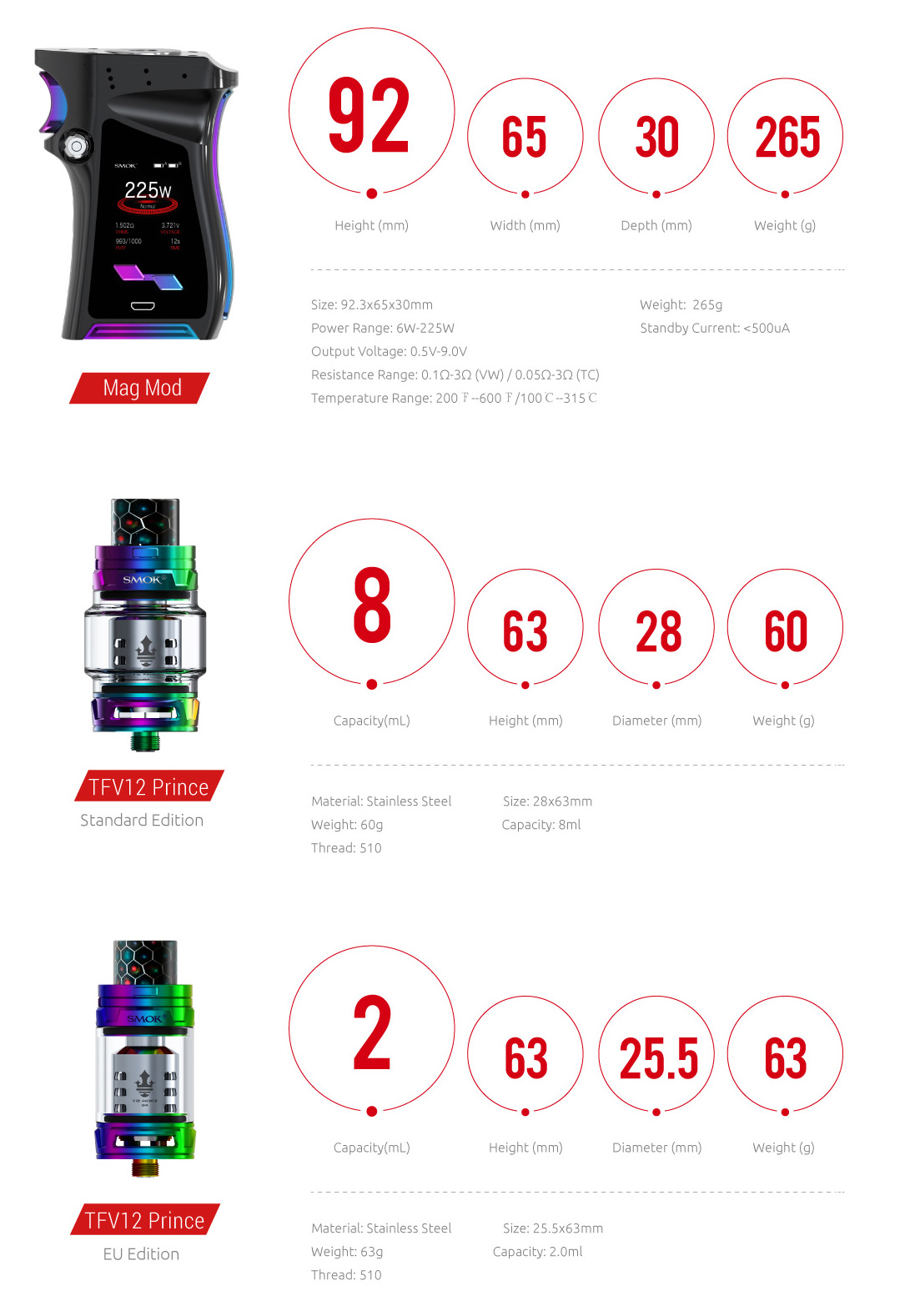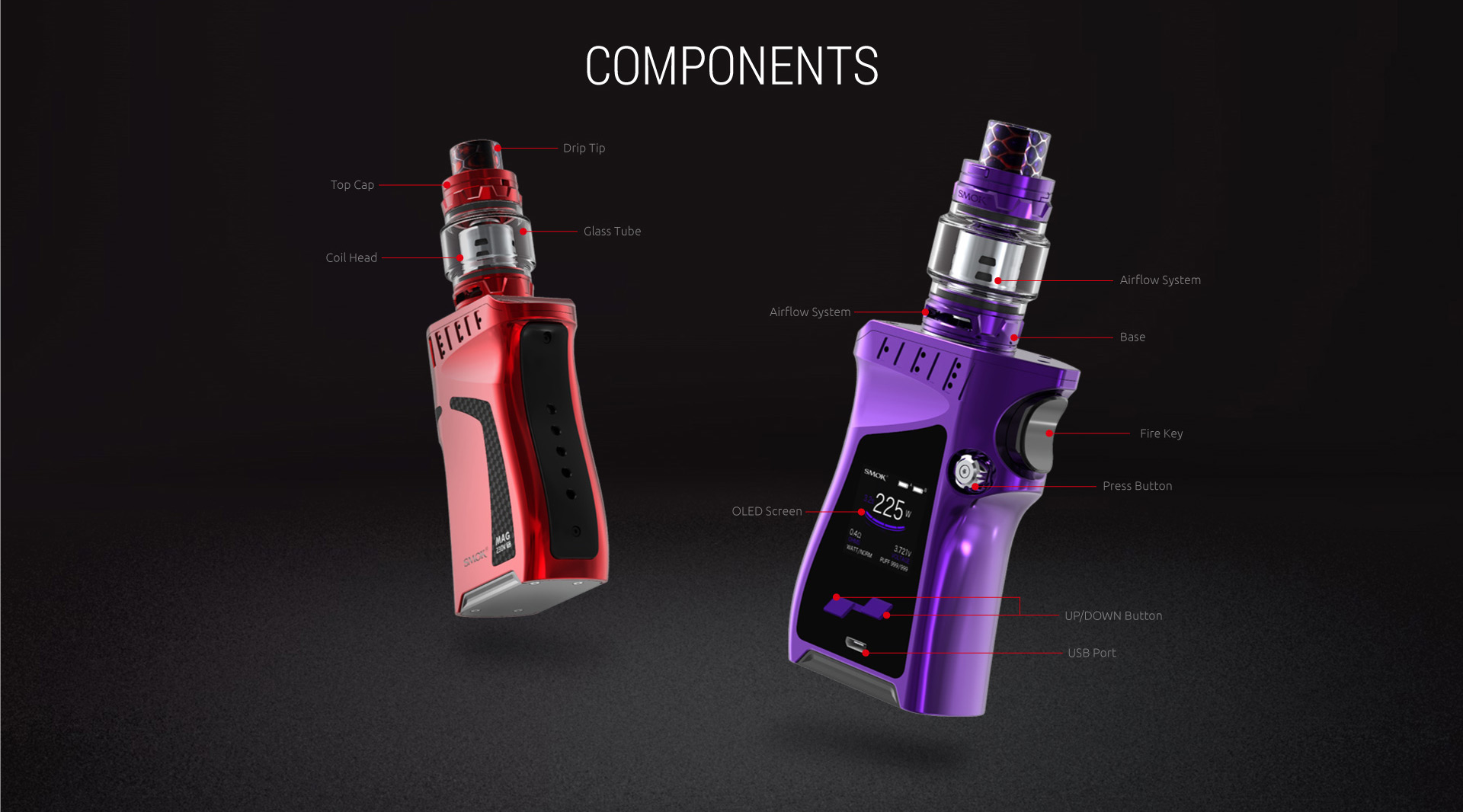 LOCK AND LOAD
Mag uses flower-shaped button for battery installation, lock and load , you can even hear the pleasant sound that a real gun can offer you.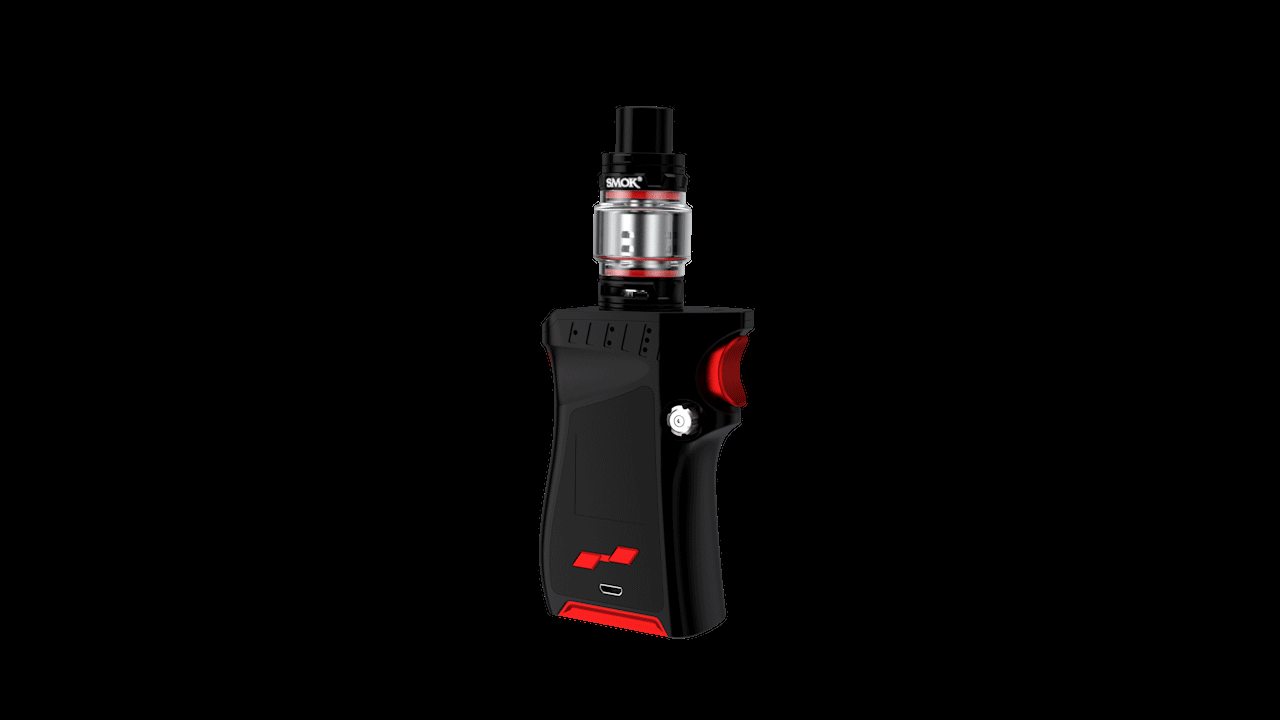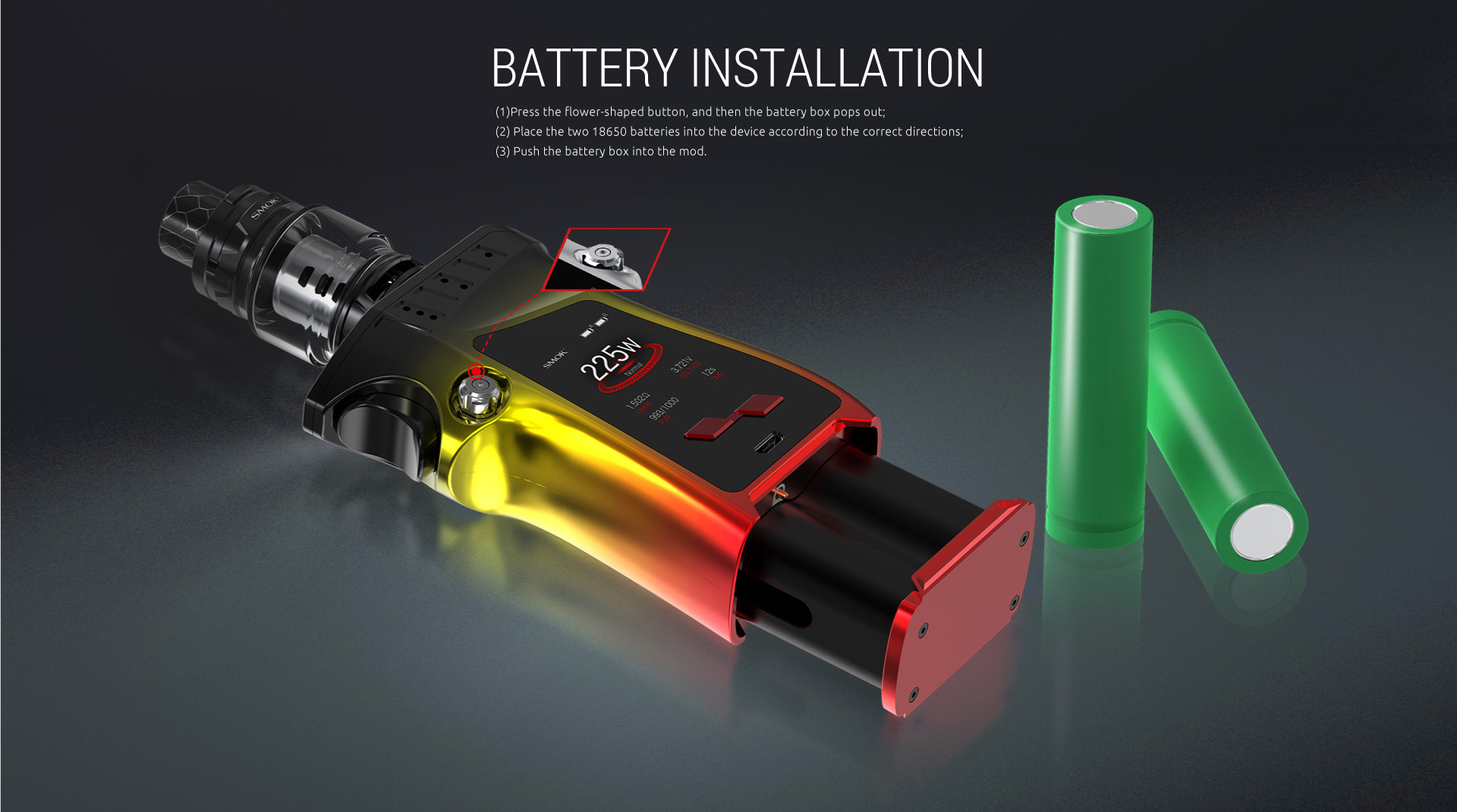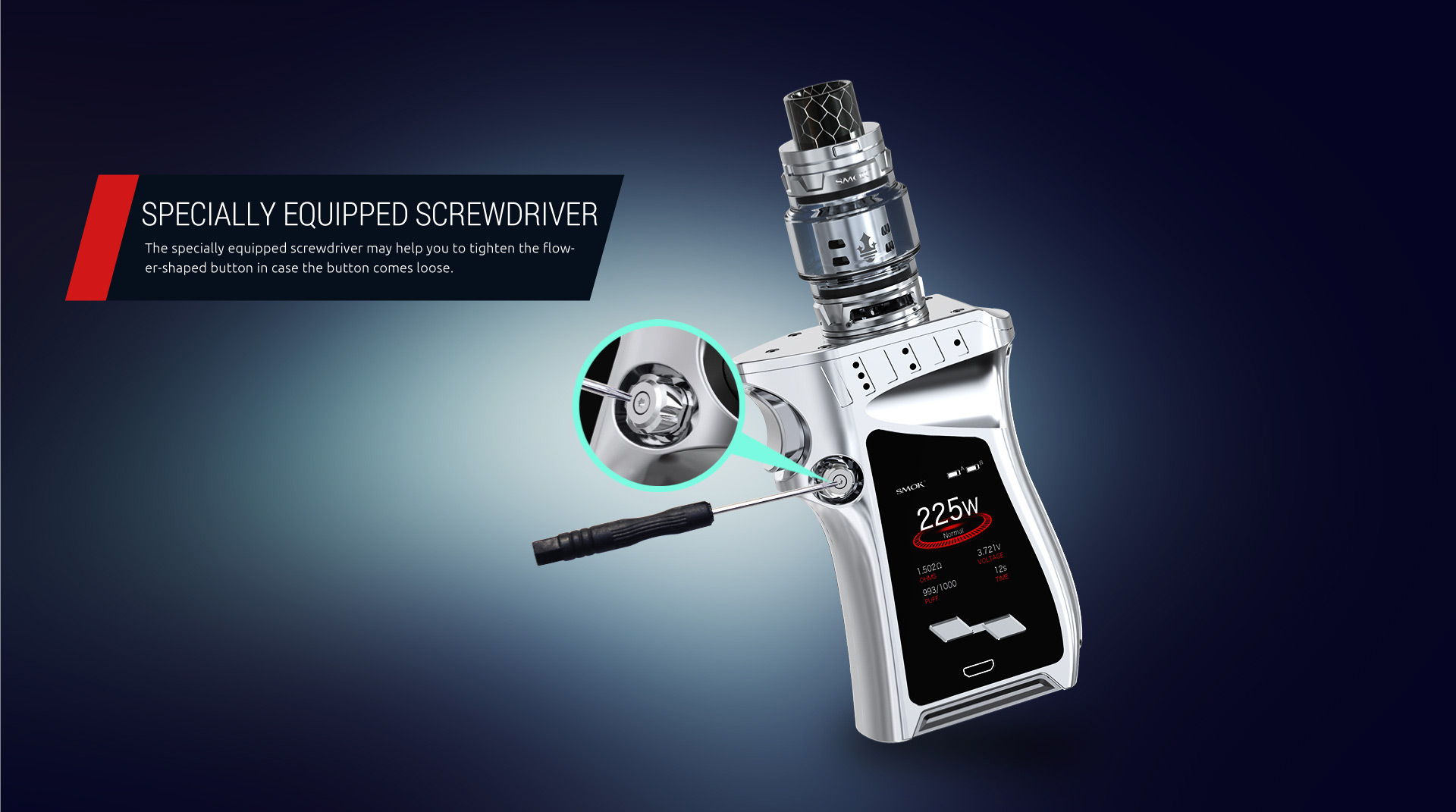 GUN OF RAMBO
Mag kit shaped like a gun-handle, every angle tells how exquisite it is. Hold it you can feel like it is a real gun.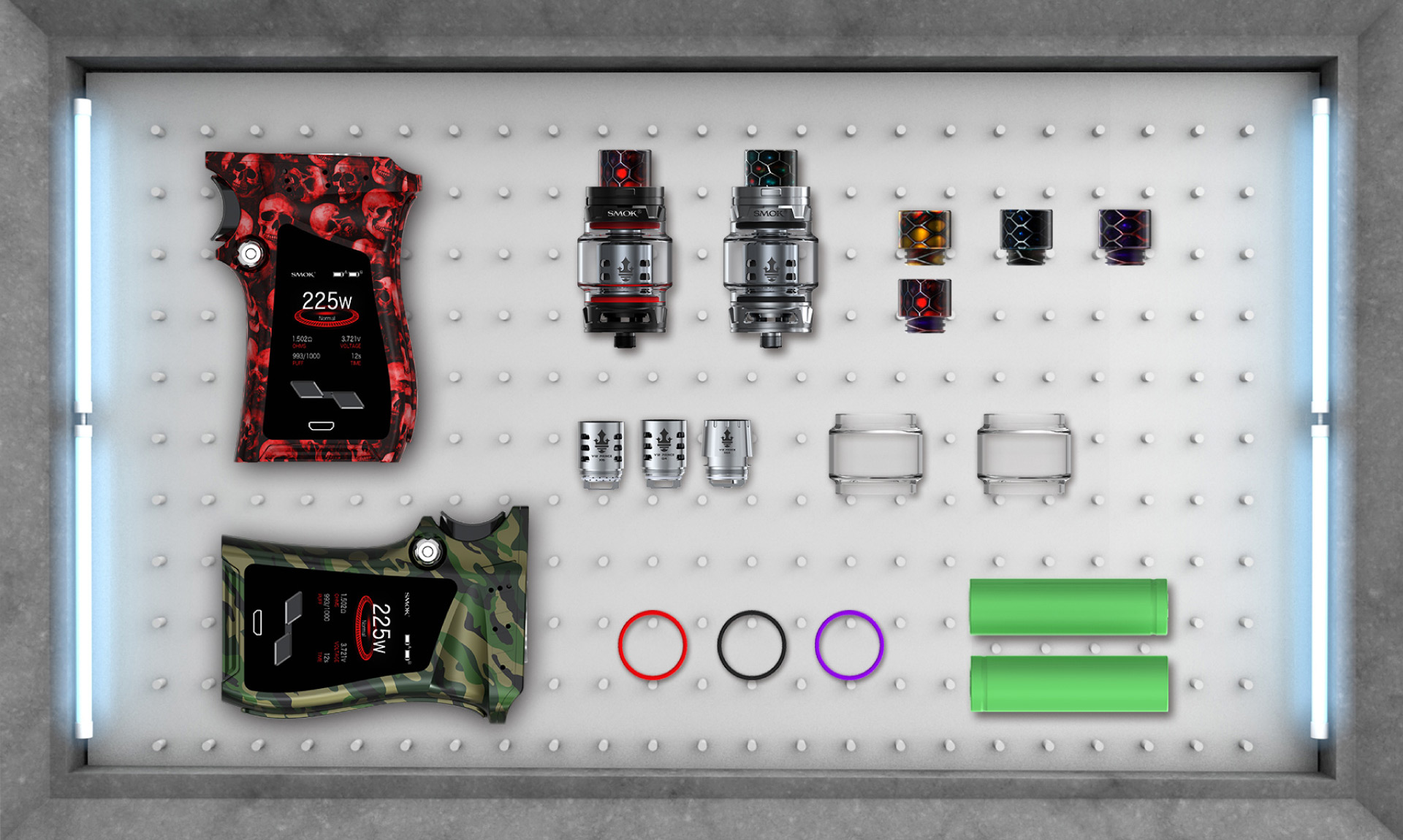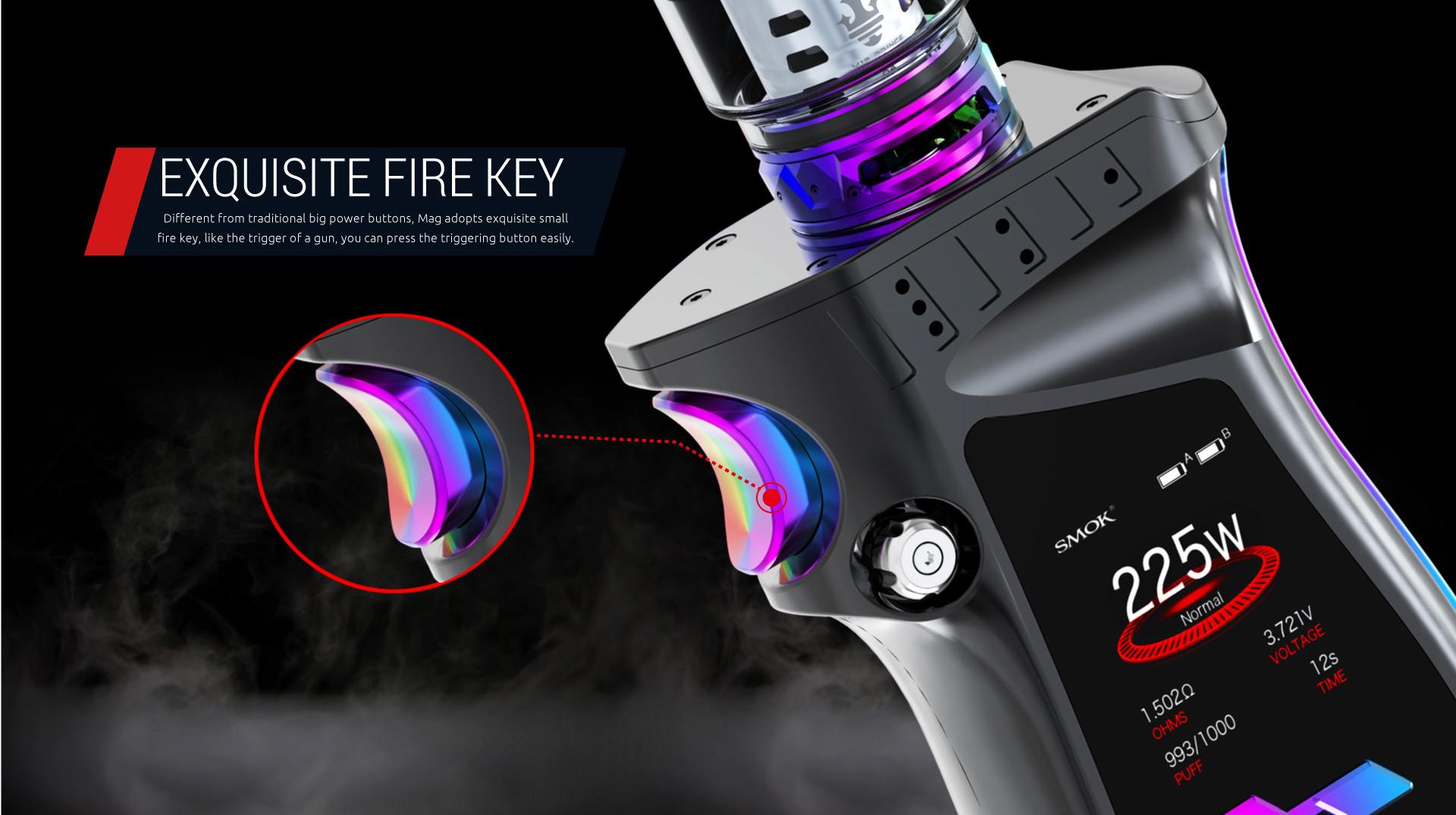 225W OUTPUT
The max output power of Mag is 225W, and there are three modes for you to choose from.
Temp Mode can enhance consistency and taste of every puff. Watt Mode is perfect for cloud chasing. Memory Mode can be your intelligent partner.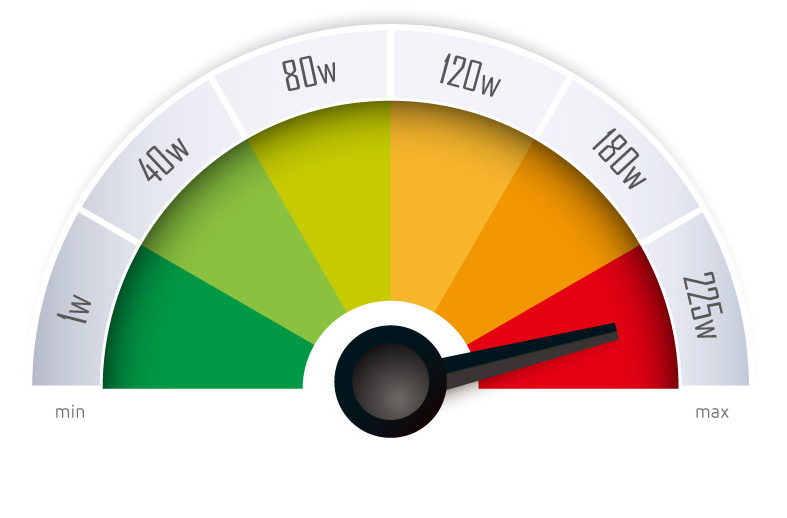 HD USER INTERFACE
Mag adopts high-definition OLED screen. It can show you specific vape data in a clear way,
such as VW/TC MODE, vaping effect, voltage, battery life, resistance value etc.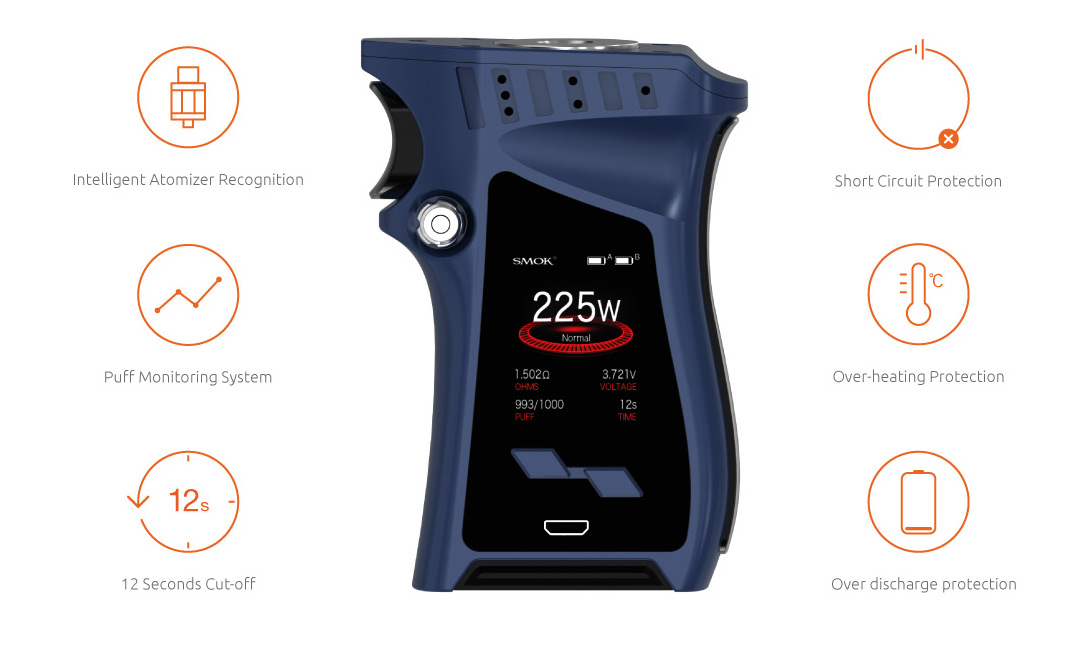 3 MODES AVAILABLE
There are 3 modes for you: VW mode, TC mode (Ti, Ni, SS) and MEMORY mode.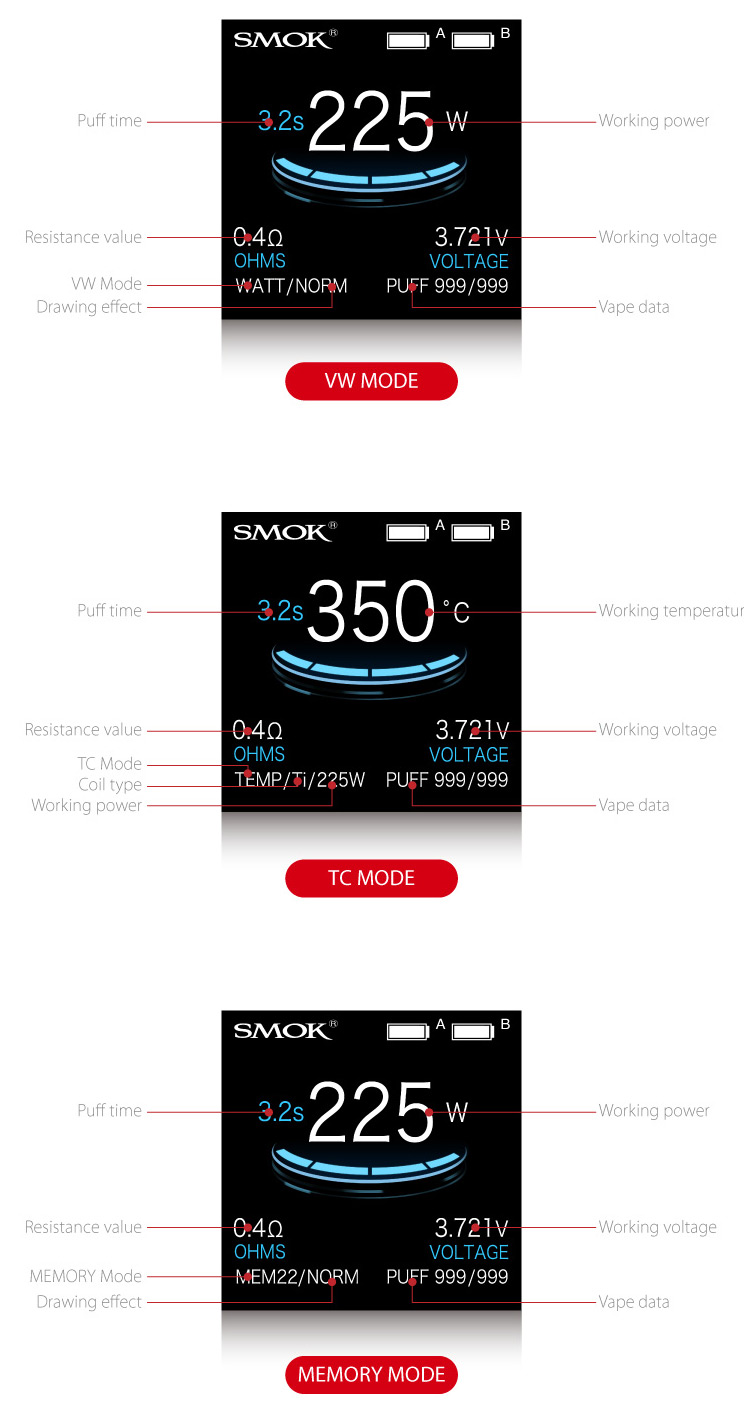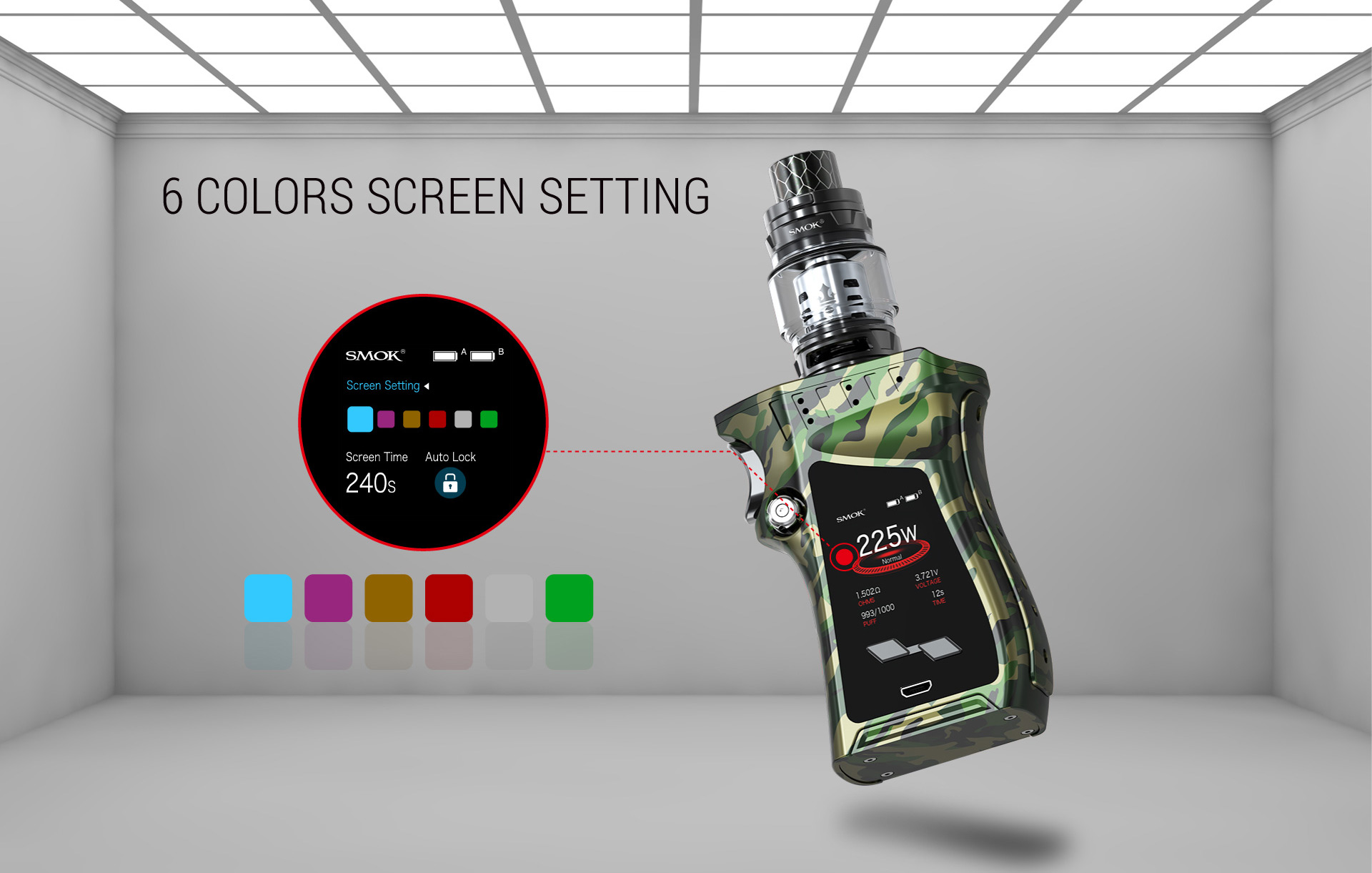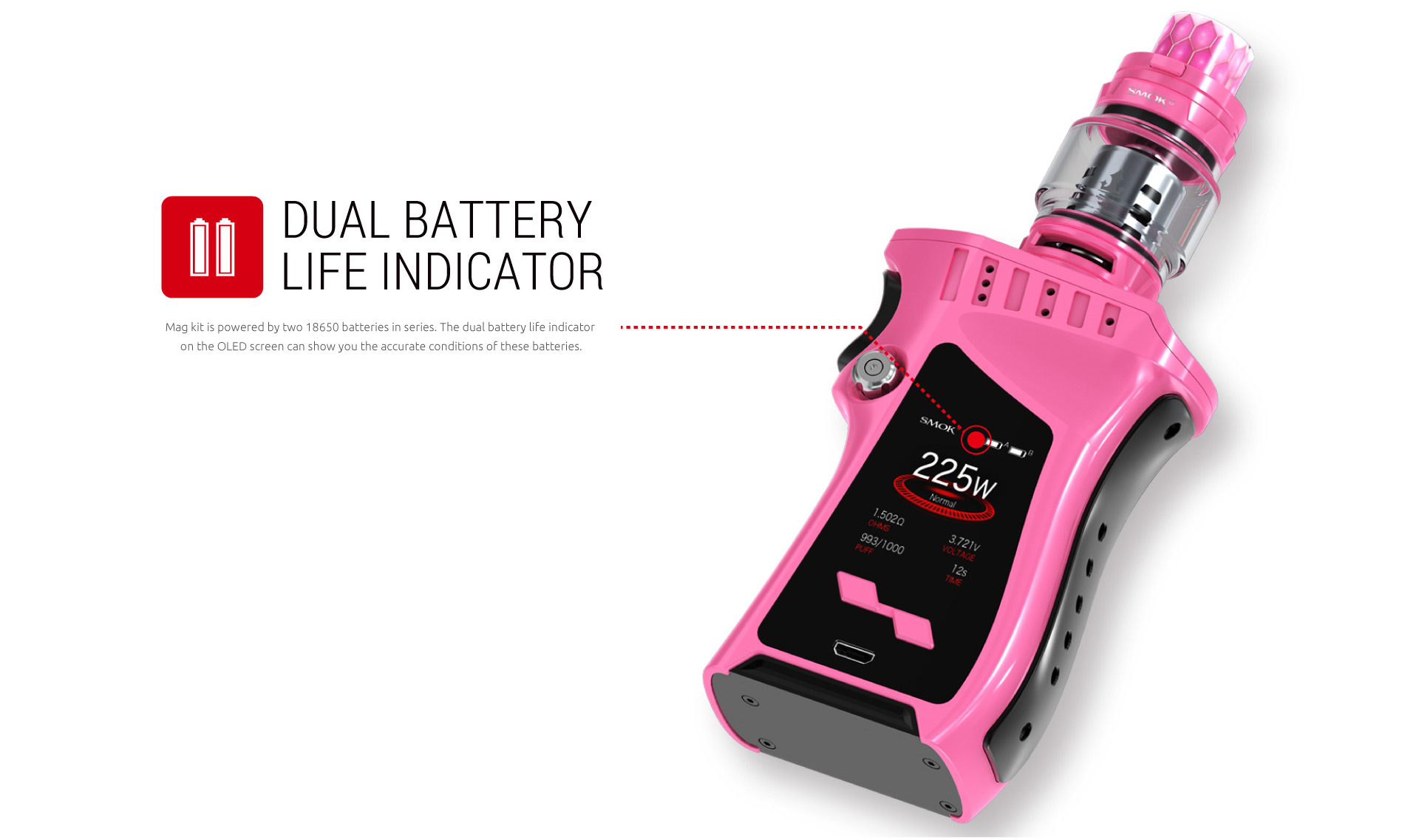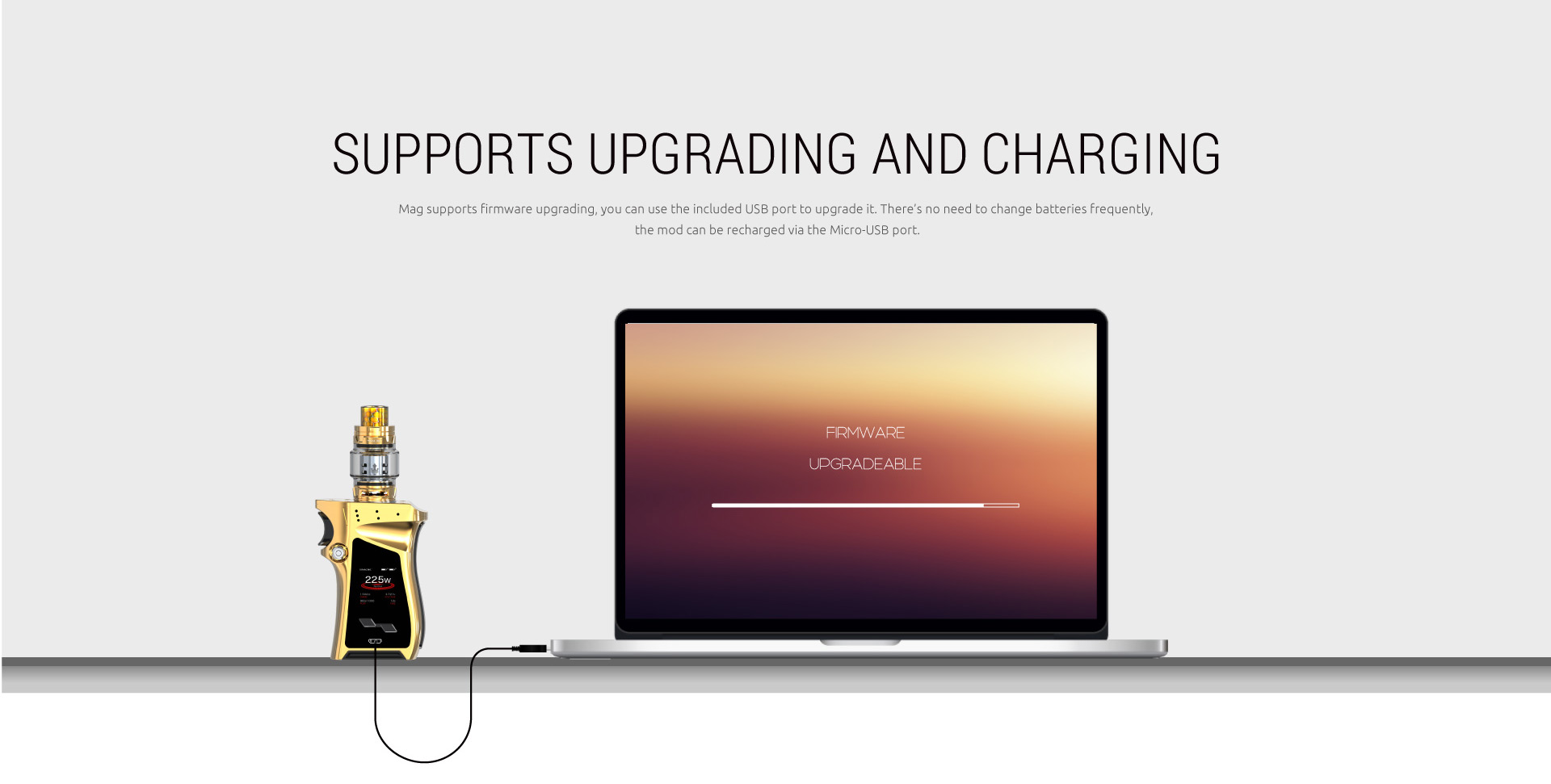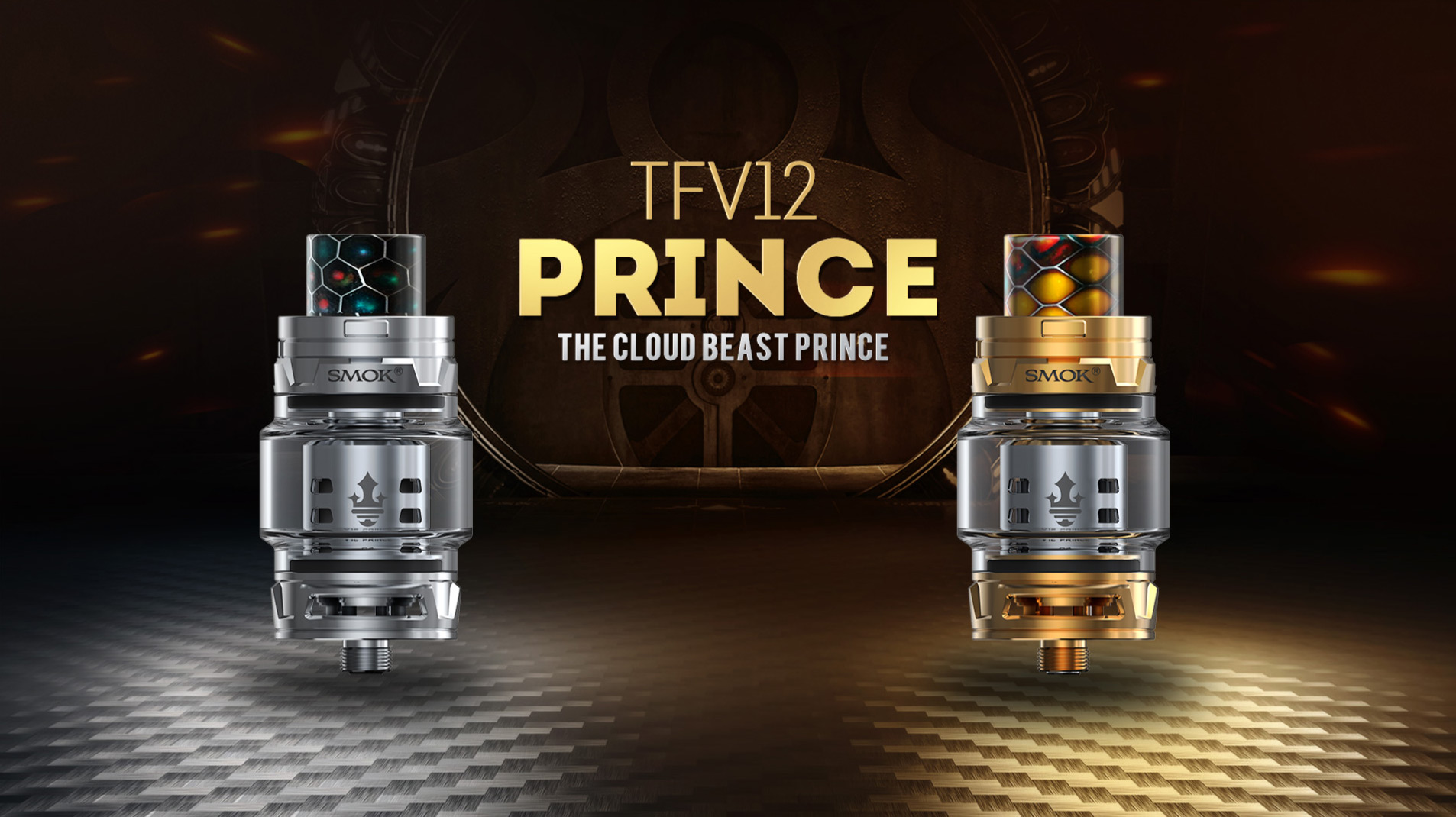 TFV12 PRINCE CORES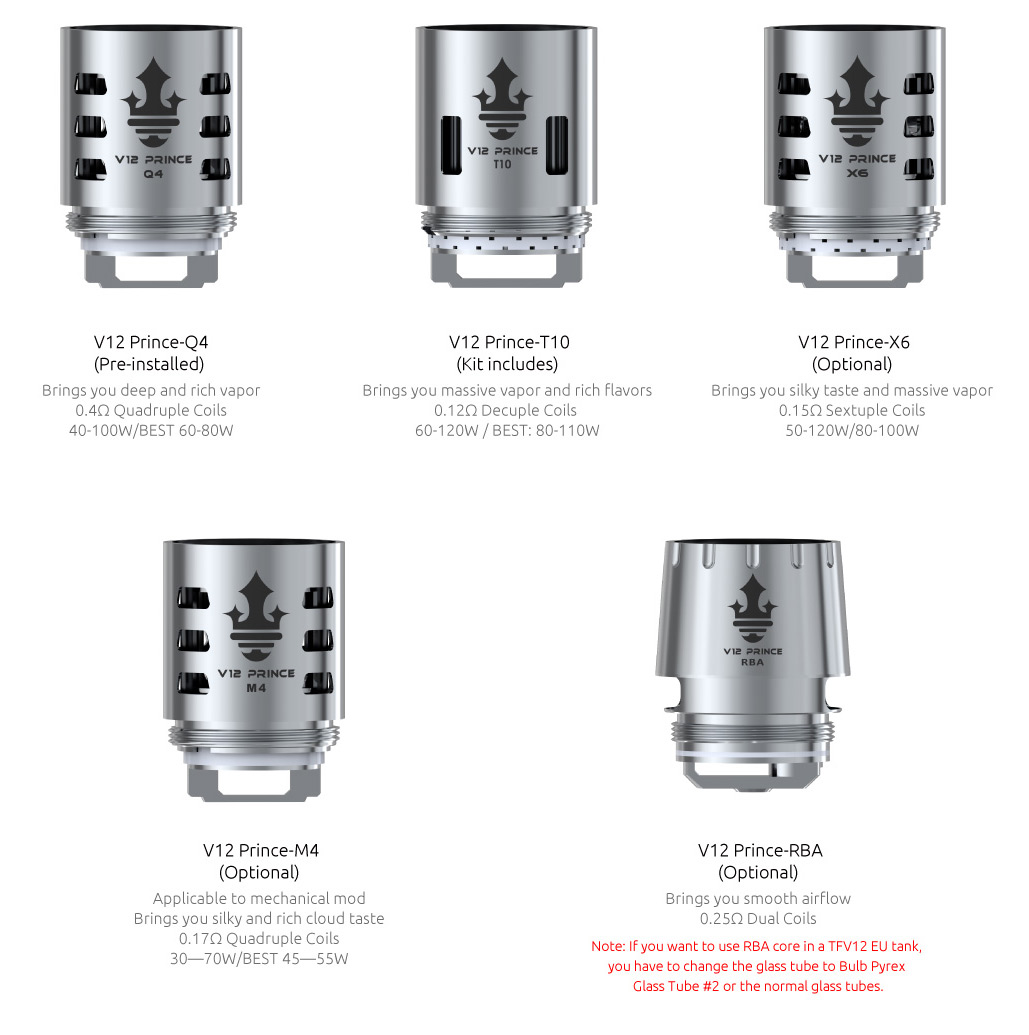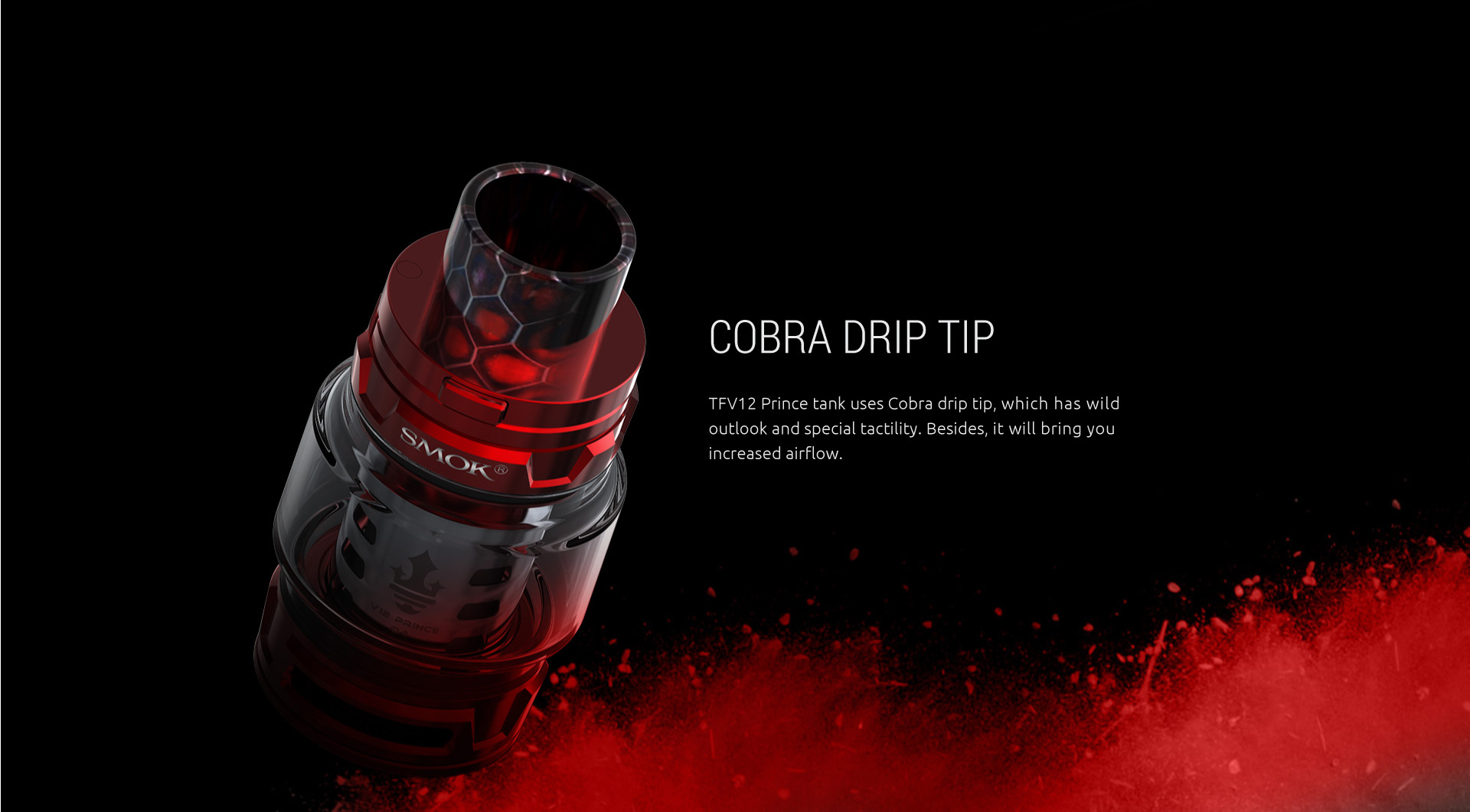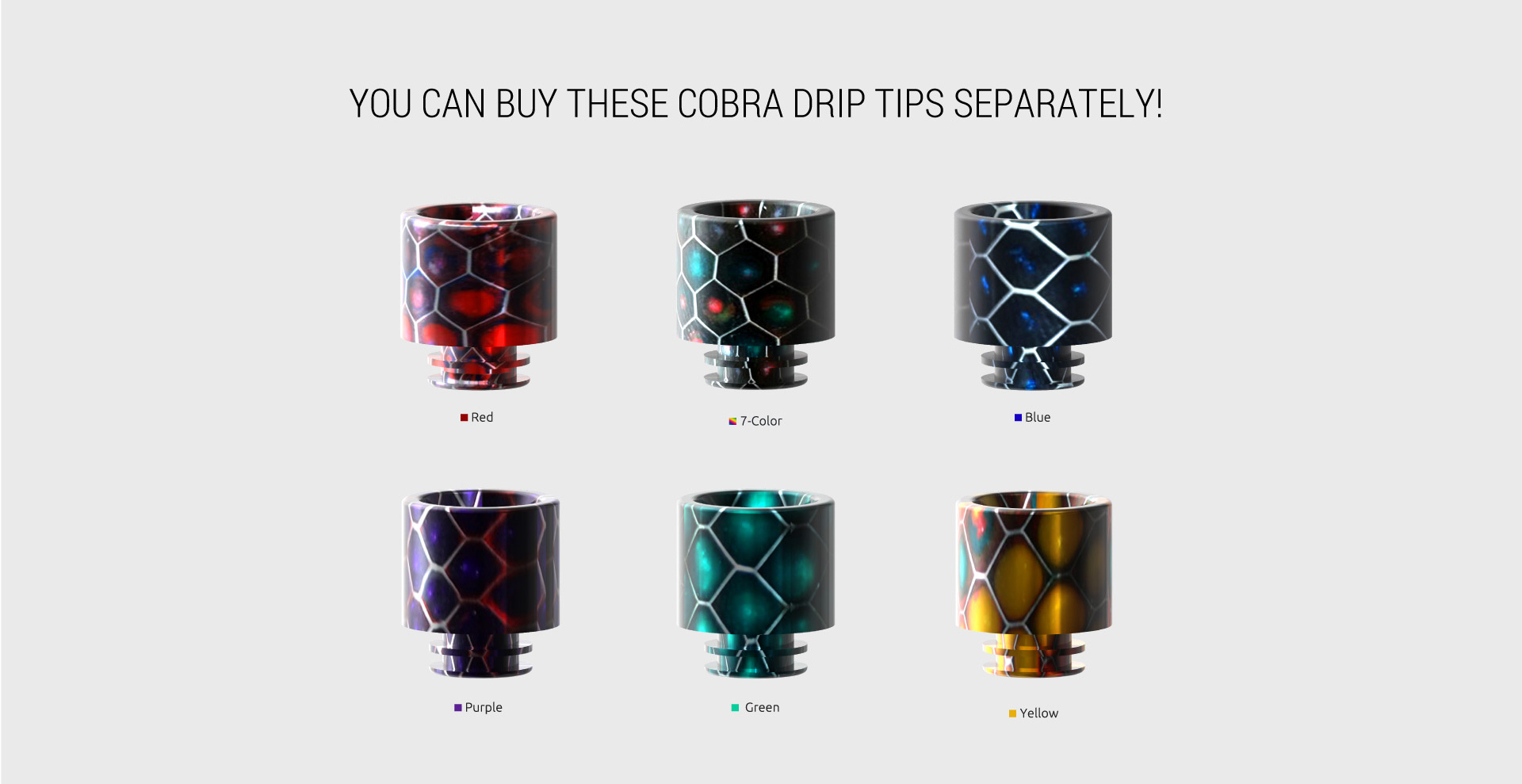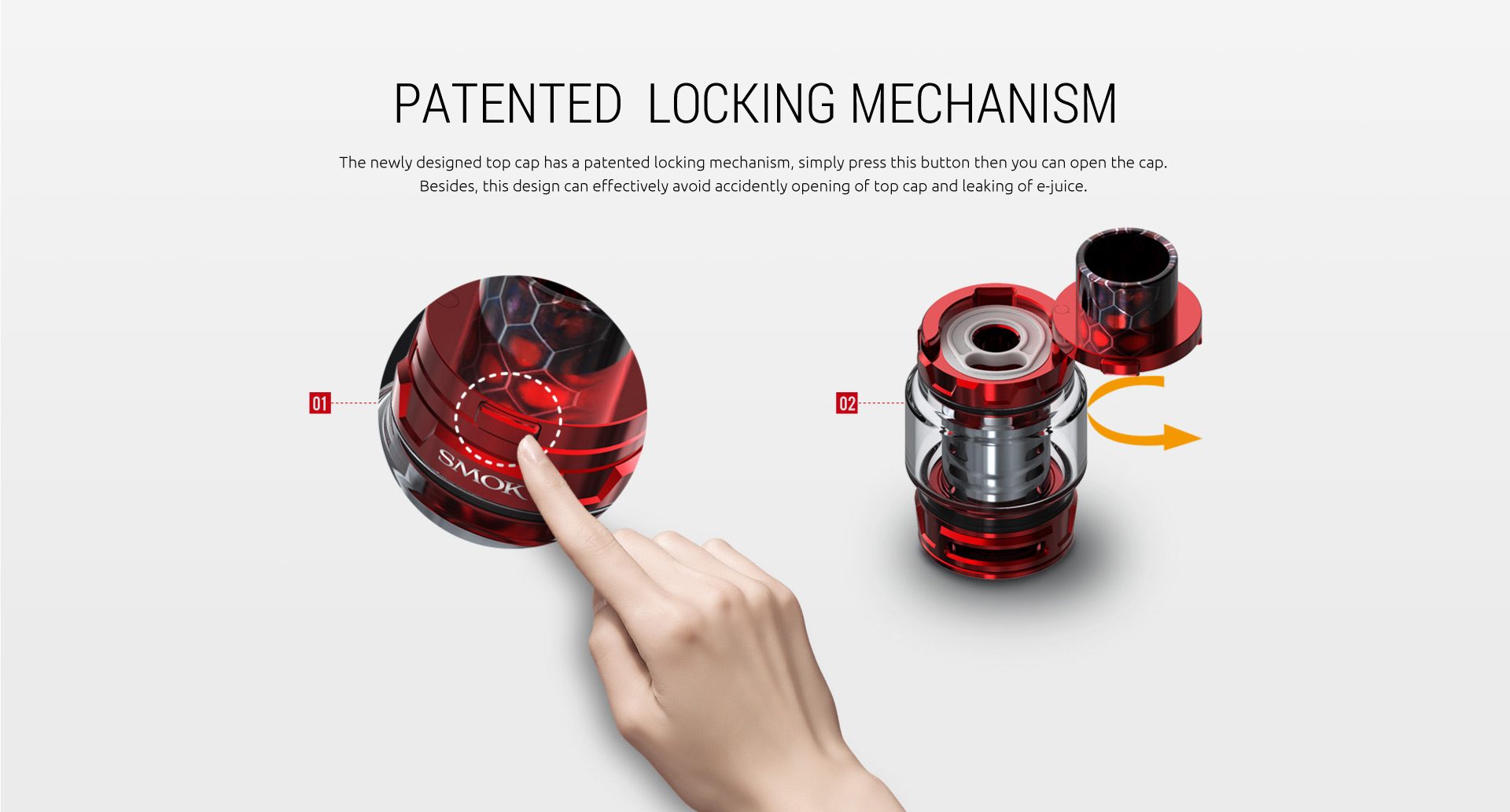 TOP REFILL SYSTEM
Top rotary refill makes filling a easy thing. Leak proof slot can significantly solve leaking problem.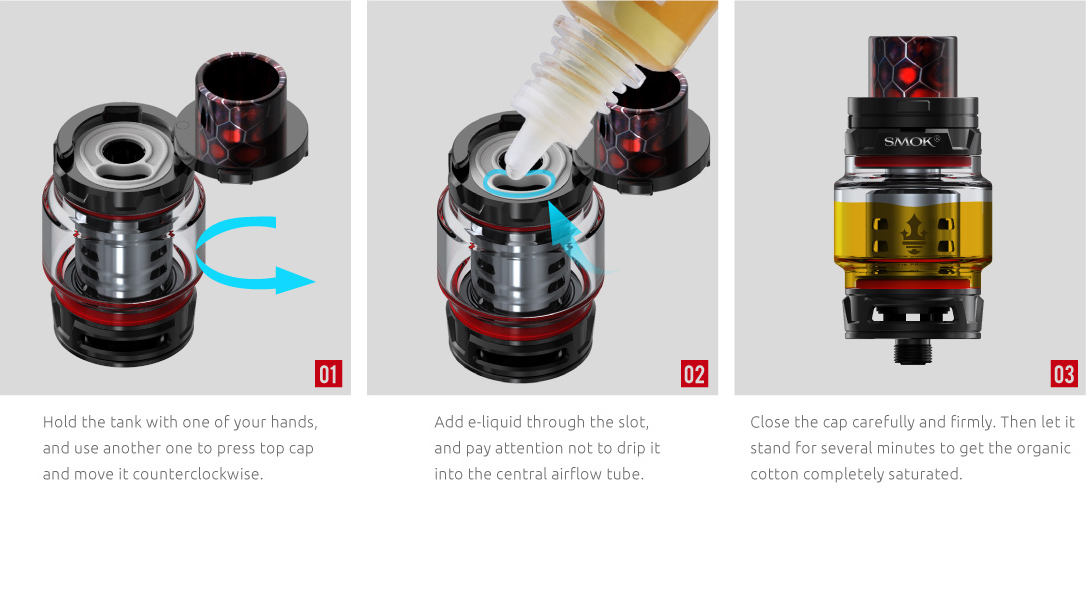 HOW TO BUILD THE RBA