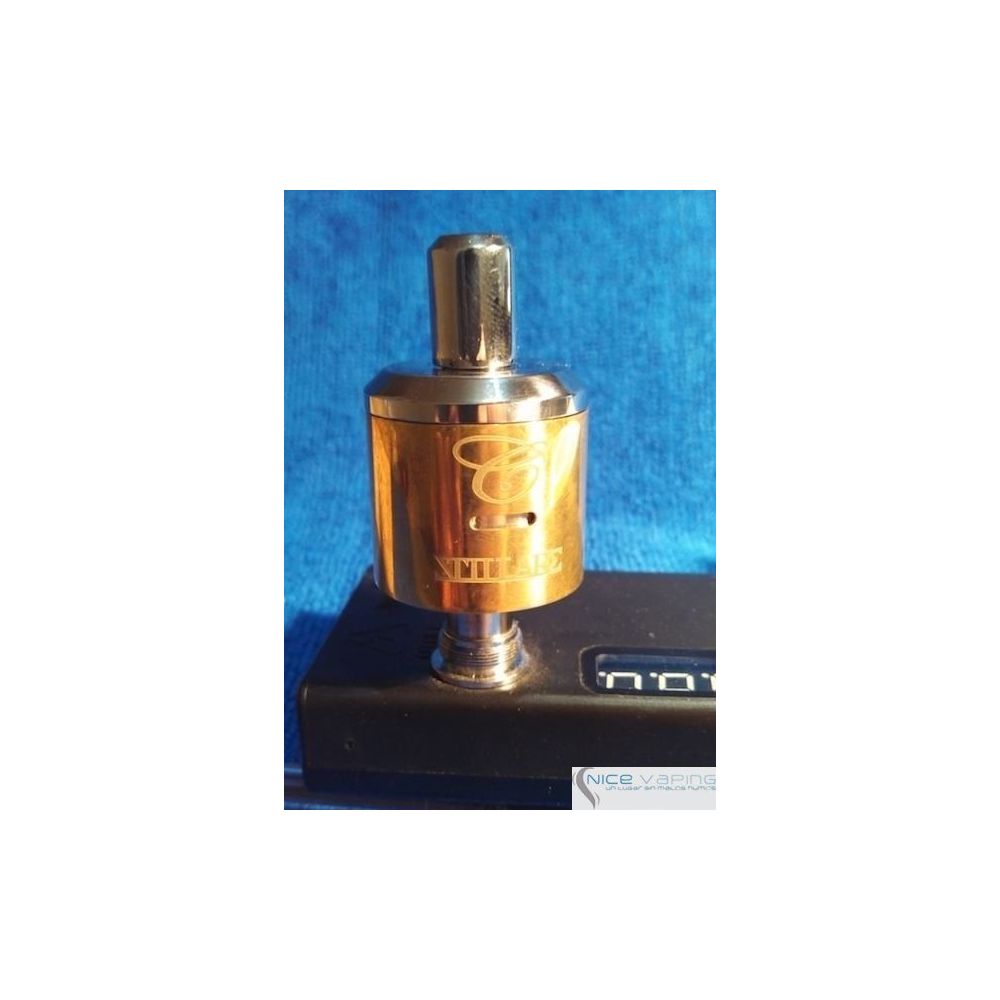 View larger
Stillare Brass & SS RDA 26650
Stillare Brass -WOStil26650
New product
Warning: Last items in stock!
Availability date:
By buying this product you can collect up to 38 loyalty points. Your cart will total 38 loyalty points that can be converted into a voucher of MXN $ 7.60.
More info
The Stillare is sure to please. With its copper plated posts ad adjustable airflow, this will look great on any 26650 mod. Here's to making clouds with the new 26650 Stillaire.
Product Specs:
· 28.5mm Diameter
· Gold plated posts
· Gold plated screws
· Adjustable cyclops style airflow
· Engraved
· Serialized
Important Note:
Rebuildable atomizer coils and wicks have known risks.

Rebuildables are for experts, not average or beginner vapers with no multimeter or knowledge of how to use a meter, or when a meter must be used, or how electronic devices work. These materials cannot safely be used by the inexperienced or those without basic knowledge of electronics.

This is because:
1. A rebuildable coil/wick MUST be tested carefully with a meter before it is used.
2. If it is not tested it is entirely the risk of the user.
3. Faulty wicks/coils WILL blow electronic devices.
4. New coil/wick units must be tested and then used first on a strong basic electrical APV that has short circuit protection.
5. No new coil/wick assembly should be used on an electronic device until known to be safe.
6. These items destroy electronic devices if faulty. This is a known issue.

Note: Please rinse out this unit completely before use to remove any left over shavings from the manufacturing process.