iStick 50W (4400mAh)
Product Introduction:
iStick 50W is a super upgraded version based on iStick series batteries. Powerful vapor can be generated due to the expanded range of output voltage(2V-10V)/ wattage(5W-50W) with 4400 mAh battery capacity. It retains strong spring connector and wear-resistant stainless steel thread. Moreover, the additional temperature alarm function makes it high-safety even in strong vaping. Great feeling when you hold it because of its size and the rounded edges, while side charging port is also a plus.

Standard configuration :
1× iStick 50W 1× eGo Threading Connector 1× USB Cable
1× Manual 1× 1A Wall Adaptor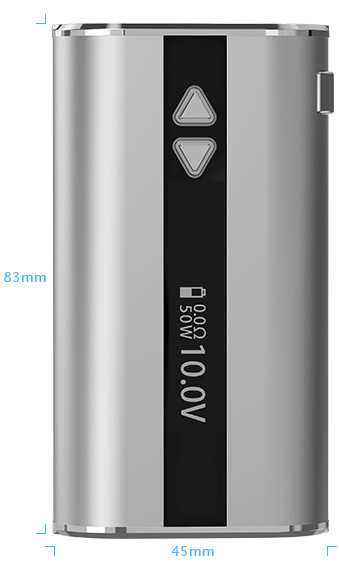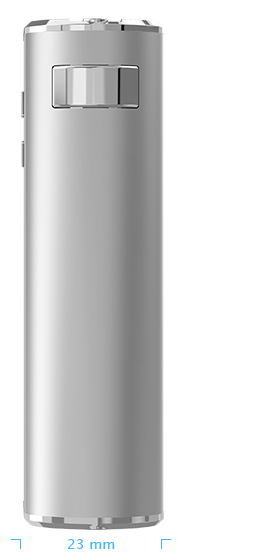 Parameter:
Size: 23.0mm * 45.0 mm * 83.0mm
Color: black, sliver, red, blue
Capacity: 4400mAh
Thread Type: 510 Thread
Rated output voltage: 2.0V-10.0V
Rated output wattage: 5W-50W
Rated resistance range: 0.2Ω-5Ω
Features:
1.Expanded Working Range and Larger Battery Capcacity: iStick 50W has a greater progress in working range (voltage: 2V-10V; Wattage: 5W-50W) and battery capacity(4400mAh).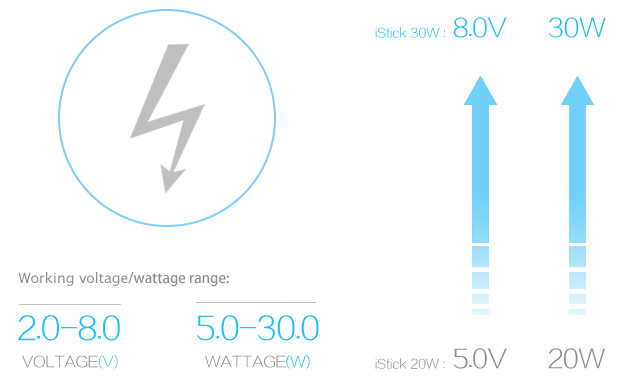 2.Temperature Alarm function: If the temperature of device is over 70℃, the output will shut off automatically and the screen will reflect "Temp Protection" for 5 seconds.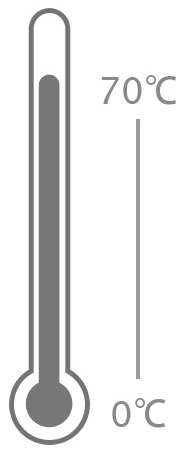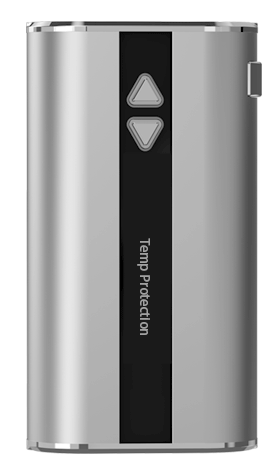 3.Spring Connector and Stainless Steel Thread: The spring connection base ensures its high adaptability. The connecting thread is made of stainless steel which makes it more hard-wearing.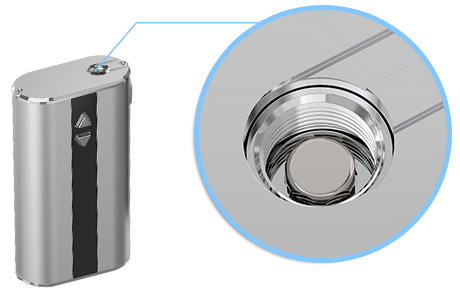 4.Side Charging Port: The USB charging port is on the side of battery which will bring you more convenience.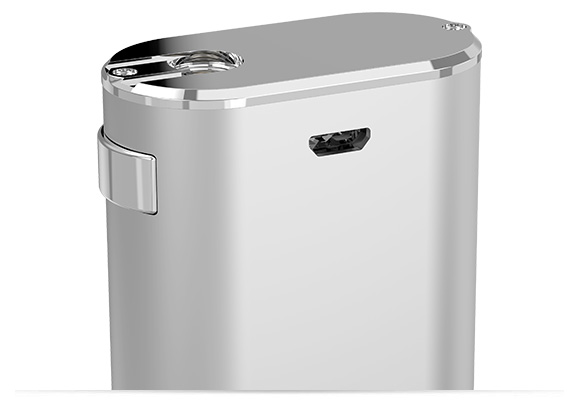 5.Inherit Advantages of iStick Series: OLED display, adjustable voltage/wattage and arrow button lock function.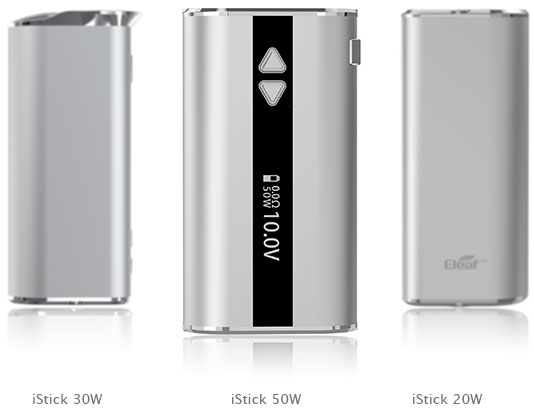 How to charge?
iStick 50W can be charged through USB port near the top of battery. It will take 5 hours to charge the battery via 1A wall adaptor.