40W Output Wattage and 2300mAh Battery Capacity:
Presa can handle up to 40 watts/10 volts. It has a 2300mAh battery capacity.
Temperature Protection Feature:
Once the temperature of the device is over 70℃, the output will shut off automatically and the screen will display "Temp Protection" for 5 seconds. During this time, the battery will cool, which is safer for users.
510 Spring Loaded Connector:
The spring connection base ensures high adaptability and durability for you to connect different atomizers with Presa.

How to charge
The Presa is charged via a USB port. It will take about 3-3.5 hours to fully charge the battery with 1A charger.
The battery power symbol on the OLED screen will flash slowly during charging. The battery power symbol will turn off when the battery is fully charged.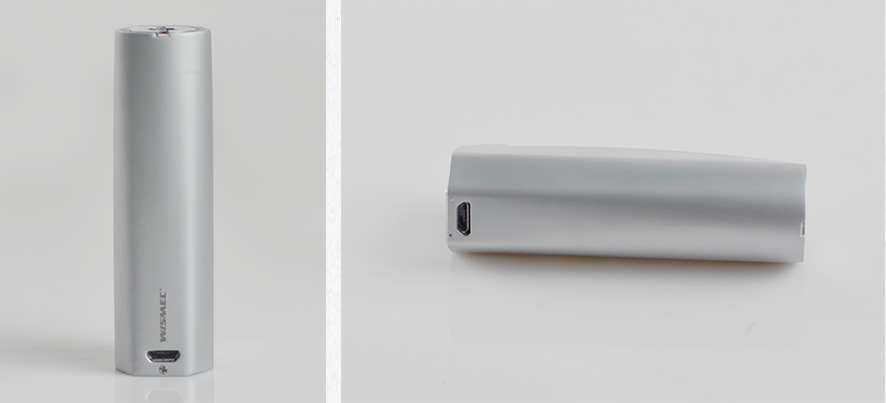 Recommends:
Amor is the best matching for Presa. It is made of stainless steel and could support 1.0ohm/0.5 ohm atomizer head. The specially designed frosted glass tube produces hazy beauty and enables you to view liquid level at ease. The combination of both will bring you unexpected vaping experience.