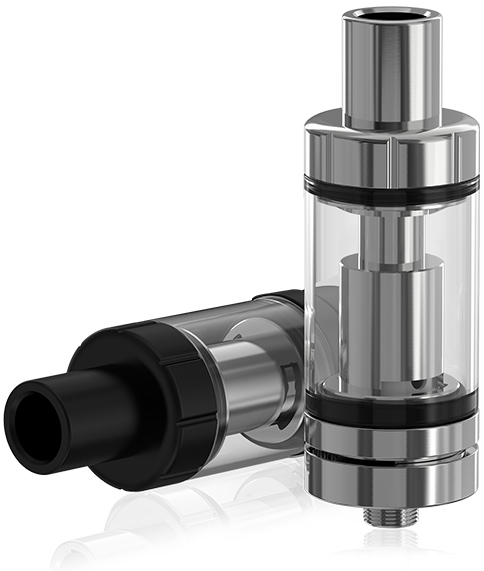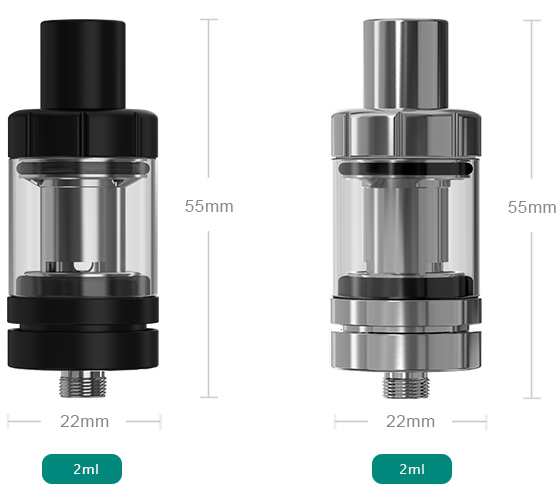 Parameter:
For MELO III Mini:
Length: 55mm
Diameter: 22mm
Capacity: 2ml
Thread type: 510 thread
Material: 304 stainless steel
Color: silver, black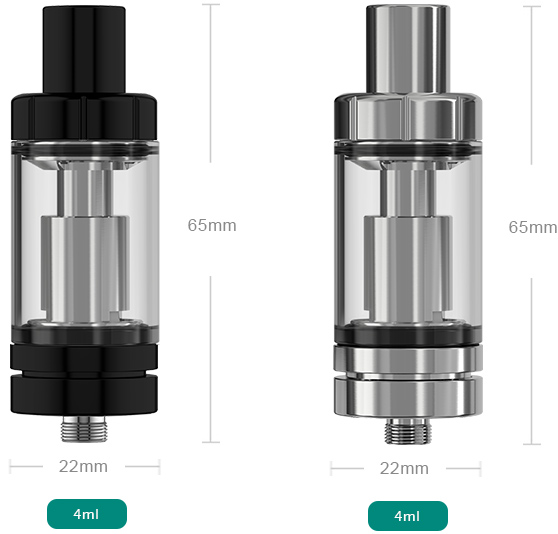 Parameter:
For MELO III
Length: 65mm
Diameter: 22mm
Capacity: 4ml
Thread type: 510 thread
Material: 304 stainless steel
Color: silver, black
Features:
1. Top E-liquid Filling: The e-liquid can easily be refilled by removing the top cap only.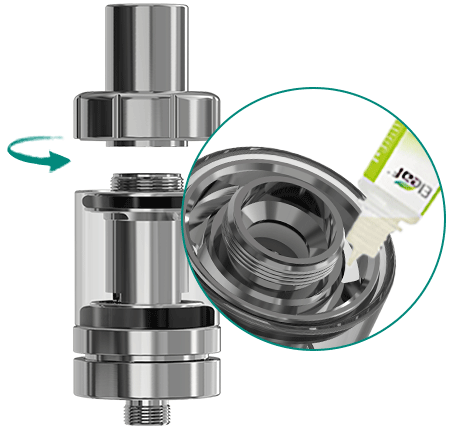 Note:
1. Please don't add e-liquid into the air pipe.
2. Please don't overfill and make sure the e-liquid level is between 10%-90%.
3. Please first drip a few drops of e-liquid directly into the wick of the coil to make it fully saturated before first use.

2. Invisible Airflow Control:This new design of the invisible airflow control is also a plus to the fashionable appearance of MELO III/MELO III Mini.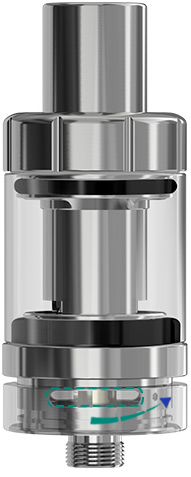 3. Detachable Structure:All the parts of MELO III/MELO III Mini can be detached, bringing more convenience in maintenance.

4. Two Choices of E-liquid Capacity:
The MELO III comes with a e-liquid capacity of 4ml and the tiny MELO III Mini has a e-liquid capacity of 2ml.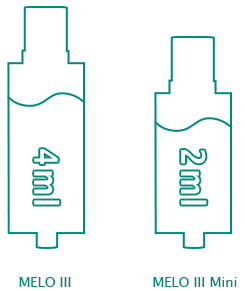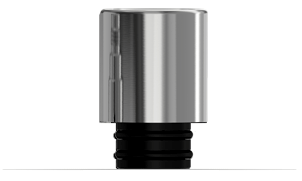 5. Heat-insulated Metal Mouthpiece:
The metal mouthpiece packs with excellent characteristic of heat insulation.
Standard Configuration:
| | | | |
| --- | --- | --- | --- |
| | 1×MELO III/MELO III Mini Atomizer | 1×EC 0.3ohm Head | 1×EC 0.5ohm Head |
| | 4×Seal Ring | 1×User Manual | |

Recommended Match: MELO III Mini & iStick Pico
The iStick Pico fits the MELO III Mini perfectly both in appearance and performance.