SMOKTech Stick AIO All-in-One Starter Kit

The SMOKTech Stick AIO Starter Kit is an ultra portable all-in-one starter kit designed for both beginner and veteran vapers. The Stick AIO features a slim 22mm diameter body with a built-in 1600mAh battery and a built-in 2ml e-Liquid capacity. The Stick AIO features a simple one button design and is easily refilled using the convenient top fill rotary design. The Stick AIO features a leak resistant glass cup design to help minimize leaking issues. This starter kit utilizes SMOK Stick AIO dual coil atomizer heads which provide great clouds and smooth airflow. Four wicking holes have been added to the atomizer head for improved and balanced wicking. The Stick AIO may be charged via the included micro USB cable.

Quick Links:
Our Premium e-Liquid
Replacement Atomizer Heads

Features and Specs for SMOK Stick AIO Battery:


Dimensions: 4-1/2" x 7/8" (Including Drip Tip)
510 Threaded
22mm Diameter
Built-in 1600mAh Battery
Built-in 2ml e-Liquid Capacity
Direct Output Voltage
Top Fill Rotary Design
Simple One Button Design
Intelligent Battery Life Indicator
Leak Resistant Cup Design
Stainless Steel Construction
Utilizes SMOK Stick AIO Dual Coil Atomizer Heads for Variable Wattage
Four Improved and Balanced e-Liquid Wicking Holes
Massive Clouds and Smooth Airflow
Includes (2) Stick AIO Dual Coil 0.23ohm Atomizer Heads (25 - 45W)
Micro USB Charging Port
8 Second Cut-off Timer
Low Resistance Protection
Short Circuit Protection
Low Voltage Protection
STICK AIO—IN YOUR POCKET
Stick AIO adopts pen style design with leak-proof built-in glass tank. Top rotary cap is convenient to
refill, 1600mAh battery capacity provides long run time, and the combination of intelligent LED
indicator and multiple protections ensures the safety to use. Stick AIO——excellent design and
performance for you. Innovation keeps changing the vaping experience!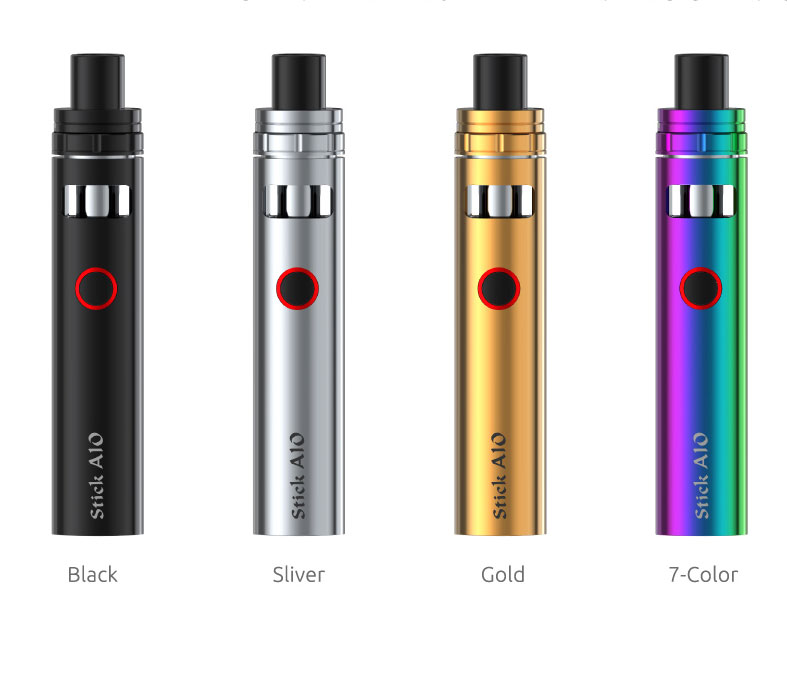 SPECIFICATIONS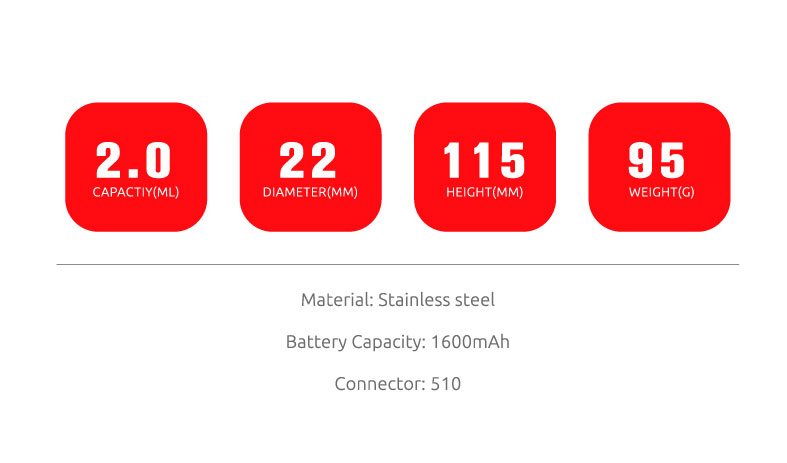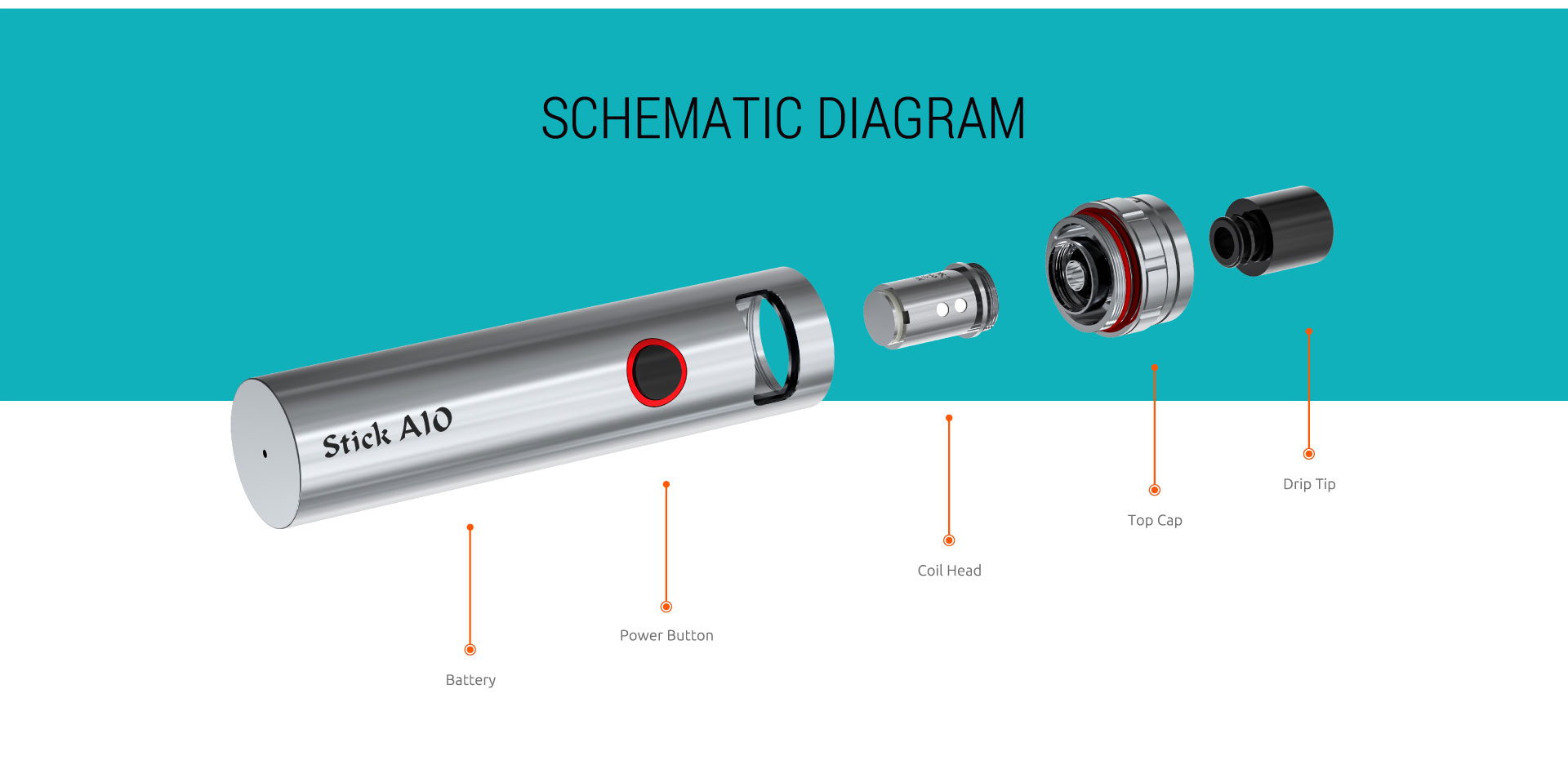 THE KIT INCLUDES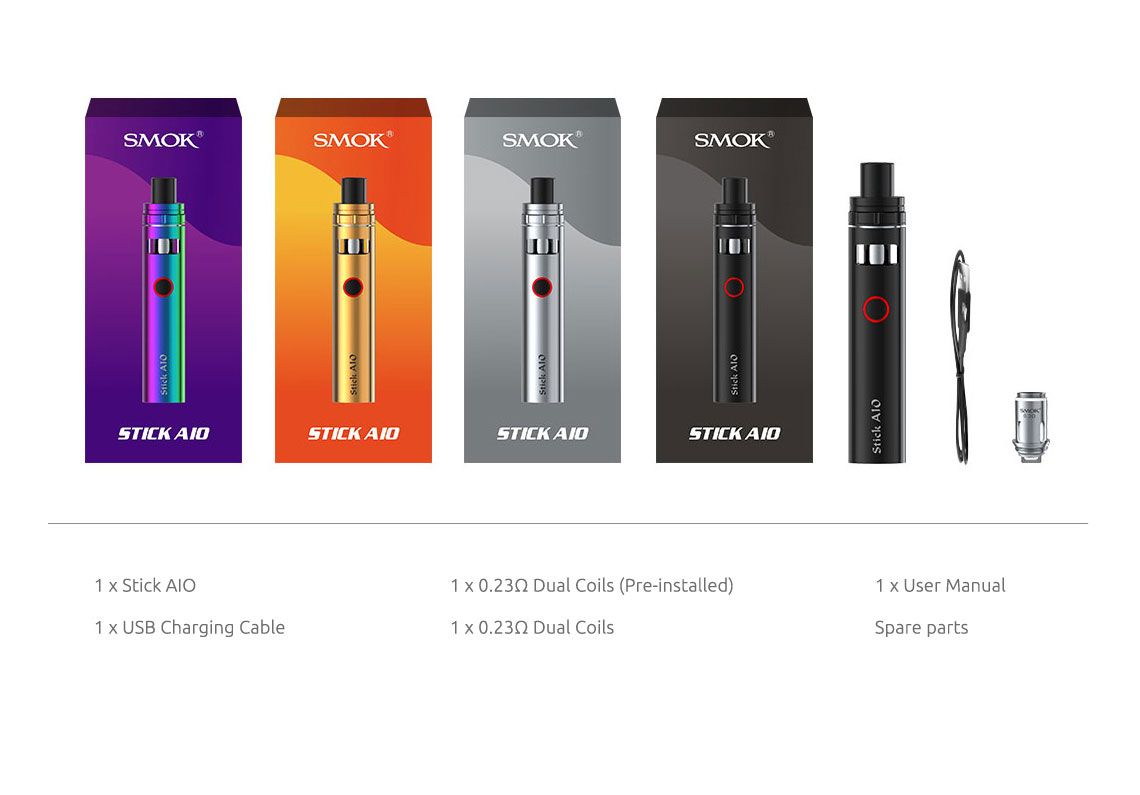 COILS INTRODUCTION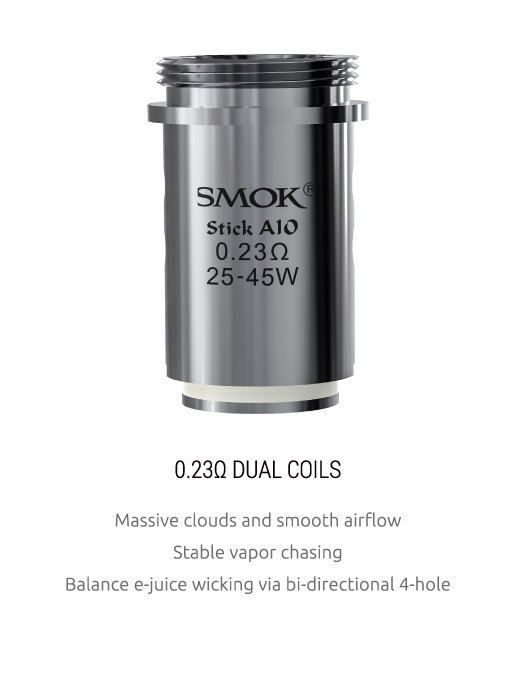 IMPROVED E-JUICE WICKING
HOLES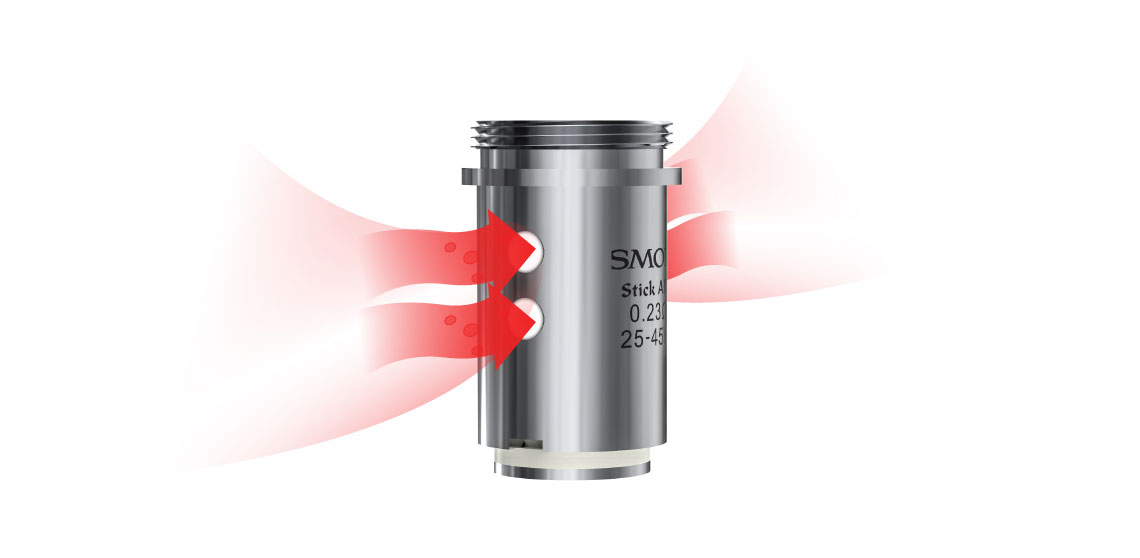 BUILT-IN 1600MAH BATTERY
With a built-in 1600mAh battery capacity and safety output, Stick AIO can be charged via the Micro-
USB port easily and allows you enjoy vaping freely.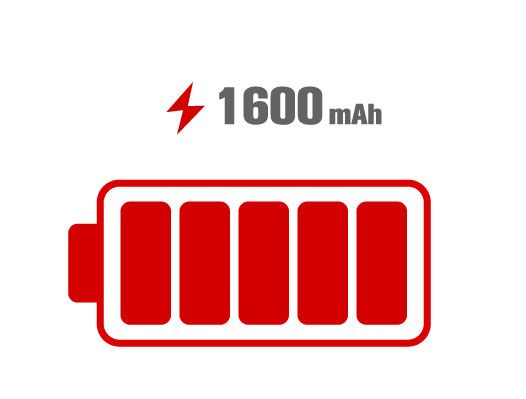 ONE BUTTON FOR ALL
Power on/power off the battery or enjoy vaping can be finished by holding the Power Button.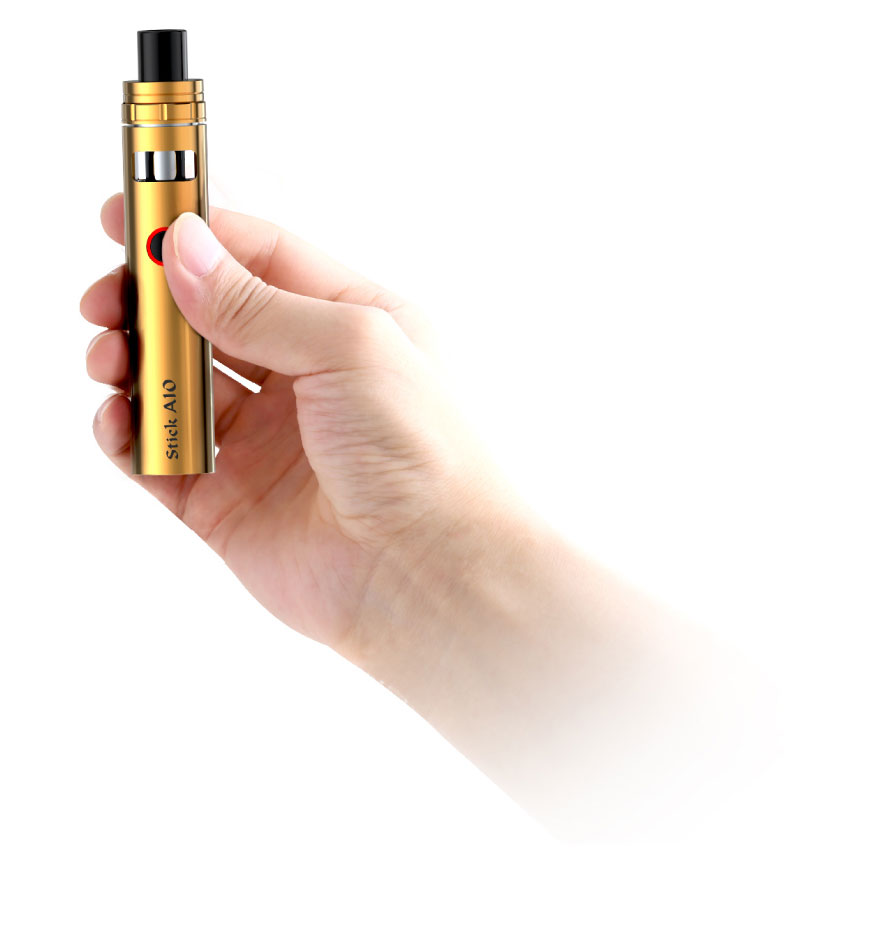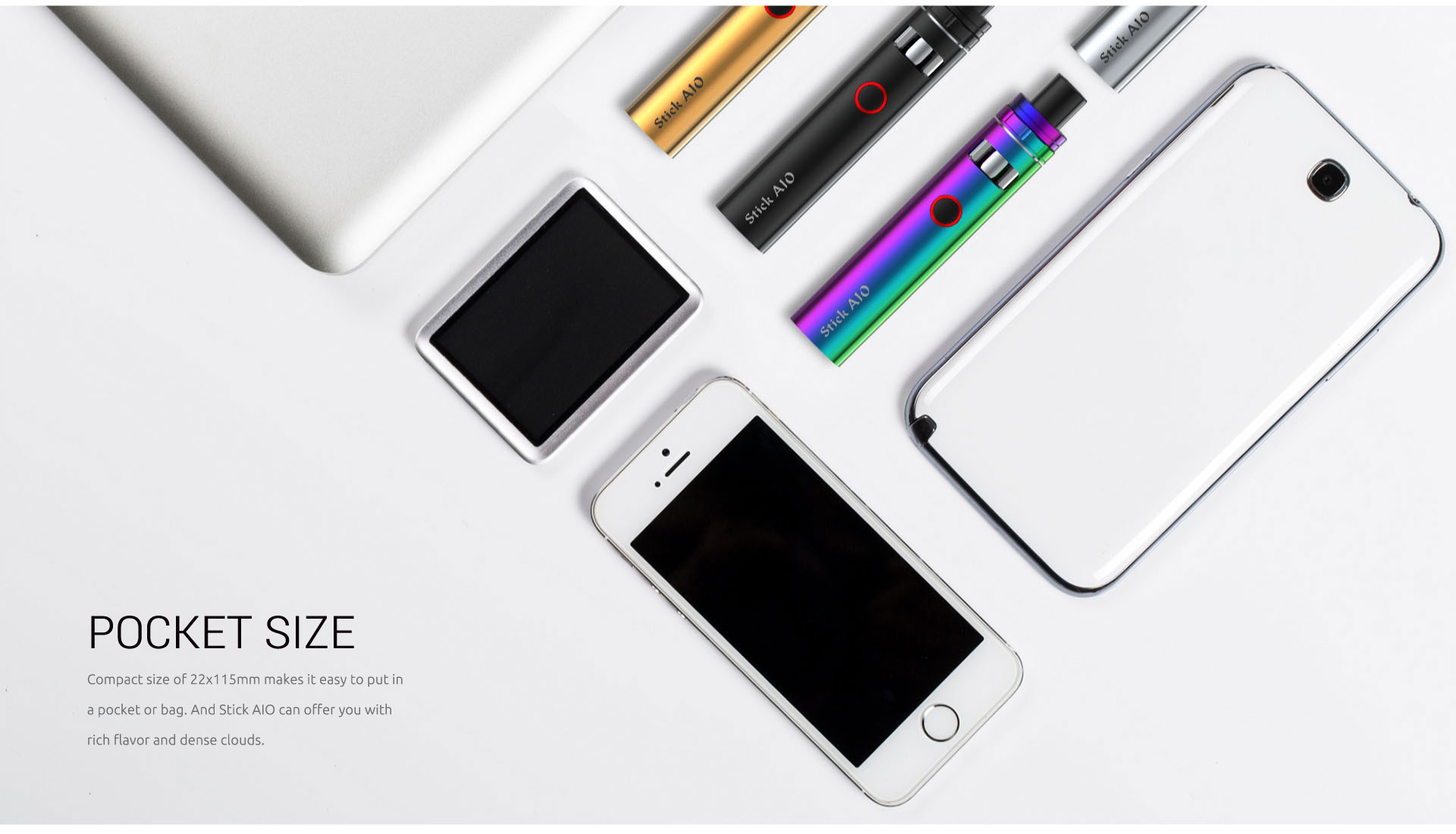 MULTIPLE AUTOMATIC-
PROTECTIONS
There are multiple protections, such as: 8 seconds protection, low resistance protection, short circuit
protection, and low voltage protection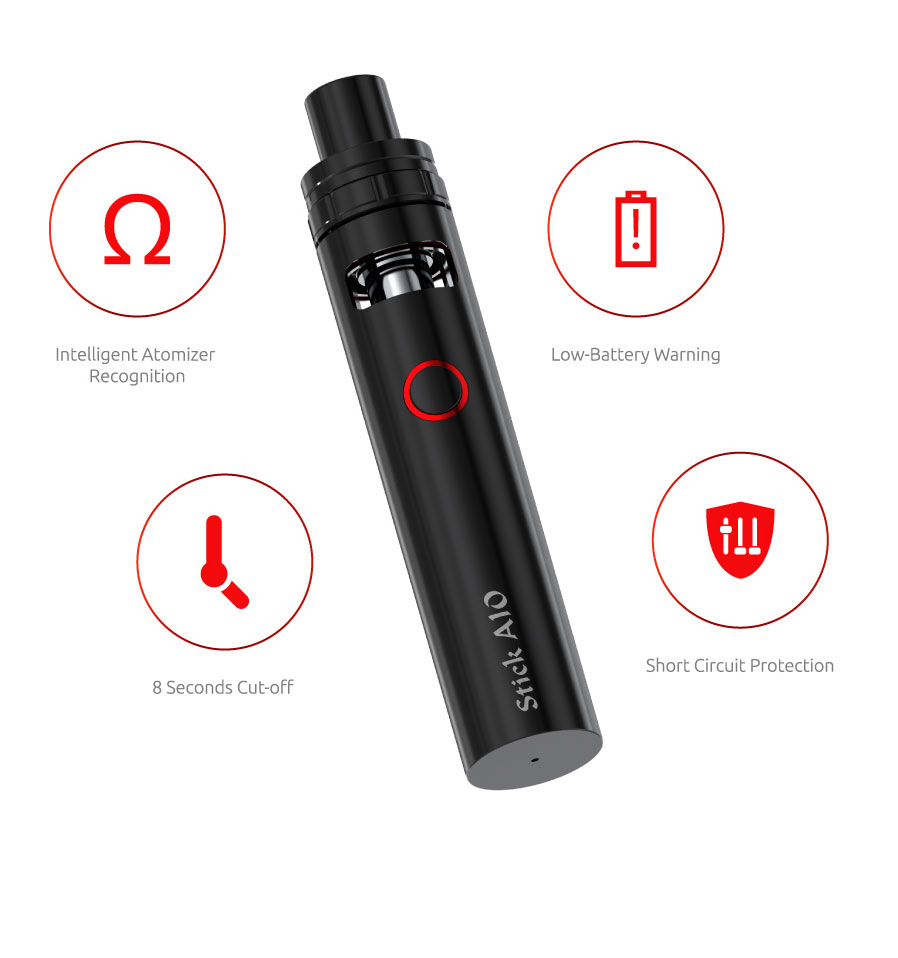 INTELLIGENT BATTERY LIFE
INDICATOR
The intelligent battery indicator of Stick AIO will show clear prompts. The battery life indicator will
blink 4 times each time you take a puff. When it blinks fast with 15 times, it indicates that the voltage
is lower than 3.3V, please charge.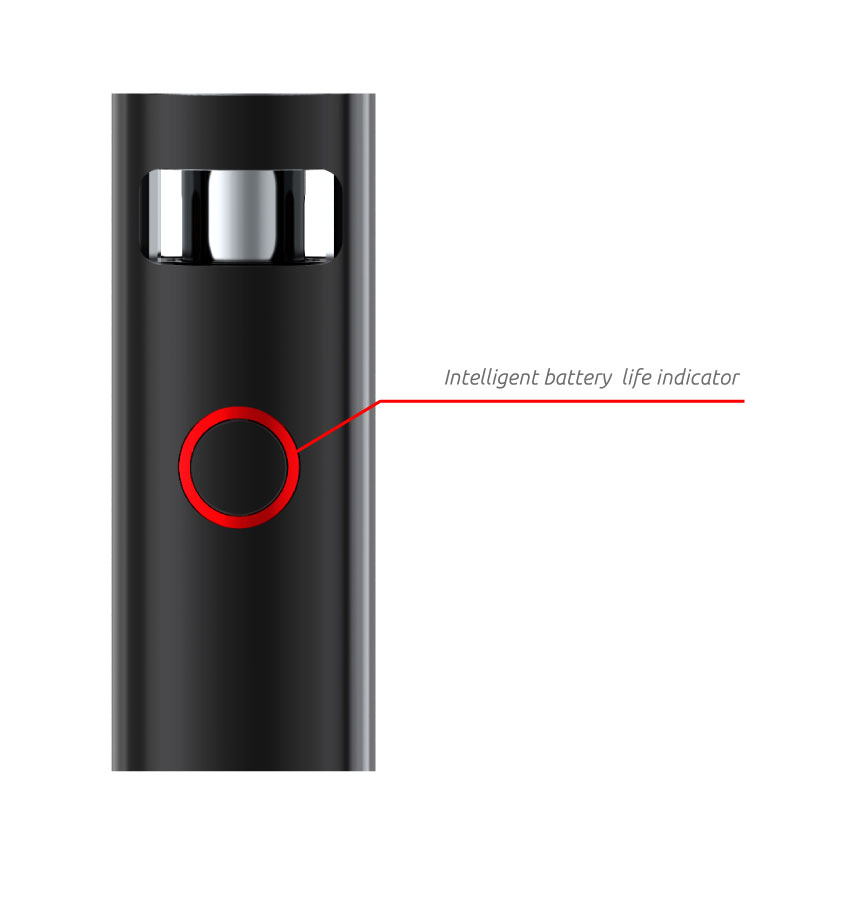 TOP-CAP FILLING DESIGN