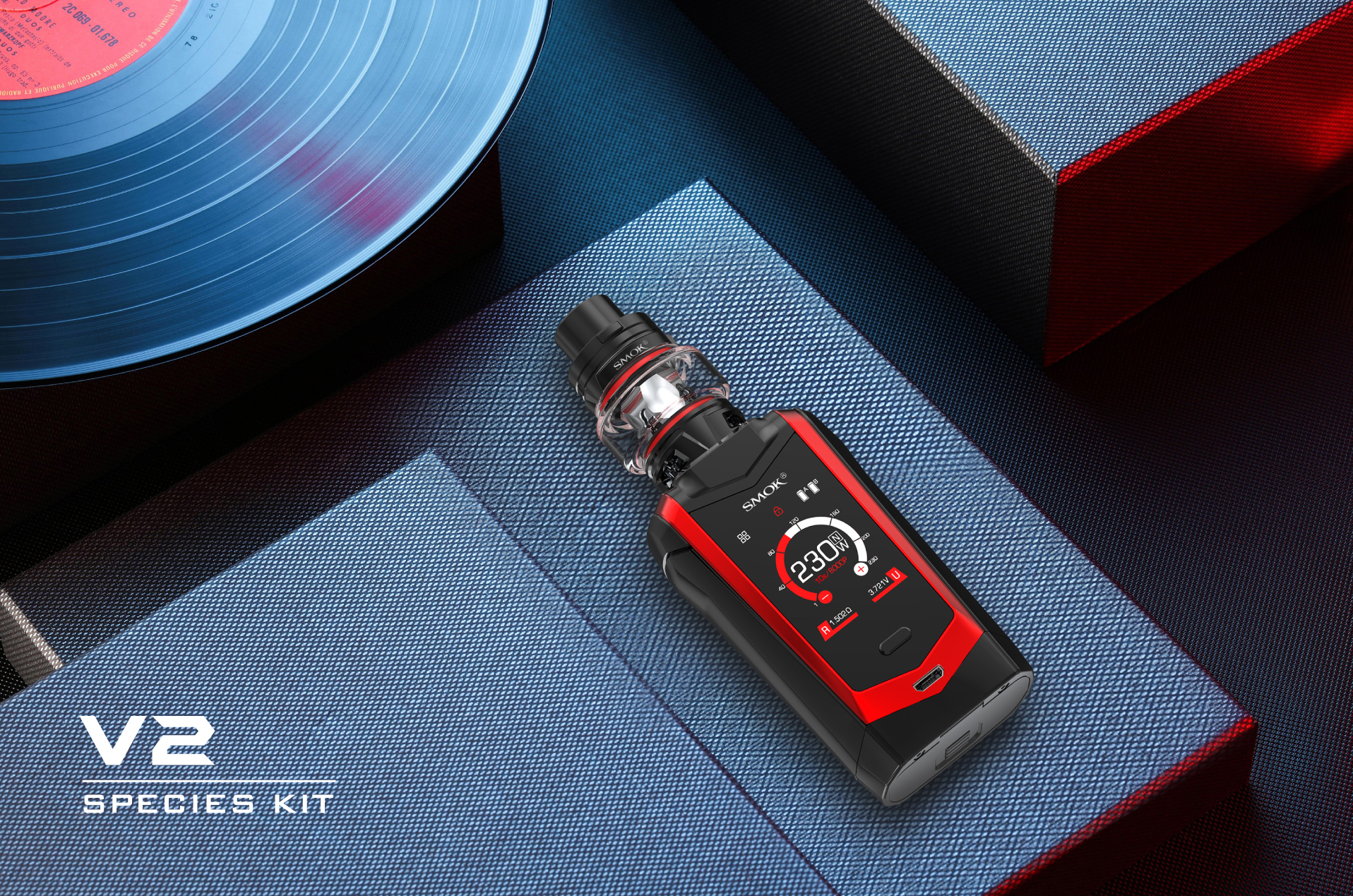 SENSITIVE TOUCH SCREEN LETS YOU
TOUCH THE BRILLIANCE OF TECHNOLOGY
Species owns a newly designed 1.45'' colorful touch screen, which is very responsive, and most of the operations can be finished with a simple touch. Newly upgraded UI can offer you more clearly and detailed vaping information. There are 6 colors available for screen setting.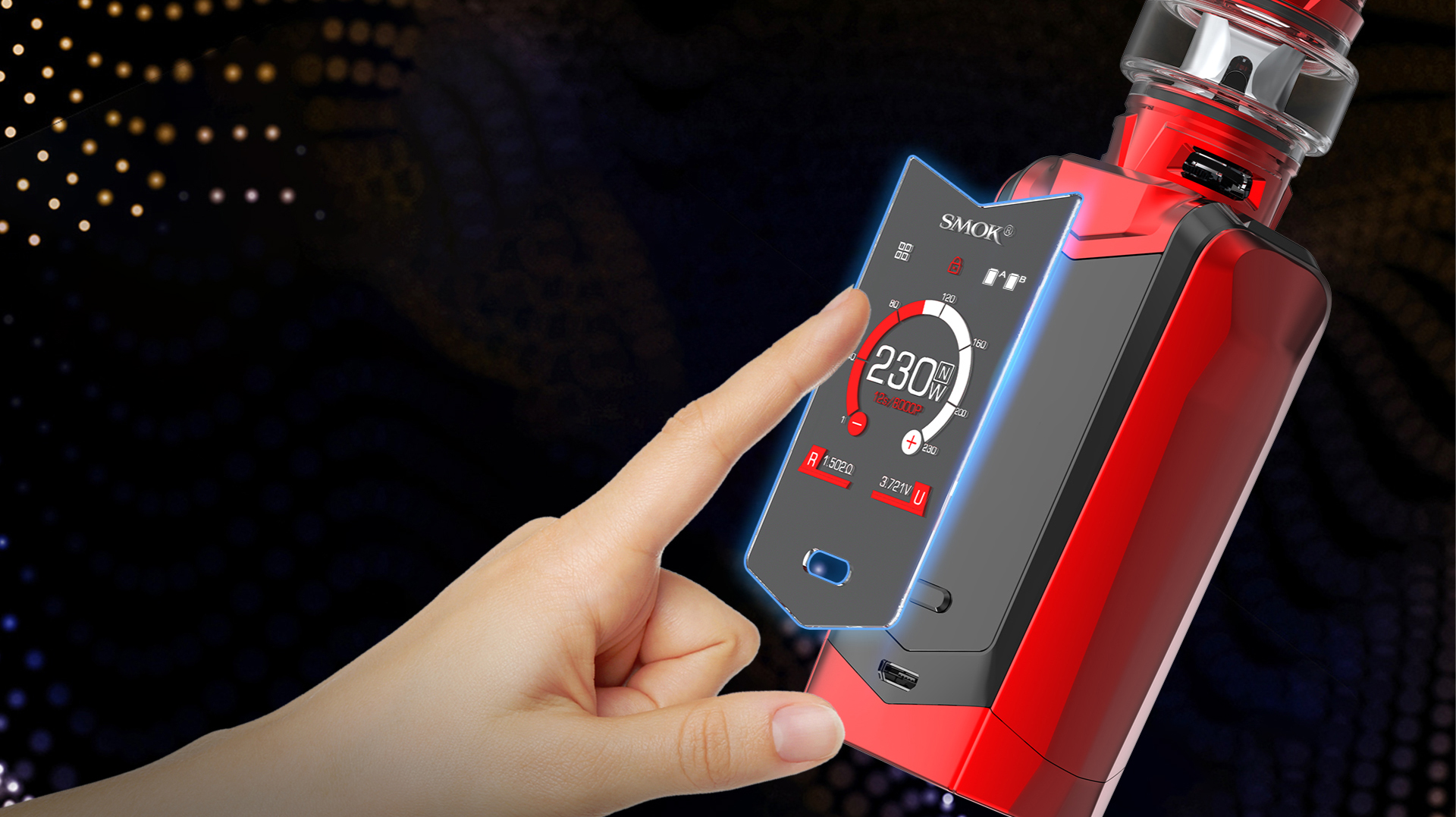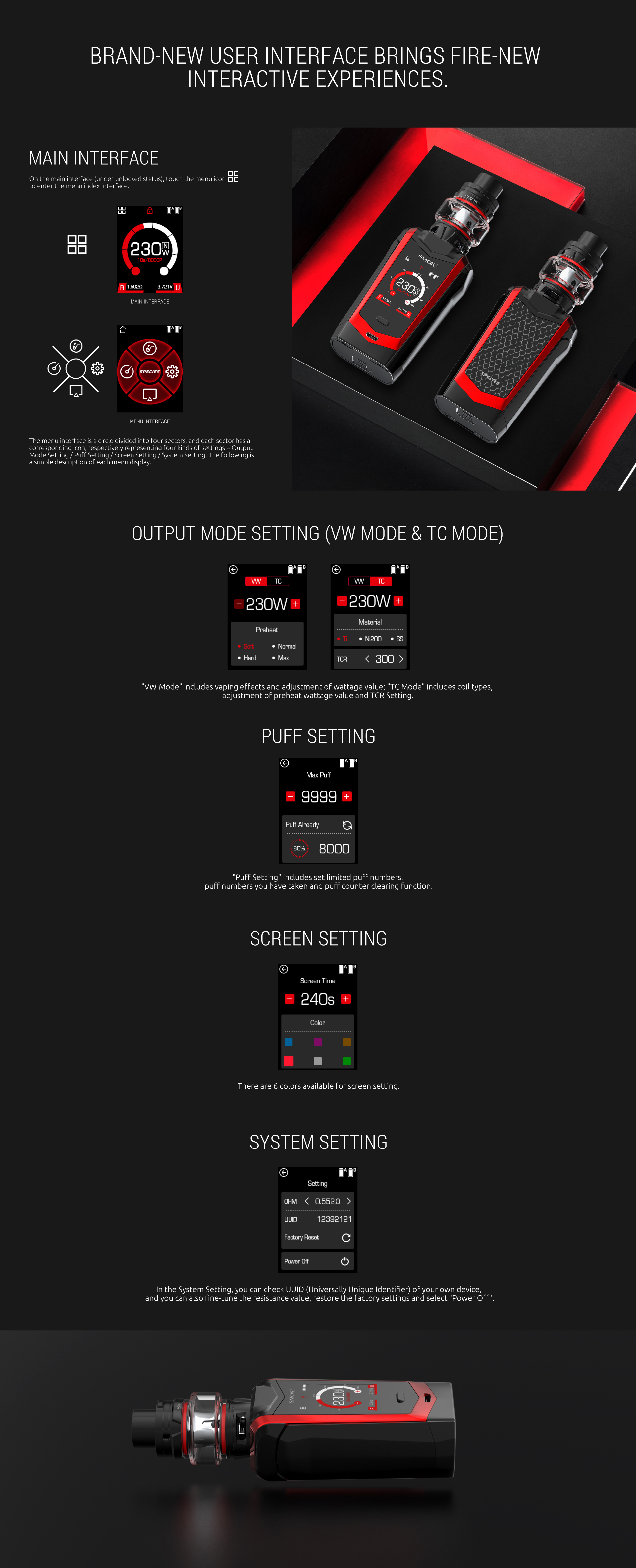 INDEPENDENT SCREEN LOCKING BUTTON
LOCK/UNLOCK WITH JUST ONE BUTTON
The independent screen locking button is located at the bottom of the touch screen, which is in an obvious position and is convenient to operate. Screen locking button makes locking/unlocking (at the state of power on) the screen simple and secure. If you want to perform the interface operation, you need to first unlock the Fire Key, and then long press the screen locking button to unlock the touch function. Everything is under your fingertips.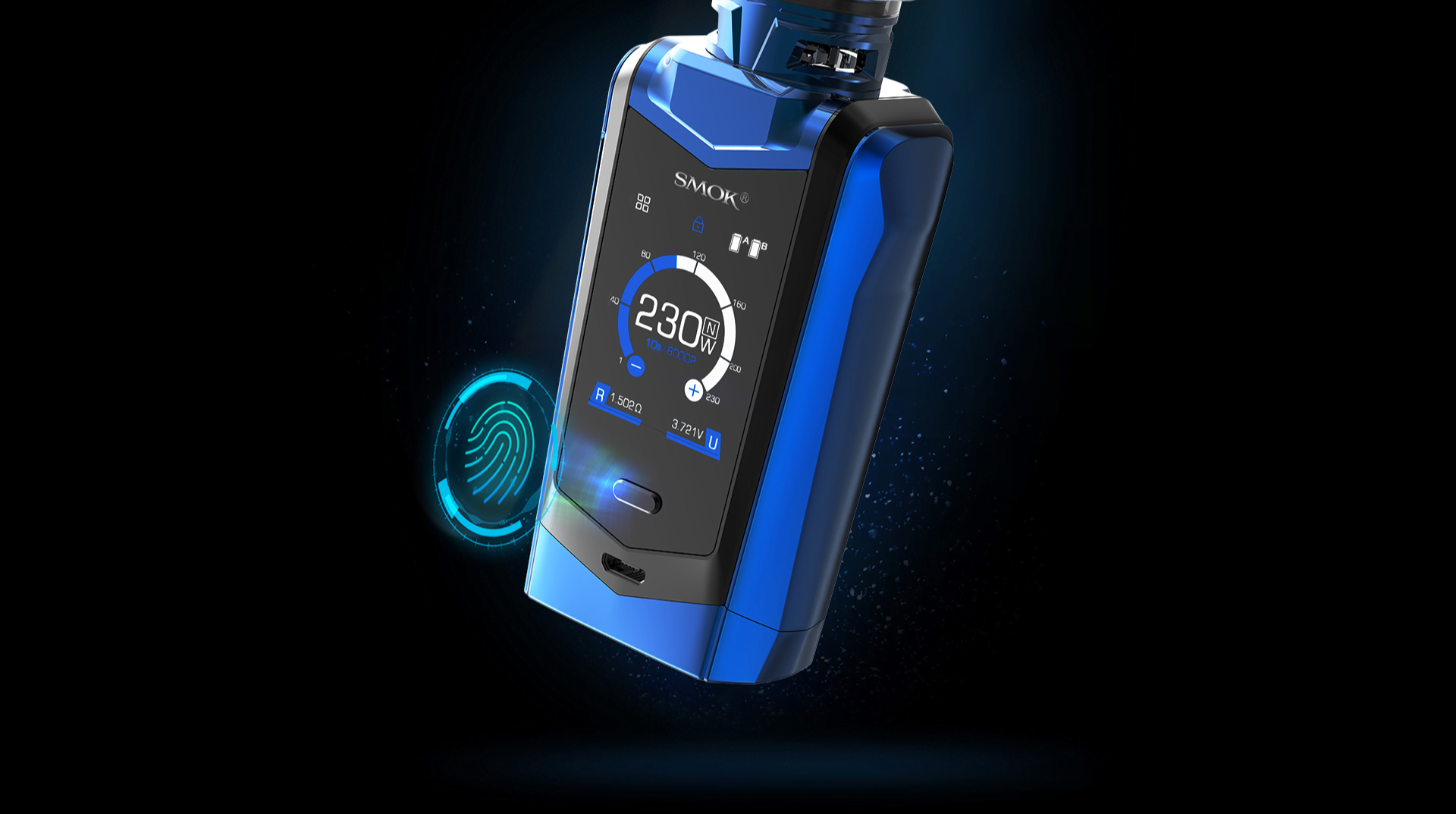 SPECIFICATIONS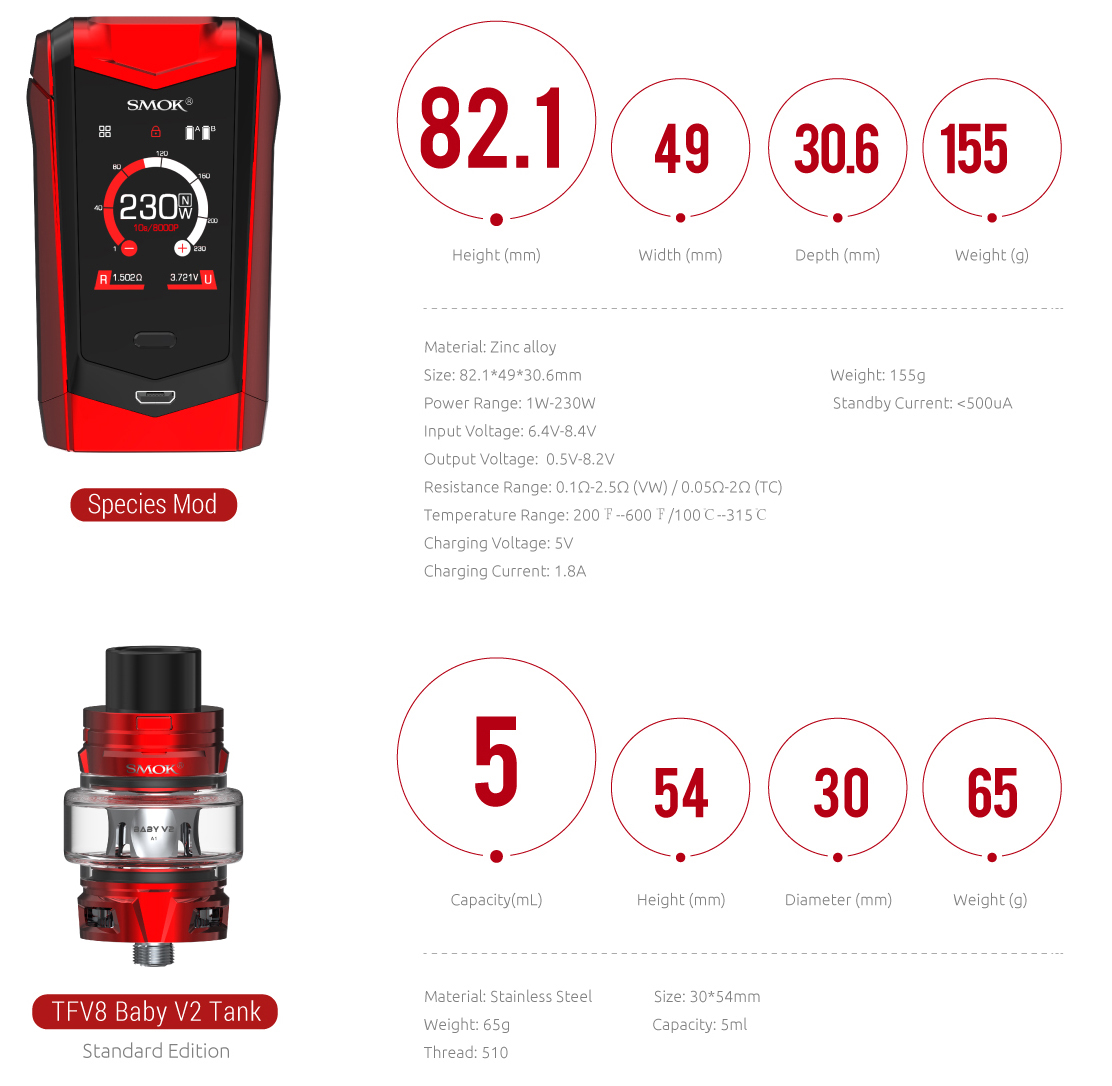 230W OUTPUT POWERED BY 2x18650 BATTERY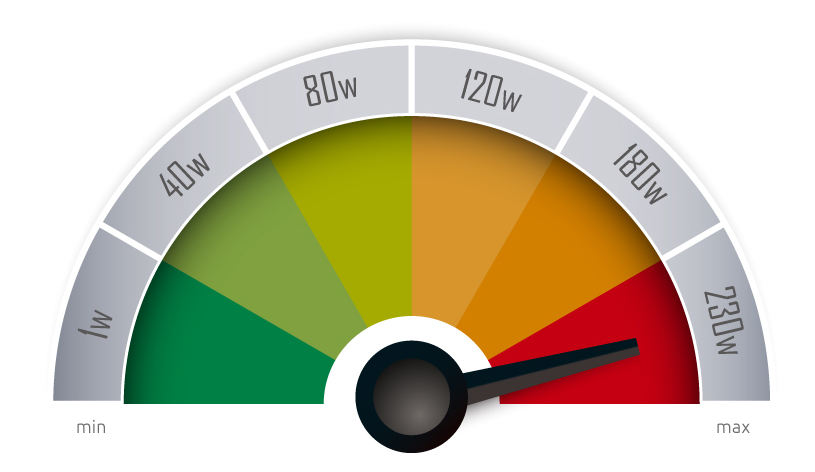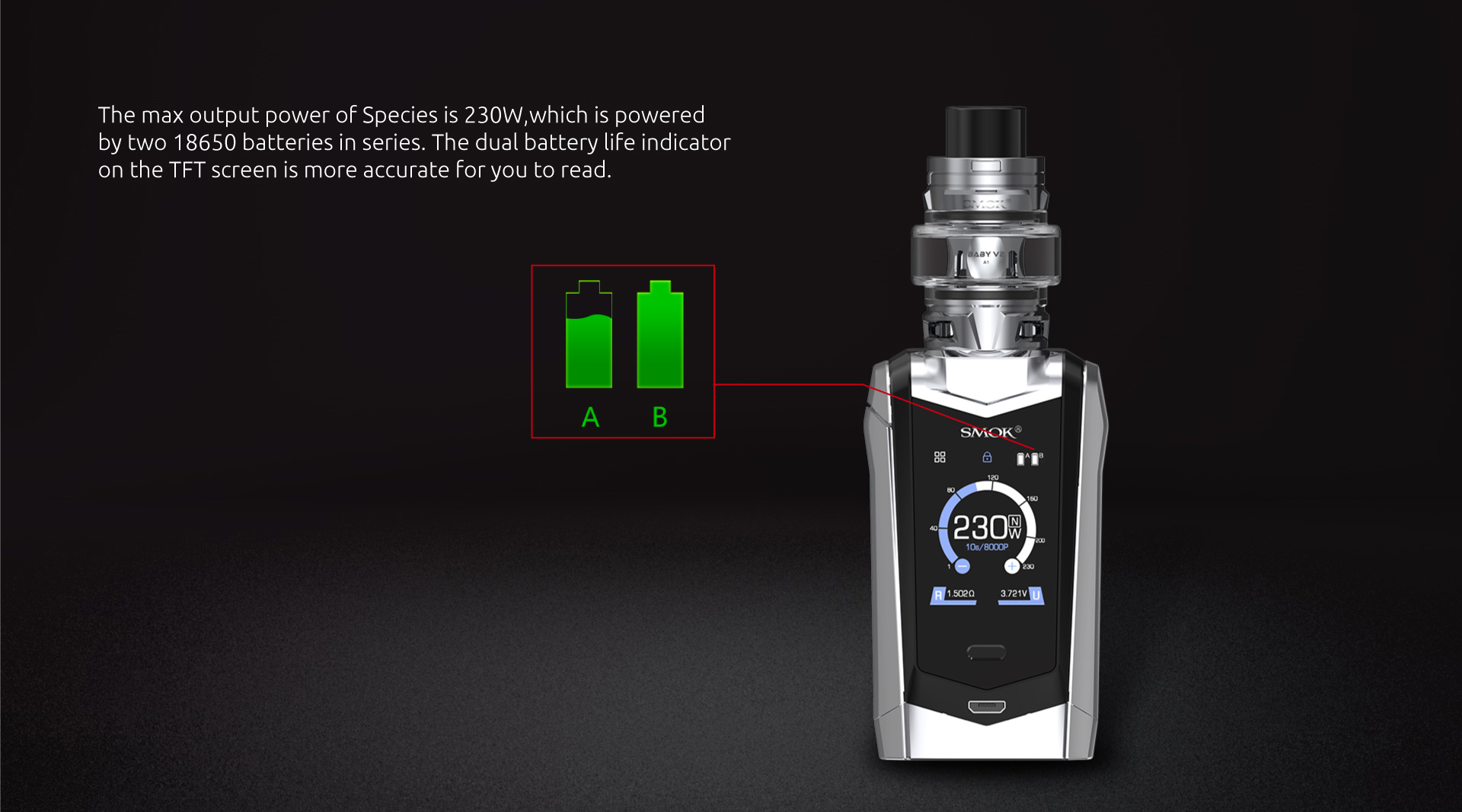 BATTERY INSTALLATION
1) Slide and open the battery cover as the picture shows;
2) Place the batteries into device according to the correct directions;
3) Close the battery cover.

MULTIPLE PROTECTIONS
Species provides multiple types of protections to avoid potential risks.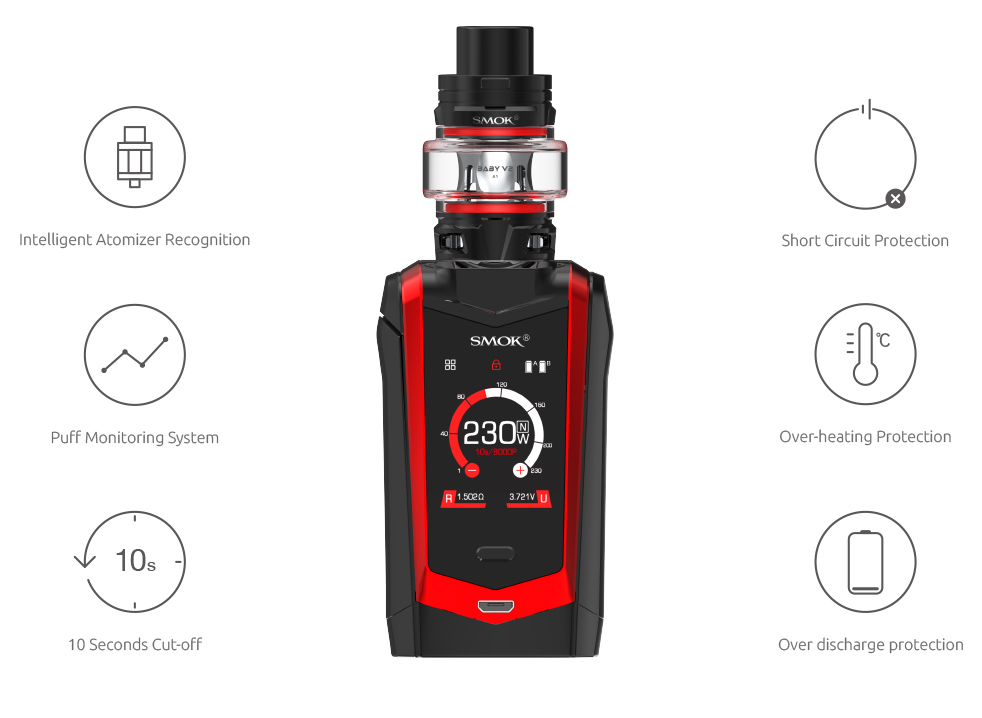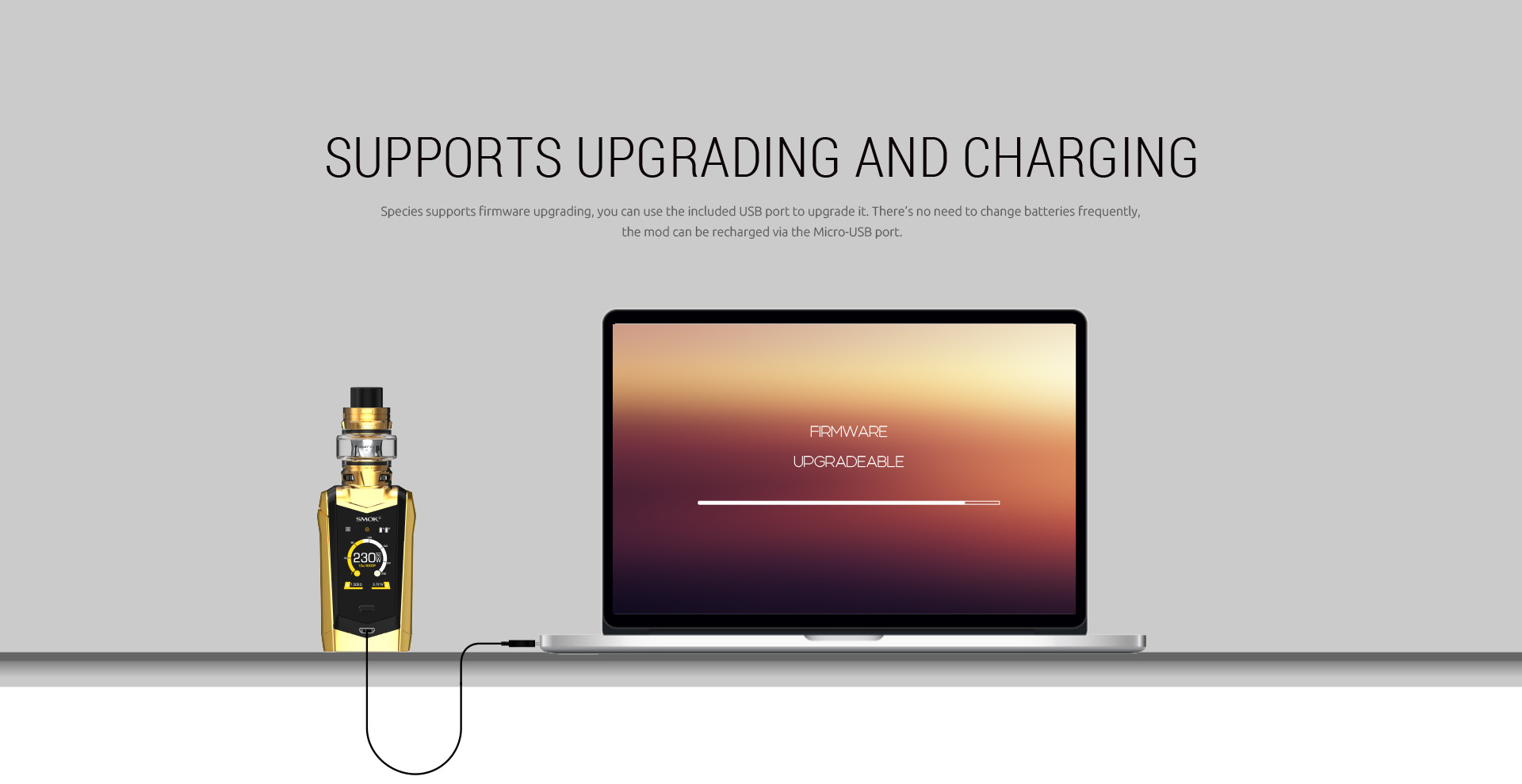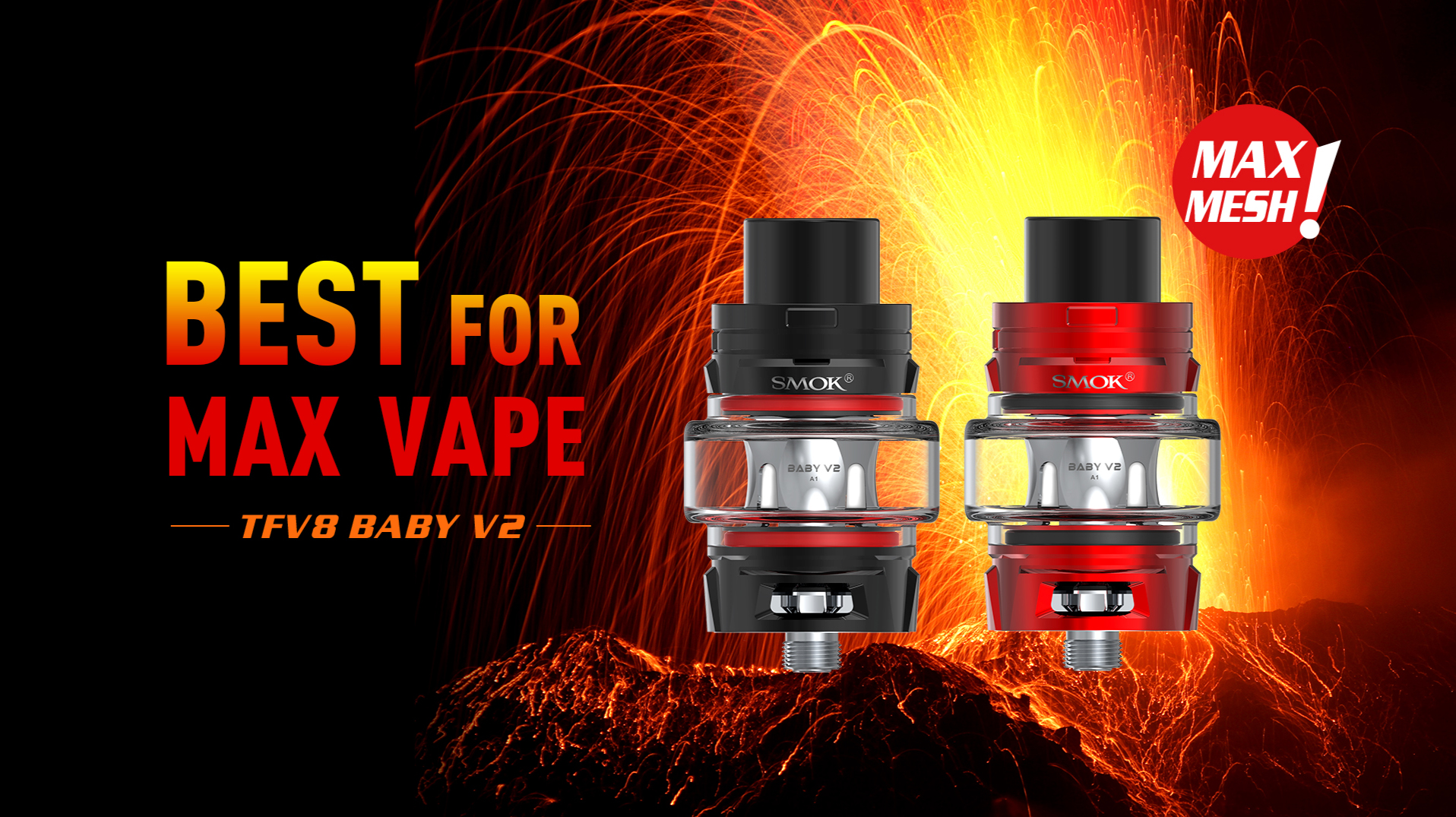 BABY V2 COIL FAMILY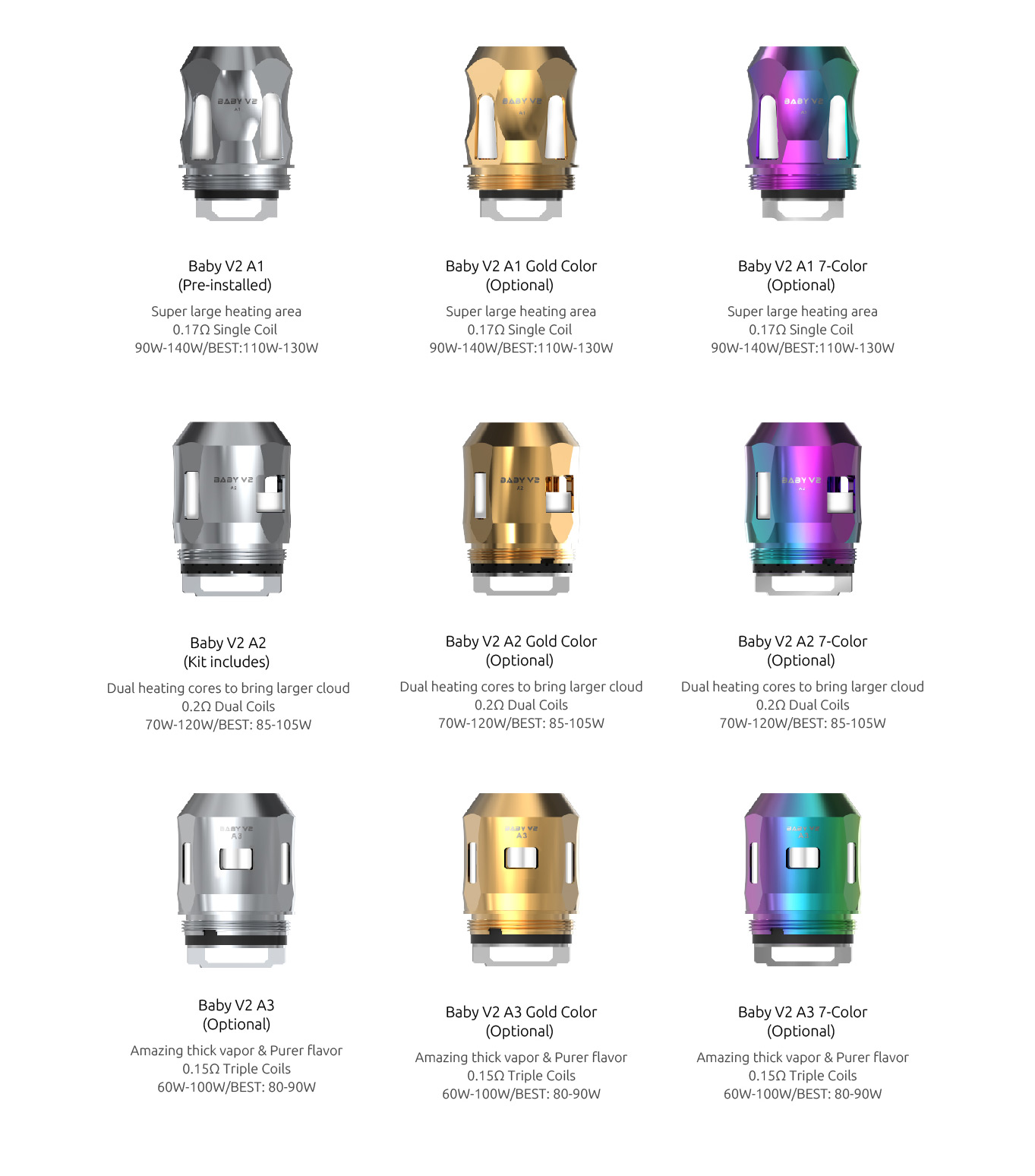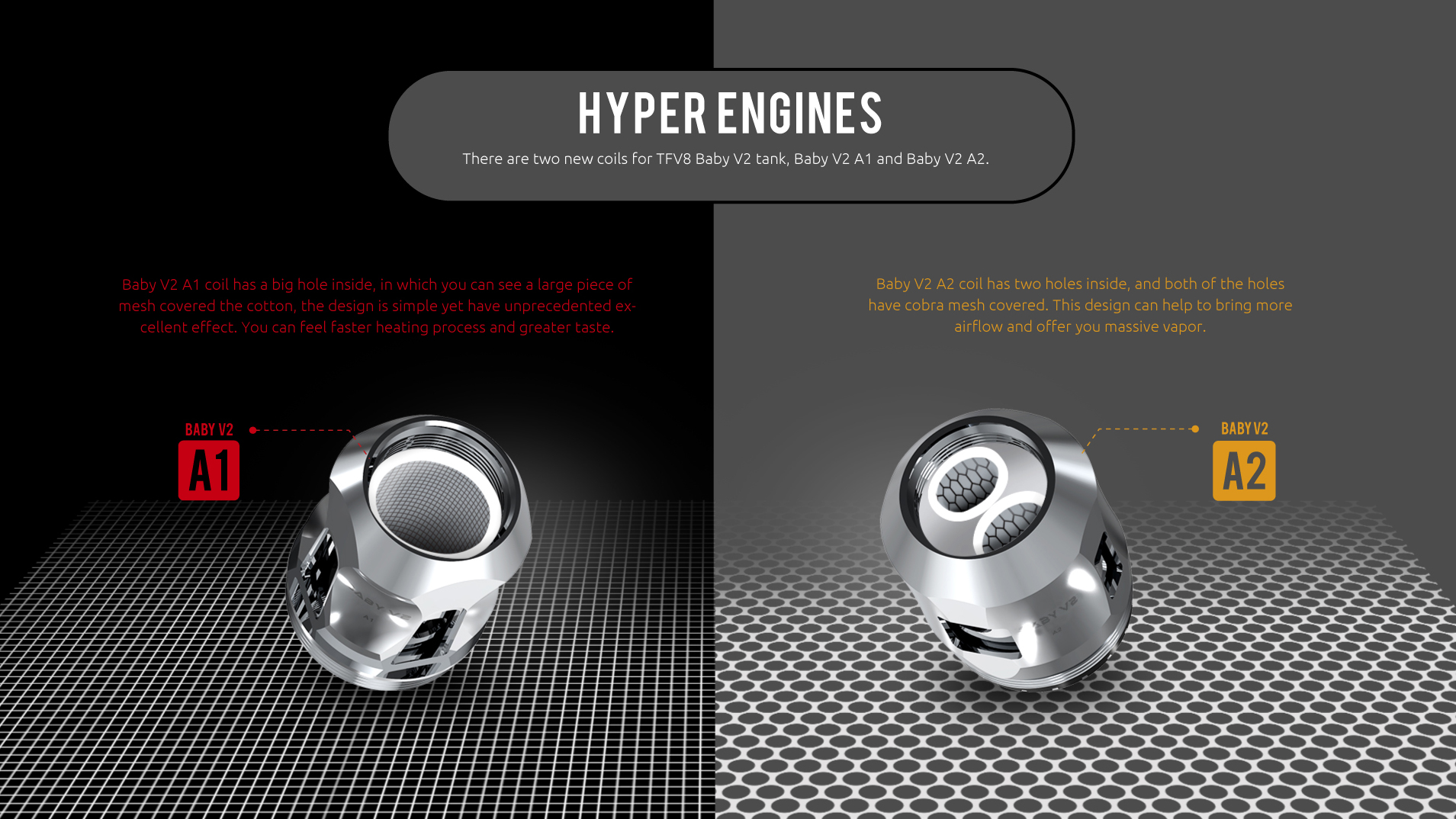 BABY V2 A3
A3 has three separate heating coils inside, combining with 3 larger airflow slots at the bottom of the tank, more air can be straightly brought in,
and when you fire to vape, three coils will heat simultaneously, which can bring you unprecedented huge & thick vapor!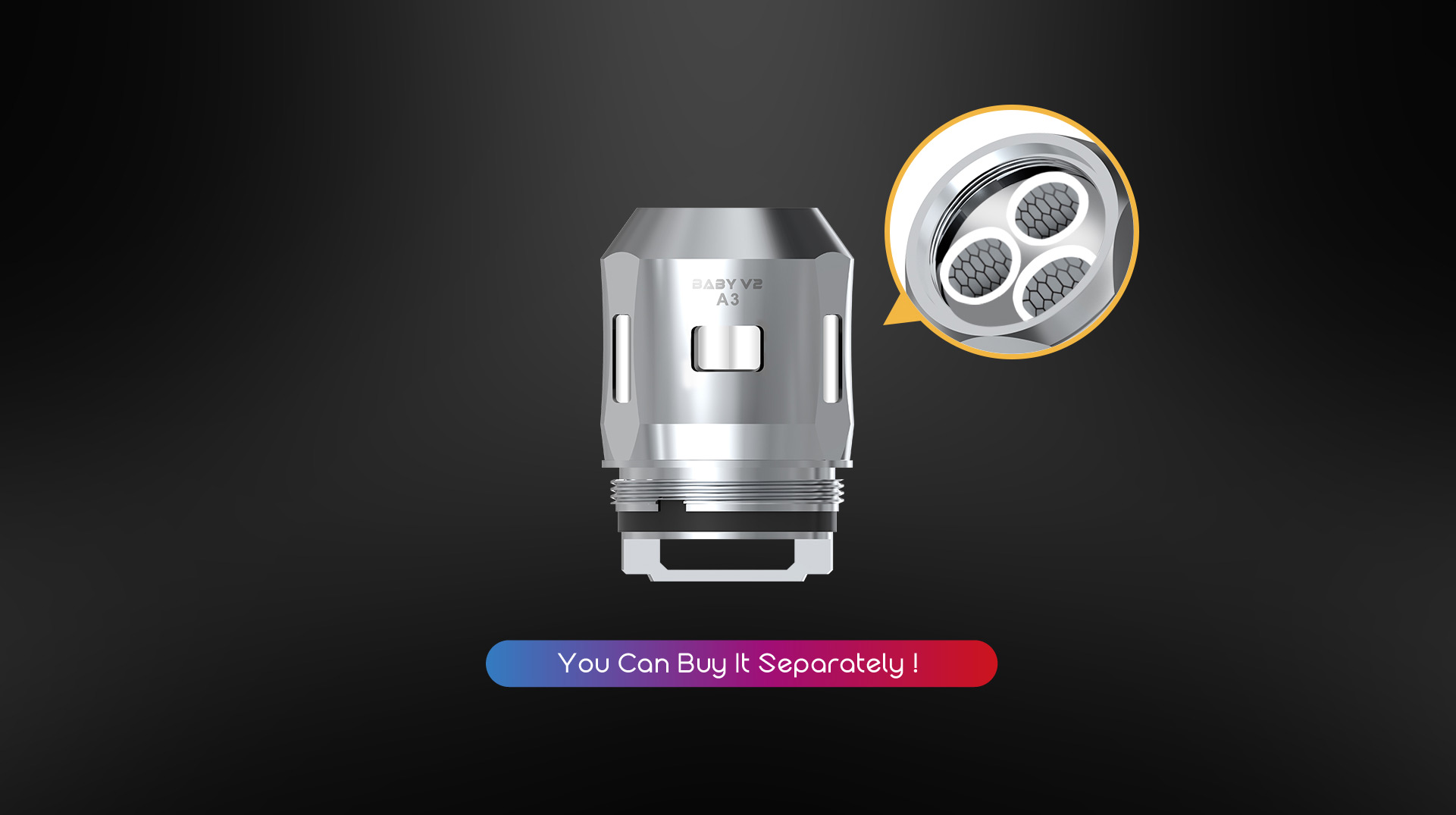 ANTIBACTERIAL MEDICAL COTTON
The new tank also uses antibacterial medical cotton, the best replacement of former organic one.
This kind of medical cotton is better and can reduce the amount of bacterial.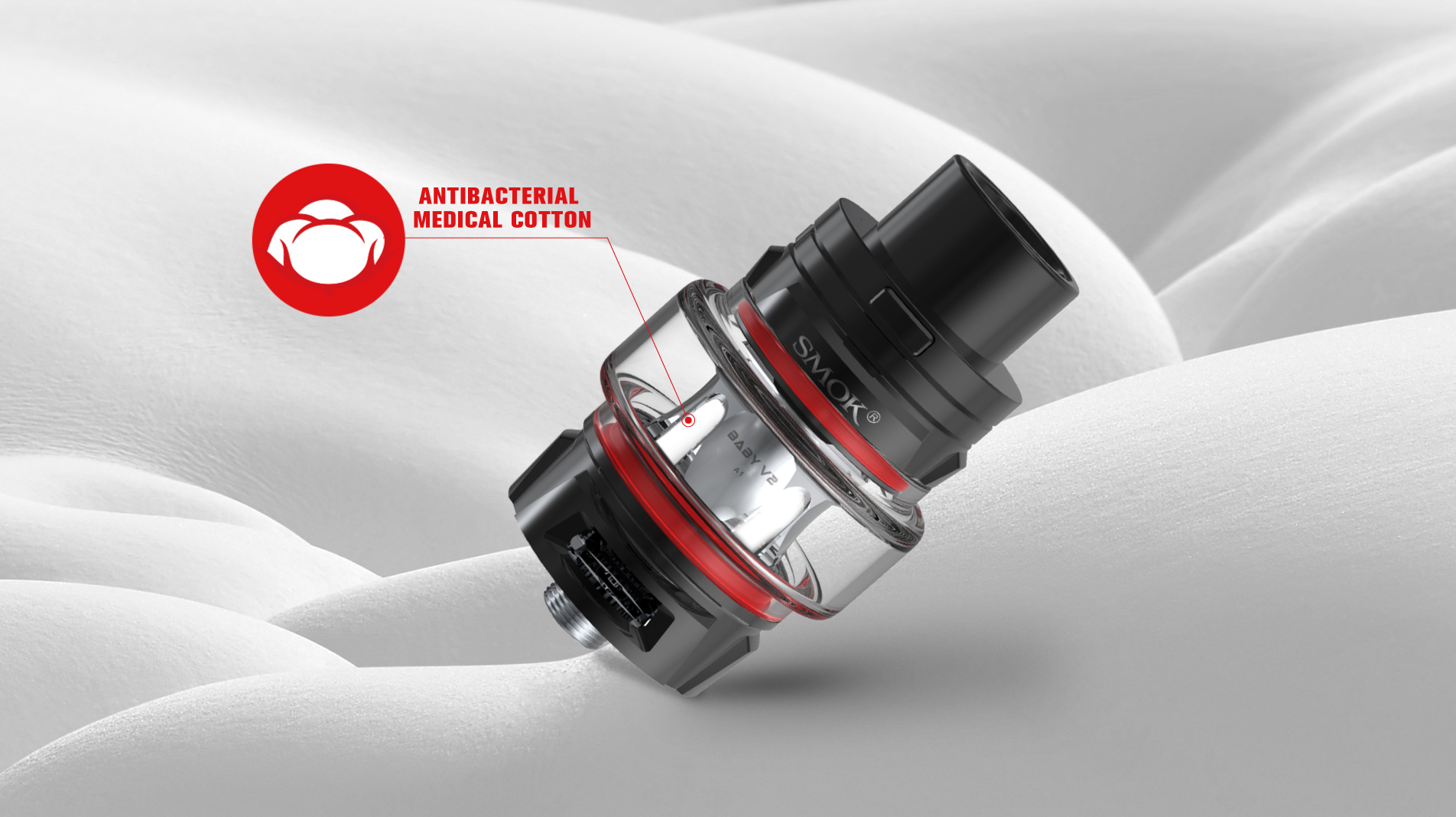 16MM V2 BABY EXCLUSIVE DELRIN DRIP TIP
The specially made drip tip has perfect diameter to fit your mouth, and it doesn't need to screw, only with simply press you can finish the install work. Without doubt, it will bring increased airflow and provide more powerful draw effects.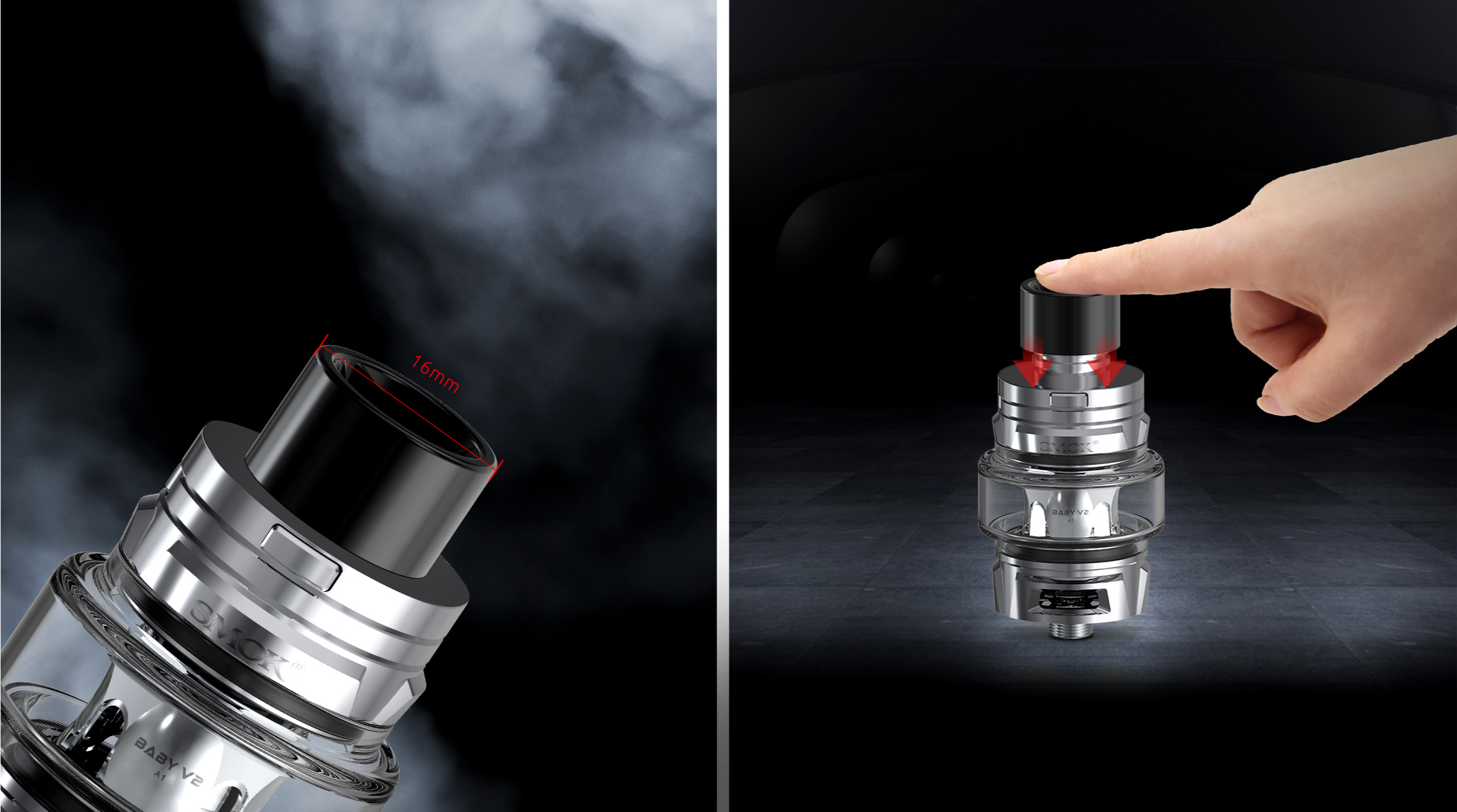 BABY V2 COBRA RESIN DRIP TIP
For the 16mm V2 Baby Exclusive Delrin Drip tip, you also have cobra edition to choose from, with wild appearance and excellent tactility,
it will bring you increased airflow and powerful draw effect.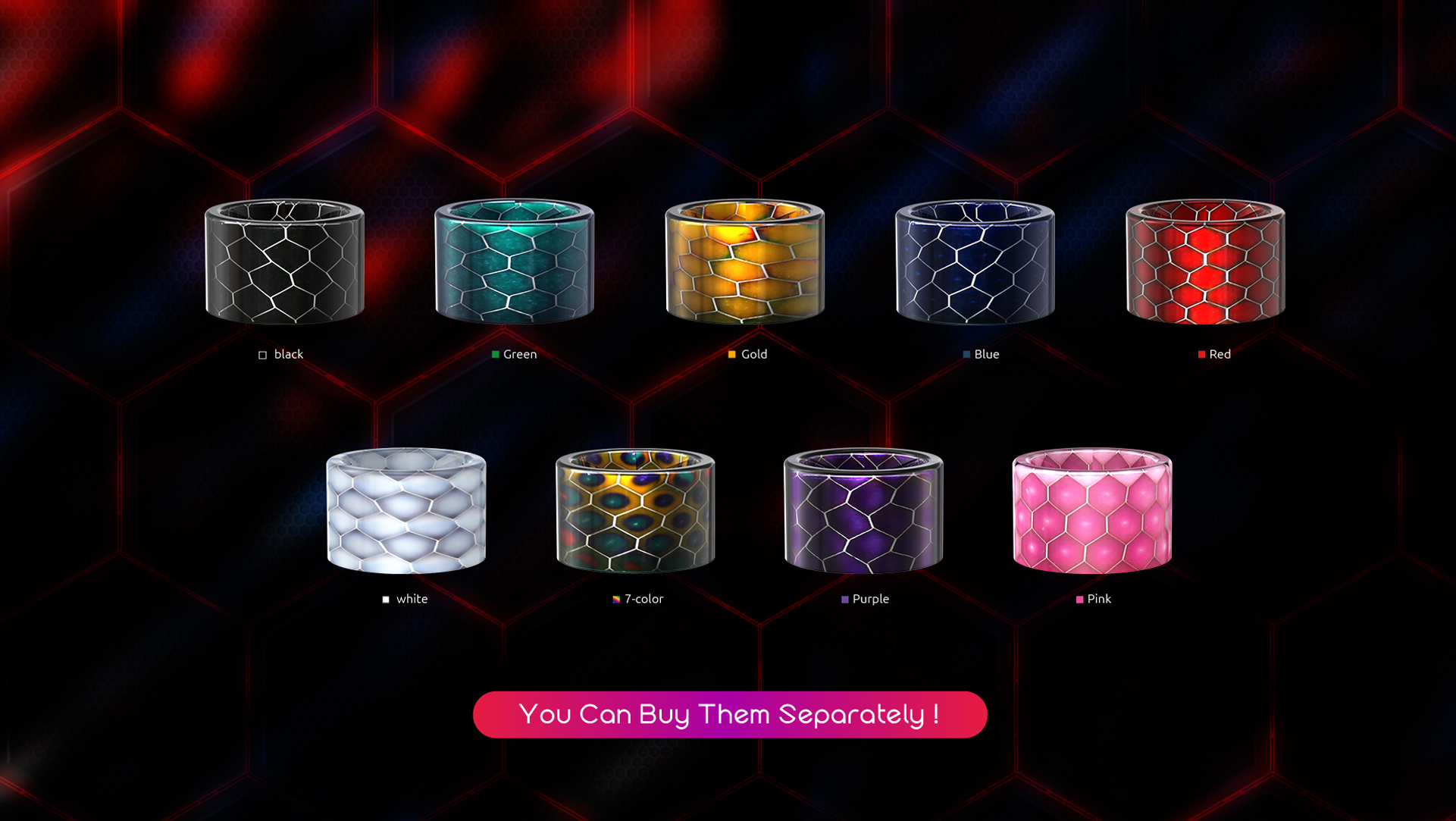 TOP REFILL SYSTEM
Top rotary refill makes filling an easy thing. Leak proof slot can significantly solve leaking problem.